22.04.2016
A Gramophone Record for the Baptist
contemporary architecture
The Moscow City Architecture Committee has presented the final project of organizing the Borovitskaya Square, upon which the city plans to erect a monument to Prince Vladimir.
Information: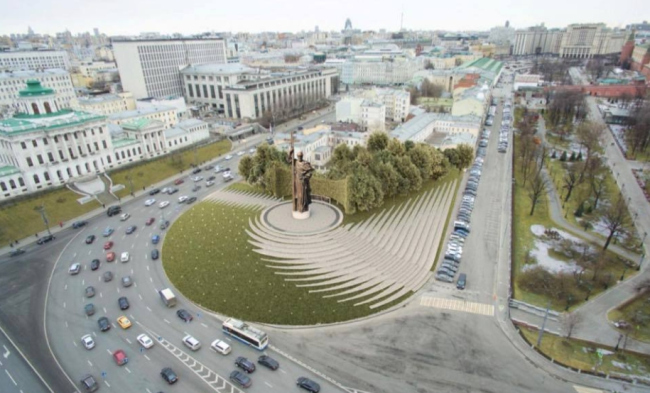 The city has completed the contest for the best project of organizing Moscow's Borovitskaya Square, upon which it is planned to erect a monument to Prince Vladimir as early as in September of this year. About 20 architectural companies took part in the competition, the finalists being:
• Buromoscow,
• Narodny Arkhitektor ("Popular Architect"),
• Arteza,
• Pride Creative Union,
• Wall,
• AI Architects,
• Kleinewelt Architekten.
The victory was won by AI Architects. In accordance with the UNESCO specifications, the contestants were not only to come up with a concept of integrated territory organization but also to figure out how to decrease the height of the monument that will now amount to 16 meters instead of the current 25.
AI Architects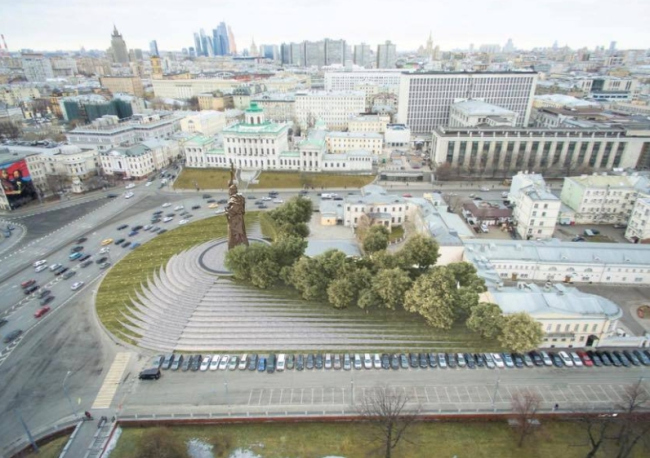 The Chief Architect of Moscow, Sergey Kuznetsov, gave the following comment on the winners project: "The Borovitskaya Square is one of the city's key points of improvement that is being carried out upon the initiative of Moscow's mayor Sergey Sobyanin. And, as far as the concept that we submitted to the UNESCO is concerned, it was not solely about this specific location but it was closely connected to the other landscaping projects of the city's Boulevard Ring. Special attention was given to the terrain, the viewing qualities, and the underground communications. The winner was able to take all these points into consideration in full measure. An interesting idea was proposed: what we see is a giant drop that has just dropped into water, and there are circles running away from it. This creates an association with the ritual of baptism". On the industry blogs and websites, the winning project already got the nickname of "gramophone record".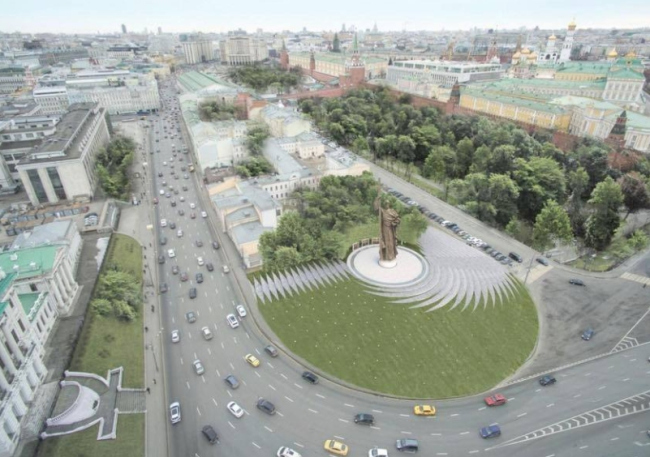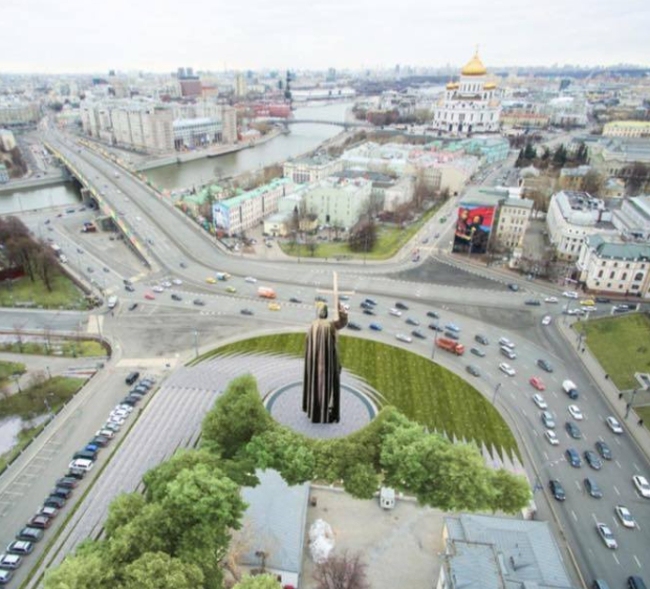 ***
Below are the projects for organizing the Borovitskaya Square developed by other finalists.
Narodny Arkhitektor ("Popular Architect")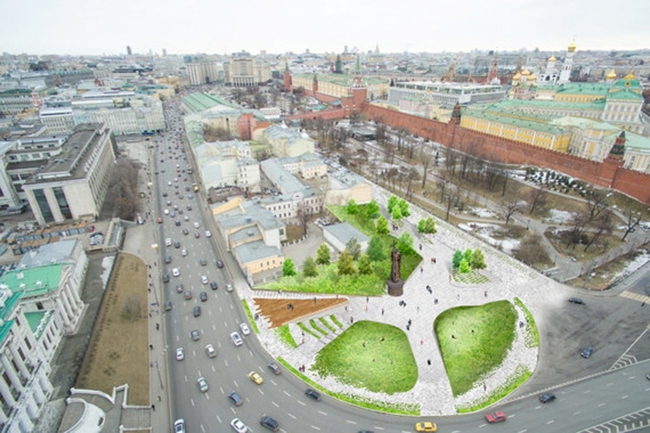 ***
Kleinewelt Architekten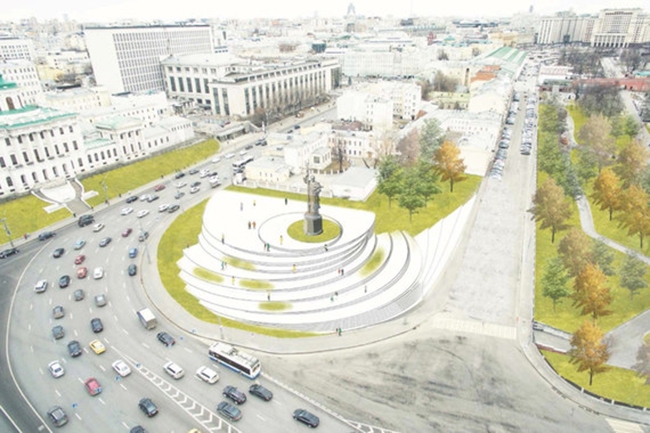 ***
Arteza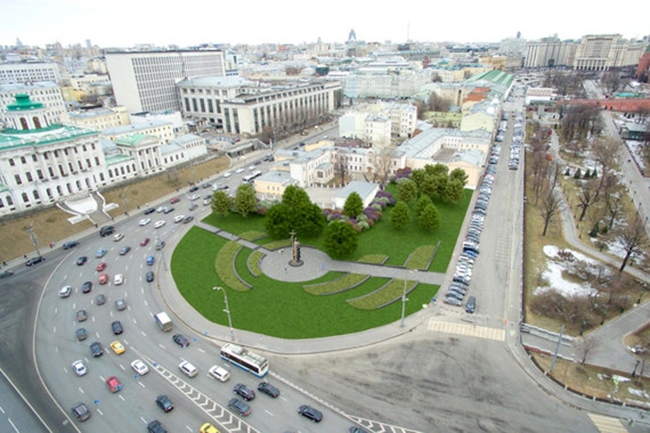 ***
WALL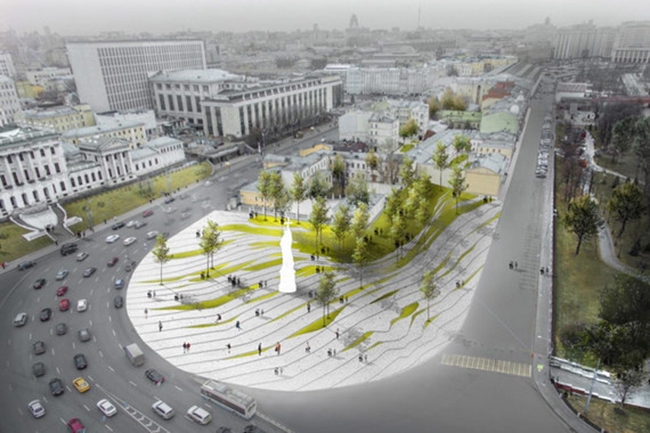 ***
Buromoscow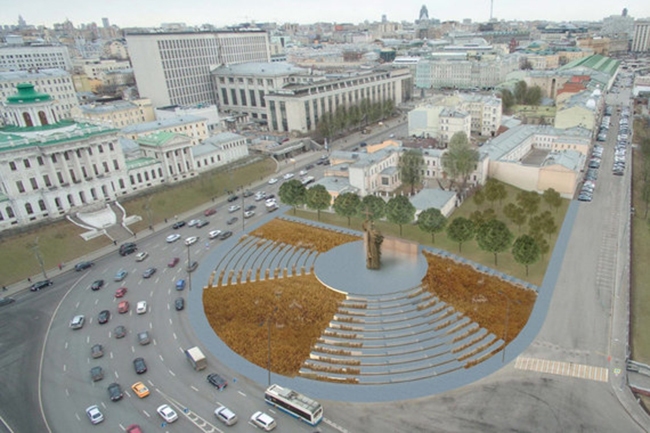 ***
Pride Creative Union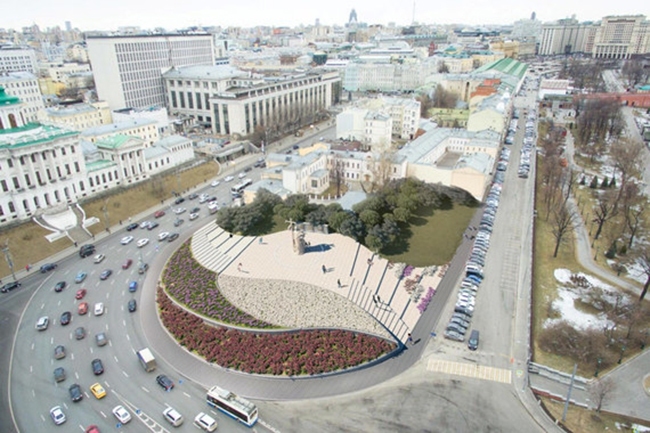 ***
Most Recent Stories: