Aleksey Orlov
information:
Buildings and Projects:
Buildings and Projects Shown: 1
Archi.ru Texts: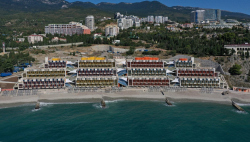 18.01.2023
The construction of the "Solnechny" ("Sunny") summer camp, designed by ARENA project institute, has been completed, the largest summer camp within the legendary Artek seaside resort for children. It was conceived still in Soviet time, but it was not implemented. The modern version surprises you with sophisticated engineering solutions that are combined with a clear-cut structure: together, they generate Asher-esque spaces.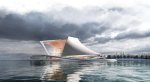 09.02.2022
In this issue, we feature five projects by ARENA project institute prepared for international competitions: from an opera house and library to a heritage site and artificial island.