Buildings and Projects:
Buildings and Projects Shown: 6
Archi.ru Texts: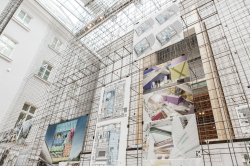 04.03.2020
Held in the General Staff building of the Hermitage Museum, the anniversary exhibition of "Studio 44" is ambitious and diverse. The exhibition was designed to give a comprehensive showcase of the company's architecture in a whole number of ways: through video, models, drawings, installations, and finally, through a real-life project, the Enfilade, which the exhibition opens up, intensifies, and makes work the way it was originally intended.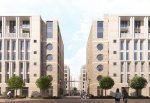 01.08.2019
Looking for an answer to the eternal question about what Saint Petersburg style is about, Studio 44 combined contextual allusions, modern paraphrase of the northern neoclassical architecture, and an alternative approach to the city block construction. The result is large-scale and integral.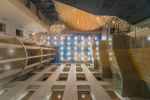 05.06.2019
The second stage of Boris Eifman Dance Academy is constructed around a theater building, its space "spinning" around the architectural scenery of the "little town" of the atrium. The result looks like a Russian Matryoshka doll: a theater within a city, and then a little town within a theater, all of this forming a dance school – a very effective way of organizing the space.