Andy Snow
information:
Andy Snow is an internationally acclaimed architect who has worked for leading architectural firms in Great Britain. His portfolio of British projects includes St. Catherine's college in Oxford, St. George Island housing complex in Manchester, as well as Lancaster University in Lancaster. The architect has been involved in the construction of a number of RIBA award-winning buildings that have been recognized regionally, nationally and internationally.

Andy Snow has a more than 10-years' experience of working in Russia. In Moscow, he has been involved in working on such projects as iLove housing complex on Bochkova Street, Stanislavsky Factory on Stanislavsky Street, "Olympia Park" on Leningrad Highway, and many others.

Andy believes that one of his strong sides is the ability to combine impressive architectural forms with a sophisticated palette of materials used in construction, thus ensuring the commercial and aesthetic appeal and good performance of the project. Andy aims for an architecture which is rational and poetic, believing that architecture is about much more than just implementing the technical brief, because it can make a positive difference in people's lives.

Archi.ru Texts: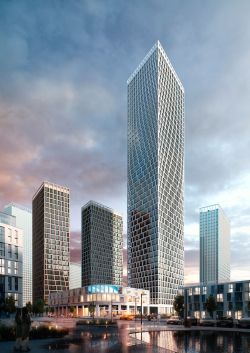 07.11.2022
In the housing complex Sydney City, which FSK Group is building in the area of Shelepikhinskaya Embankment, Genpro designed the central city block, combining parametric facades and modular technology within its architecture.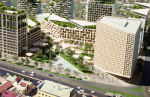 30.10.2021
Designing a residential complex for Tashkent, GENPRO is turning to traditional architecture and modern trends, aiming at emotionality and efficiency: the panjar window lattices and mishrabias are neighboring on vertical greenery and parametric ornaments, while the theme buildings do on a cotton alley and an oriental bazaar.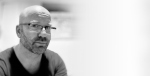 07.04.2021
The British architect Andy Snow has recently become the chief architect at GENPRO Architects & Engineers. Projects, which Andy Snow did in the UK in collaboration with world-famous architectural firms, scored numerous international awards. In Russia, the architect took part in designing Moscow's Stanislavsky Factory business center, iLove housing complex, and AFI2B business center on the 2nd Brestskaya Street. In our interview, Andy Snow compared the construction realities in Russia and the UK, and also shared his vision of architectural prospects in Russia.