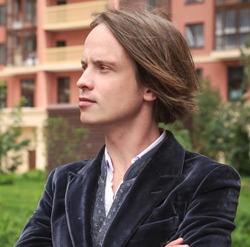 Stepan Liphart
Stepan Liphart
information:
Archi.ru Texts: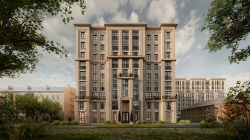 15.01.2021
The "ID Moskovskiy" housing project on St. Petersburg's Moscow Avenue was designed by the team of Stepan Liphart in the past 2020. The ensemble of two buildings, joined by a colonnade, is executed in a generalized neoclassical style with elements of Art Deco.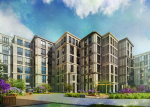 02.07.2020
His interest for architecture of the 1930's is pretty much the guiding star for Stepan Liphart. In his project of the "Amo" house on St. Petersburg's Vasilyevsky Island, the architect based himself on Moscow Art Deco - aesthetically intricate and decorated in scratch-work technique. As a bonus, he developed the city block typology as an organic structure.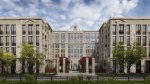 03.04.2020
The "Little France" residential complex on the 20th line of the Vasilyevsky Island presents an interesting make-believe dialogue between its architect, Stepan Liphart, the architect of the New Hermitage, masters of the Silver Age, and Soviet Art Deco, about interesting professional topics, such as a house with a courtyard in the historical center of Saint Petersburg, and the balance between the wall and the stained glass in the architectonics of the facade. Here are the results of this make-believe conversation.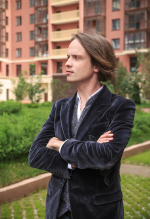 21.02.2020
A descendant of German industrialists, "Jophan's son", and an architect, speaks about how studying architectural orders tempers one's character, and how a team of just a few people can design grand-scale housing projects to be built in the center of Saint Petersburg. Also: Santa Claus appearing in a Stalin high-rise, an arch portal to the outer space, mannerism painting, and the palaces of Paris – all covered in an interview with Stepan Liphart.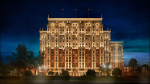 27.12.2019
Designed by Stepan Liphart, the housing complex "Renaissance" continues the line of the historical center of Saint Petersburg, reinterpreting the Leningrad Art Deco and the neoclassical architecture of the 1930-50's in reference to the civilization challenges posed by our century.