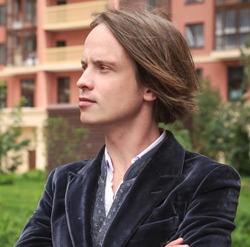 Stepan Liphart
Stepan Liphart
information:
Archi.ru Texts: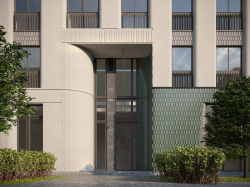 10.03.2023
Stepan Liphart has designed two houses for two small land sites situated in the area surrounding the Varshavsky Railway Station, which is being intensively developed now. The sites are situated close but not next to each other, and they are different, yet similar: the theme is the same but it is interpreted in different ways. In this issue, we are examining and comparing both projects.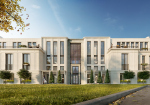 17.01.2023
The competition project by Stepan Liphart – a high-end residential complex executed in a reserved classicist style in close proximity to the Kaluga Space Museum – responds equally well to the context and to the client's brief. It is moderately respectable, moderately mobile and transparent, and it even digs a little into the ground to comply with strict height restrictions, without losing proportions and scale.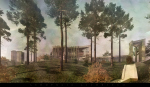 02.08.2021
Stepan Liphart's projects of Art Deco villas demonstrate technical symbolism in combination with a subtle reference to the 1930s. One of the projects is a "paper" one; the others are designed for real customers: a top manager, an art collector, and a developer.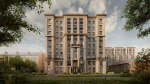 15.01.2021
The "ID Moskovskiy" housing project on St. Petersburg's Moscow Avenue was designed by the team of Stepan Liphart in the past 2020. The ensemble of two buildings, joined by a colonnade, is executed in a generalized neoclassical style with elements of Art Deco.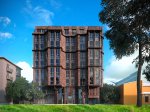 09.10.2020
Being fully aware of the romantic and charismatic character of brick architecture, Stepan Liphart invested a fair amount of time into working with the theme of a brick house in St. Petersburg and solved two theorems, proposing towers designed in the style of American Art Deco for the taller housing complex Alter on Magnitogorskaya Street and sensuous Art Deco plastique in a cocktail with loft aesthetics for a house on Malookhtinsky Avenue.