Andrey Romanov
information:
Director-General
Buildings and Projects:
Buildings and Projects Shown: 10
Rank all Buildings and Projects / Andrey Romanov (17):
Archi.ru Texts: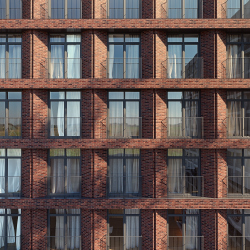 16.04.2020
Next to the Dubrovka metro station, ADM has designed a Vitality housing complex with a polychrome mixture of Klinker brick on its ridged facades.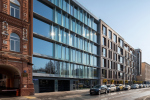 03.03.2020
The house at Malaya Ordynka, 19, fits in perfectly with the lineup of the street, looking even as if it straightened the street up a little, setting a new tone for it – a tone of texture, glitter, "sunny" warmth, and, at the same time, reserved balance of everything that makes the architecture of an expensive modern house.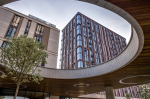 19.12.2018
Built by ADM on Moscow's Sparrow Hills, the new residential complex, although totally up-to-date, shows nobility in its every detail, being a rightful heir to the legacy of this legendary part of Moscow.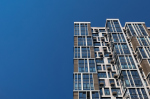 27.11.2018
Situated in the north of Moscow, the housing complex "Caramel" was to have one outboard balcony per each apartment. Such a composition inevitably creates a "thermometer look" – but ADM Architects were able to "kill" this undesirable effect by introducing a play of planks of every conceivable hue of the chocolate color.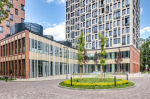 17.10.2018
The recently built housing complex designed by ADM architects vividly shows how to make a whole city block out of but three towers, how to turn something that's virtually flat into something volumetric, make houses of the same height look like something diverse, houses of odd height – like something uniformed, and integrate a maximum amount of sky and verdure into the environment that you create.