Andrey Gnezdilov
information:
Andrey Leonidovich Gnezdilov
Buildings and Projects:
Buildings and Projects Shown: 5
Archi.ru Texts:
20.03.2020
In this article, we are speaking to the leaders of a few Moscow architectural companies about their plans for remote work caused by the #COVID19 pandemic.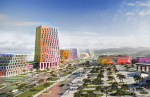 04.12.2019
The concept of developing Districts 7 and 8 in the city of Yuzhno-Sakhalinsk continues the work that started as a concept for the entire city, which was also developed by Ostozhenka architects. One can only be amazed at how smoothly the work process is flowing, and how bright the result looks.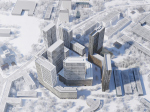 29.04.2019
APEX has headed the project of a large-scale residential complex in the north of Moscow, in which modern housing construction methods are combined with thought-out planning solutions, a recognizable image and an original landscaping concept.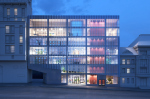 11.07.2018
An unusual-looking façade of glass lamellae brought the Ostozhenka project of a business center located just inside the Garden Ring a well-deserved victory at ArchGlass 2018.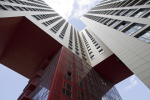 04.02.2015
A daring plastic play with the volume of a giant multi-apartment complex just outside of Moscow: a sophisticated silhouette, impressive views and a beautiful-looking reminder of the fact that avant-garde is our all.