Andrey Gnezdilov
information:
Andrey Leonidovich Gnezdilov
Buildings and Projects:
Buildings and Projects Shown: 5
Archi.ru Texts: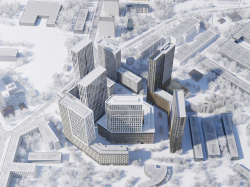 29.04.2019
APEX has headed the project of a large-scale residential complex in the north of Moscow, in which modern housing construction methods are combined with thought-out planning solutions, a recognizable image and an original landscaping concept.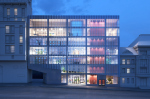 11.07.2018
An unusual-looking façade of glass lamellae brought the Ostozhenka project of a business center located just inside the Garden Ring a well-deserved victory at ArchGlass 2018.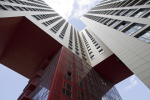 04.02.2015
A daring plastic play with the volume of a giant multi-apartment complex just outside of Moscow: a sophisticated silhouette, impressive views and a beautiful-looking reminder of the fact that avant-garde is our all.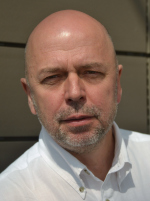 09.08.2012
An interview with Andrew Gnezdilov, associate director and chief architect of "Ostozhenka" bureau, a long-standing team-mate of Alexander Skokan. On the Big Moscow and Ostozhenka Street; on the trends of city development on a large and on a small scale; on "mystical" intuition that springs from quite rational and no-nonsense work with large amounts of information in a big city.