Julia Tryaskina
information:
Buildings and Projects:
Buildings and Projects Shown: 2
Archi.ru Texts: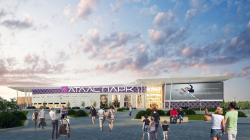 07.07.2015
Efficient organization of the designing process enabled the architects of UNK Project to subject the architecture of two shopping centers to a single recognizable image despite the differences in their scale and construction conditions.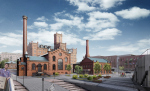 23.10.2014
This year, the list of the regional laureates of International Property Awards includes over two dozen of Russian projects. For the next stage of the contest, entitled "The World's Best" - only twelve will be short-listed.

15.09.2014
On New Riga Highway, a new "Globus Gourmet" store has opened - yet another one from the Moscow and Saint Petersburg chain of premium-class food stores.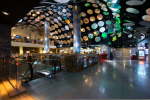 10.09.2013
UNK Project designed the interiors of the public areas of Sochi's "Luxor IMAX" Movie Theater.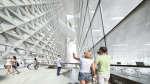 14.05.2013
More on the project by UNK Bureau that won the contest for the best architectural solution of the second construction stage of "Empire Tower" Complex in Moscow City.