Julia Tryaskina
information:
Buildings and Projects:
Buildings and Projects Shown: 2
Archi.ru Texts: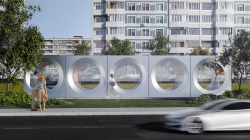 25.08.2022
The project by UNK interiors, which won in the competition for the "Zagorye" metro station, is resonant to the ideas of the surrounding industrial and housing construction thanks to its modular laconic shapes. At the same time, the station is "all metal", which is a nod towards the name of the nearby Lipetskaya Street because Lipetsk is a metallurgical center. One could expect that the authors would fall for the brutal images of metallurgy and blast furnaces but the project turned out to be light and laconic – we are examining why.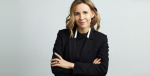 23.05.2022
The new IPI Award for design of public interiors considers the projects from the point of view of today's trends of the modern world, and even broader – from the point of view of a super-goal set by the client and achieved by the architect. In this article, we are speaking to the initiator of the award: about the specifics of rating the projects, about the priorities, fears, and hopes.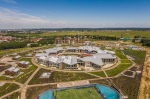 14.09.2020
The concept of a charity school "Tochka Budushchego" ("Point of the Future") in Irkutsk is based on cutting-edge educational programs, and is designed, among other things, for adapting orphaned children for independent life. An important role is played by the architecture of the building: its structure and different types of interconnected spaces.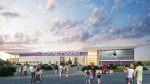 07.07.2015
Efficient organization of the designing process enabled the architects of UNK Project to subject the architecture of two shopping centers to a single recognizable image despite the differences in their scale and construction conditions.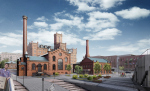 23.10.2014
This year, the list of the regional laureates of International Property Awards includes over two dozen of Russian projects. For the next stage of the contest, entitled "The World's Best" - only twelve will be short-listed.