Rais Baishev
information:
Buildings and Projects:
Buildings and Projects Shown: 9
Rank all Buildings and Projects / Rais Baishev (10):
Archi.ru Texts: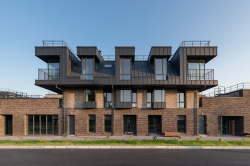 28.10.2022
In this issue, we are taking a close look at the project that won the "Crystal Daedalus" award – the "Veren Village" housing complex in Strelna, designed by Ostozhenka. Its low-rise format became a trigger for typological and morphological experiments – seemingly, we are seeing recognizable trends, yet at the same time there are a multitude of subtleties that are a pleasure to go into. Having studied this project in detail, we think that the award is well-deserved.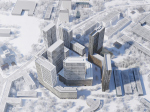 29.04.2019
APEX has headed the project of a large-scale residential complex in the north of Moscow, in which modern housing construction methods are combined with thought-out planning solutions, a recognizable image and an original landscaping concept.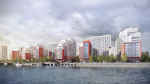 25.01.2016
This issue features the project of "River-Park" residential area on the bank of the Nagatinsky Creek - developed by "Ostozhenka" architectural bureau.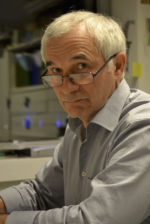 28.10.2015
One of the cofounders of "Ostozhenka" architectural bureau and the chief architect of such projects as the building of International Moscow Bank, a Residential Complex in Odintsovo, and the residential complex "Water Colors" in Balashikha shares about the role of the chief architect of the project and about his personal preferences as opposed to what is considered to be modern and fashionable.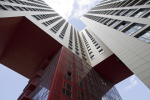 04.02.2015
A daring plastic play with the volume of a giant multi-apartment complex just outside of Moscow: a sophisticated silhouette, impressive views and a beautiful-looking reminder of the fact that avant-garde is our all.