Sergey Nikeshkin
information:
Archi.ru Texts: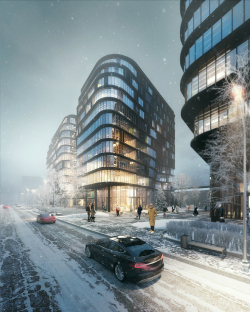 30.04.2021
The story of designing a business center in the Zhukov ("Beetle") Drive: a number of attempts to preserve a hundred-year-old cold storage facility, at the same time introducing modern buildings interpreting the industrial theme. The project remained on paper, but the story behind it seems to be worth our attention.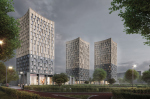 27.11.2020
The authors of the housing complex "In the Heart of Pushkino" were faced with a difficult task: to preserve the already existing urban forest, at the same time building on it a compound of rather high density. This is how three towers at the edge of the forest appeared with highly developed public spaces in their podiums and graceful "tucks" in the crowning part of the 18-story volumes.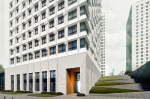 04.08.2020
For a housing complex built in the town of Pushkino in the Moscow metropolitan area, KPLN Architects designed facades that adjust the stream of light by using the wall geometry.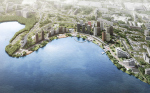 06.04.2020
The concept of a large-scale housing development at the edge of Voronezh, near the city reservoir, or "the sea", as it is locally called, uses the waterside height difference to create a sophisticated public space, paying a lot of attention to the distribution of masses that determine the look of the future complex if viewed from the opposite bank of the river.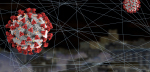 20.03.2020
In this article, we are speaking to the leaders of a few Moscow architectural companies about their plans for remote work caused by the #COVID19 pandemic.