Nikita Yavein
information:
Nikita Yavein was born in Leningrad (St. Petersburg) in 1954 to the family of a prominent architect and theoretic of architecture, Igor Yavein. In 1977 N. Yavein graduates from Leningrad Engineering and Construction Institute (today it is Saint-Petersburg State University of Architecture and Civil Engineering), Department of Architecture. 1977-1989 Yavein works for various project companies of St. Petersburg as architect, then works as chief architect and the head of architectural group. In 1990, together with a number of associates he founds personal architectural studio which a few years later gets the name "Studio 44"
In 1994 there begins a new stage in the architect's career – he accepts the proposal for the committee chairman of state control, use and protection of monuments post. Years of this work were devoted to development and putting into effect the programs of saving and development of historic centre of St. Petersburg, restoration of the city's architectural heritage.
In 2003 N. Yavein leaves the post and focuses entirely on his architectural practice. Yet, he remains to be a notable social figure: he gives course of lectures in St. Petersburg Academy of Fine Arts; he is a board member of Union of Architects, Russian Federation, and its department in St. Petersburg. He takes part in work of a few scientific and social companies on issues of urban planning and saving of the city's cultural heritage. In 2001 N. Yavein was given the title of Honored Architecture of Russian Federation.
Buildings and Projects:
Buildings and Projects Shown: 10
Rank all Buildings and Projects / Nikita Yavein (61):
Archi.ru Texts: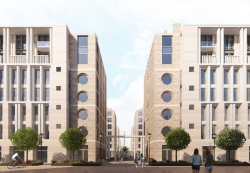 01.08.2019
Looking for an answer to the eternal question about what Saint Petersburg style is about, Studio 44 combined contextual allusions, modern paraphrase of the northern neoclassical architecture, and an alternative approach to the city block construction. The result is large-scale and integral.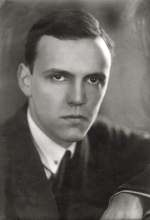 15.07.2019
Oleg and Nikita Yavein created a website about their father, Igor Yavein: it contains the full archive of the projects designed by this master of avant-garde, the founder of the transportation hub theory that anticipated its time by decades, and the author of the book about the architecture of traffic flows that is still relevant today.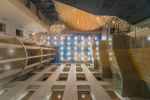 05.06.2019
The second stage of Boris Eifman Dance Academy is constructed around a theater building, its space "spinning" around the architectural scenery of the "little town" of the atrium. The result looks like a Russian Matryoshka doll: a theater within a city, and then a little town within a theater, all of this forming a dance school – a very effective way of organizing the space.

18.03.2019
A "string" park designed for the first alluvial waterfront of the Vasilyevsky Island is full of modern functions, at the same time demonstrating a regular structure and a reference to the classic gardens of Saint Petersburg. The project won in the competition and is due to be implemented.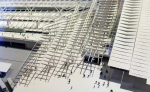 31.07.2018
The Venice Biennale lasts for half a year, until the 25th of November, so I don't think it's too late to speak about the Russian pavilion as well. We chose two of its expositions for closer examination, and in this issue, we are talking to (as it turned out) an honorary railroad man, Nikita Yavein.