Valery Kanyashin
information:
Buildings and Projects:
Buildings and Projects Shown: 10
Rank all Buildings and Projects / Valery Kanyashin (11):
Archi.ru Texts: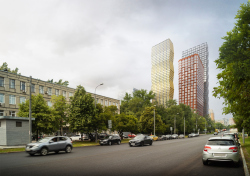 11.09.2023
Construction of the first phase of the INDY Towers multifunctional complex on Kuusinen Street, designed by Ostozhenka, has started. The project opens new angles of similarity between the column and the skyscraper, and we examine the nuances and parallels.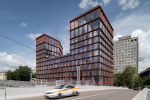 30.08.2023
Kazakov Grand Loft received its name for a reason: responding to the client's brief and proceeding from the historical industrial architecture of its immediate surroundings, Valery Kanyashin and Ostozhenka architects proposed a new version of a modern house designed in the fashionable "loft" style. What makes this building different is the fact that the bricks here are dark gray, and the facades of the romantic "fortress" towers blossom with magnificent glazing of the windows in the upper part. The main highlight of the complex, however, is the multiple open air terraces situated on different levels.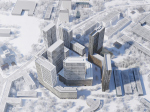 29.04.2019
APEX has headed the project of a large-scale residential complex in the north of Moscow, in which modern housing construction methods are combined with thought-out planning solutions, a recognizable image and an original landscaping concept.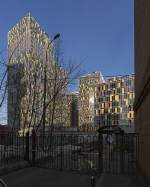 06.11.2015
Not far from Shukhov Tower, amid the already built new housing estates, the Sky House Towers – covered partly with transparent and partly with vivid autumn-colored pixel skin – has reached its final stage of construction.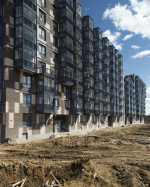 11.11.2014
There are no simple architectural tasks but there are simple solutions. The edge of brilliance.