Valery Kanyashin
information:
Buildings and Projects:
Buildings and Projects Shown: 10
Rank all Buildings and Projects / Valery Kanyashin (11):
Archi.ru Texts: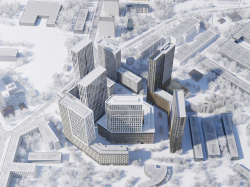 29.04.2019
APEX has headed the project of a large-scale residential complex in the north of Moscow, in which modern housing construction methods are combined with thought-out planning solutions, a recognizable image and an original landscaping concept.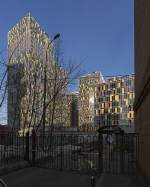 06.11.2015
Not far from Shukhov Tower, amid the already built new housing estates, the Sky House Towers – covered partly with transparent and partly with vivid autumn-colored pixel skin – has reached its final stage of construction.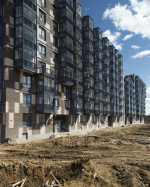 11.11.2014
There are no simple architectural tasks but there are simple solutions. The edge of brilliance.