Igor Chlenov
information:
Buildings and Projects:
Buildings and Projects Shown: 1
Archi.ru Texts: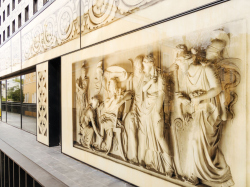 29.09.2020
While reconstructing the facades of Building 4 of Moscow Hospital #23, SPEECH architects applied a technique, already known from Saint Petersburg projects by Sergey Tchoban – cassettes with elements of classical architecture printed on glass. The project was developed gratis, as a help to the hospital.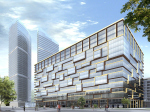 07.11.2011
On Kulneva Street, Moscow, next to the Third Transport Ring, "SPEECH Choban&Kuznetsov" Studio is designing a new mixed-use development.