Igor Chlenov
information:
Buildings and Projects:
Buildings and Projects Shown: 1
Archi.ru Texts: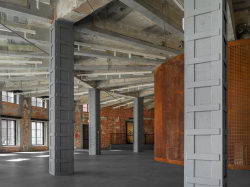 02.12.2022
Last week, the new center for constructivist studies "Zotov" hosted its first exhibition named "1922. Constructivism. The Inception". The idea of creating this center belongs to Sergey Tchoban, while the project of the nearest houses and adjusting the building of the bread factory for the new museum function was done by the architect in collaboration with his colleagues from SPEECH. We decided that such a complex project should be examined in its entirety – and this is how we came up with this long-read about constructivism on Presnya, conservation, innovation, multilayered approach, and hope.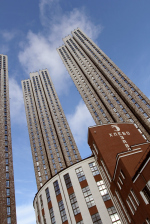 31.10.2022
A few days ago journalists were shown the building of Bread Factory #5, renovated upon the project by Sergey Tchoban. In this issue, we are publishing Grigory Revzin's thoughts about this project.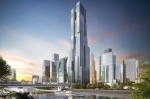 10.10.2022
The construction of a new skyscraper designed by SPEECH within the complex of Moscow City has been announced. A keen observer may see in it: Moscow high-rises, Chicago architecture, Malevich architecton, and an attempt of deconstruction of the integral image of the Moscow skyscraper – a technique that has been actively employed by the architects in their recent works.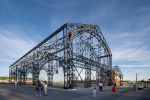 11.08.2022
The reconstruction of the warehouses of the Spit of Nizhny Novgorod – they opened in the beginning of June as concert and exhibition halls – became, without exaggeration, the event of the year, both in the field of culture and architecture. Their story seems to us to be extremely attention-worthy from the point of view of discovering, researching, and protecting this monument to engineering thought of the 19th century. At the same time, the solution proposed by Sergey Tchoban on how to adjust and how to expose these structures is as relevant as it is bold and unconventional – on the edge of temporary, timeless, and eternal.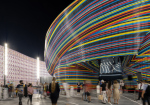 21.10.2021
The pavilion designed by Sergey Tchoban for the World EXPO 2020 in Dubai is a bright and integral architectural statement, whose imagery can be traced back to avant-garde graphic experiments by Jacob Chernikhov, but allows for multiple interpretations. The pavilion looks both like a dome temple, a spinning "Planet Russia", and the head of a matryoshka doll. Still more interestingly, the core of the exposition is a "brain". In this article, we take a closer look at the interpretations and the subtleties of the implementation.