Yuliy Borisov
information:
Buildings and Projects:
Buildings and Projects Shown: 4
Archi.ru Texts: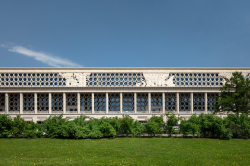 02.06.2021
The Palace of Water Sports in Luzhniki is one of the high-profile and nontrivial reconstructions of recent years, and a project that won one of the first competitions, initiated by Sergey Kuznetsov as the main architect of Moscow. The complex opened 2 years ago; this article about it comes out at the start of the bathing season.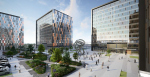 23.03.2021
The project of Ostankino Business Park was developed for the land site lying between two metro stations (one operating and the other in construction), and because of that its public space is designed to equally cater for the city people and the office workers. The complex stands every chance of becoming the catalyst for development of the Butyrsky area.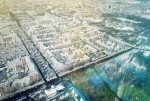 20.10.2020
The competition project of renovating two central city blocks of Yuzhno-Sakhalinsk, developed by UNK project, won the nomination "Architectural and planning solutions of city construction".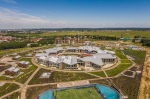 14.09.2020
The concept of a charity school "Tochka Budushchego" ("Point of the Future") in Irkutsk is based on cutting-edge educational programs, and is designed, among other things, for adapting orphaned children for independent life. An important role is played by the architecture of the building: its structure and different types of interconnected spaces.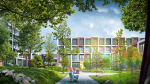 02.09.2020
In this issue, we are publishing the concept of a standard clinic designed by UNK Project, which took second place in the competition organized by the Union of Architects of Russia in collaboration with the Healthcare Ministry.