Yuliy Borisov
information:
Buildings and Projects:
Buildings and Projects Shown: 4
Archi.ru Texts: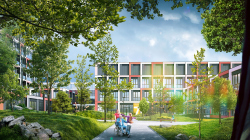 02.09.2020
In this issue, we are publishing the concept of a standard clinic designed by UNK Project, which took second place in the competition organized by the Union of Architects of Russia in collaboration with the Healthcare Ministry.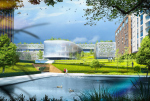 10.07.2020
In this issue, we are publishing the competition project of the MGIMO School in Garden Quarters, designed by the consortium UNK Project (Moscow) + Storaket (Erevan) + Umnaya Shkola (Moscow) with the architects' comments.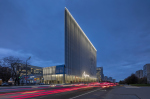 23.01.2020
On the Vernadskogo Avenue, next to the metro station, appeared a high-rise landmark that transformed the entire area: designed by UNK Project, the "Academic" business center uncovered, in the form of its architecture, the meanings of the local place names.
13.09.2019
A highway bridge as a place for recreation and contemplation; a network of pedestrian arteries and capillaries full of greenery, also meant for locomotion and communication, and a network of "smart devices" meant to help people – all of this is combined in the project called "Linked City".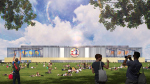 30.07.2019
Yuliy Borisov found a nontrivial image that turned a rank-and-file "crate" project of the Palace of Martial Arts in Luzhniki into an iconic building, glittering and modern, yet endowed with contextual allusions and capable of active interaction with people and the surrounding territory.