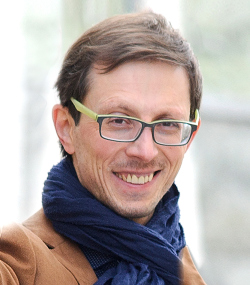 Andrey Asadov

general director of the studio
Andrey Asadov
information:
Born in 1976, Moscow
Graduated from MARHI in 1999
Since 2003 has been managing creative studio of A. Asadov
Member of the board of Moscow Architects Union
Founder and leader of Youth Union SMA
One of the initiators and organizations of youth festivals "Goroda"
Winner of international and Russian professional shows and contests
In the architect's portfolio there is a number of residential and public constructions.
Creative credo: Each line must be of hieroglyph perfection.
"Andrey Asadov" is not like an ordinary architect. Delicate, modest young man wearing glasses, a classical example of an excellent student. Workers, who were building up service centre of MERCEDES, for a long time felt uncomfortable with the idea that he was the main there. But they had to accept it. Appeared, that the "student" had a grip, experience and imagination. As a result the object was executed in 12 months – from the first sketch to the ceremonial opening. Must say, this is the first true hi-tech in Moscow.
Andrey is managing the main creative unit of the studio, which is a kind of "rapid response team". All the orders firstly go on their tables: to find an ingenious idea to get a client interested.
Andrey has been drawing well from childhood, but till 10th grade he was hesitating about the choice: it was too obvious. He was serious about philosophy and esoteric. The interest turned into a dissertation on Architecture of Future, which then became a part of Asadov studio's web-site. Asadov.ru is not just web-pages with projects and constructions of the company. Also, this is a try to see what new virtual world, nonlinear time and synergetics will bring in architecture …" (from "Enter to the town", an article by N. Malinin. "Shtab-kvartira, July\August 2003")
Buildings and Projects:
Buildings and Projects Shown: 10
Rank all Buildings and Projects / Andrey Asadov (46):
Archi.ru Texts: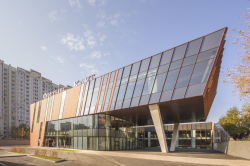 30.09.2019
Designing and building in Moscow area's Lyublino a fitness club called La Salute (which translates as "health" from the Italian), ASADOV architects did make the life of this area healthier by bringing designer architecture and new useful functions into the standard environment. The dramatic tectonics of the building empathize its sporty intentions.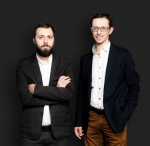 27.05.2019
An interview with the initiators and ideologists of the project "Russian Architecture. The Modern Era" about the principles of shortlisting, architecture as an art object, and plans for the future.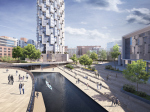 08.04.2019
For the project of a large urban area in Kaliningrad, Asadov architects proposed a few original solutions that change one's idea of modern housing construction and comfortable city environment.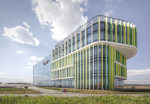 25.12.2018
The authors of the first building of the Medical Cluster that opened in September 2018 in Skolkovo research center, Asadov Bureau and the company Transumed, came up with unconventional solutions for the healthcare facilities, proposing a new typology of architecture of health.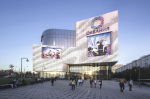 23.08.2017
This building – sporting a hypnotically glittering façade of an almost ethereal quality – was an attempt to achieve the perfect marriage between a shopping mall and a city street. The mall prevailed; but the very shopping center – the implemented result of the competition organized by the city's architectural council – is beautiful as it is.