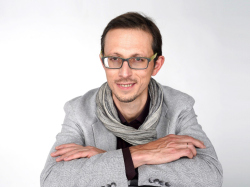 Andrey Asadov

general director of the studio
Andrey Asadov
information:
Born in 1976, Moscow
Graduated from MARHI in 1999
Since 2003 has been managing creative studio of A. Asadov
Member of the board of Moscow Architects Union
Founder and leader of Youth Union SMA
One of the initiators and organizations of youth festivals "Goroda"
Winner of international and Russian professional shows and contests
In the architect's portfolio there is a number of residential and public constructions.
Creative credo: Each line must be of hieroglyph perfection.
"Andrey Asadov" is not like an ordinary architect. Delicate, modest young man wearing glasses, a classical example of an excellent student. Workers, who were building up service centre of MERCEDES, for a long time felt uncomfortable with the idea that he was the main there. But they had to accept it. Appeared, that the "student" had a grip, experience and imagination. As a result the object was executed in 12 months – from the first sketch to the ceremonial opening. Must say, this is the first true hi-tech in Moscow.
Andrey is managing the main creative unit of the studio, which is a kind of "rapid response team". All the orders firstly go on their tables: to find an ingenious idea to get a client interested.
Andrey has been drawing well from childhood, but till 10th grade he was hesitating about the choice: it was too obvious. He was serious about philosophy and esoteric. The interest turned into a dissertation on Architecture of Future, which then became a part of Asadov studio's web-site. Asadov.ru is not just web-pages with projects and constructions of the company. Also, this is a try to see what new virtual world, nonlinear time and synergetics will bring in architecture …" (from "Enter to the town", an article by N. Malinin. "Shtab-kvartira, July\August 2003")
Buildings and Projects:
Buildings and Projects Shown: 10
Rank all Buildings and Projects / Andrey Asadov (46):
Archi.ru Texts: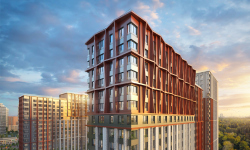 18.07.2023
Block 5, designed by ASADOV architects as part of the "Ostrov" ("Island") housing complex, is at the same time grand-scale, conspicuous thanks to its central location – and contextual. It does not "outshout" the solutions used in the neighboring buildings, but rather gives a very balanced implementation of the design code: combining brick and metal in light and dark shades and large copper surfaces, orthogonal geometry on the outside and flexible lines in the courtyard.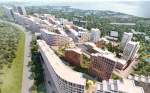 05.07.2023
The housing complex "Novaya Zarya" ("New Dawn") designed by ASADOV Architects will become one of the examples of integrated land development in Vladivostok. The residential area will be characterized by various typologies of its housing sections, and a multitude of functions – in addition to the social infrastructure, the complex will include pedestrian promenades, shopping malls, office buildings, and recreational facilities. The complex is "inscribed" in a relief with a whopping 40-meter height difference, and overlooks the Amur Bay.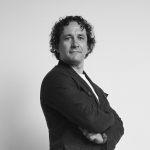 12.05.2023
One of the largest housing projects of today's Moscow – the "Ostrov" ("Island") housing complex built by Donstroy – is now being actively built in the Mnevniky Floodplain. They are planning to build about 1.5M square meters of housing on an area of almost 40 hectares. We are beginning to examine this project– first of all, we are talking to Julius Borisov, the head of the architectural company UNK, which works with most of the residential blocks in this grand-scale project, as well as with the landscaping part; the company even proposed a single design code for the entire territory.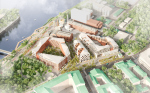 04.05.2023
In the city of Omsk, ASADOV architects took on a very challenging task: they are developing a concept of a public and residential complex, which involves reconstructing the city's first thermal power station standing right next to Omsk's first fortress. This territory has already seen a lot of projects designed for it, and the residential function of this land site has been the subject of heated debate. In this article, we are examining the project in question, aimed at developing a mid-scale city fabric suited for the historical center. We also examine the above-mentioned debate. Seriously, will this project save this place or will it bring it to ruin?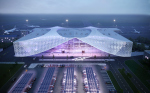 10.02.2023
Designing the passenger terminal of the Orenburg airport, ASADOV architects continue to explore the space theme that they first introduced in Saratov and Kemerovo airports. At the same time, the architects again combine the global and the local, reflecting topics inspired by the local conceptual context. In this case, the building is "covered" by an Orenburg downy shawl – an analogy that is recognizable enough, yet not literal; some will see the reference and some won't.