Sergey Kouznetsov
information:
The Moscow architect Sergey Kuznecov has been the partner and general director of the architectural studio "S.P.Proekt" since 2003.
He is the author of a number of well-known projects in Russia and CIS countries. His work is marked by usage of most advanced technologies, thorough familiarity and application of modern tendencies of international architectural practice.
In 2006 the architectural studio headed by Sergey Kuznecov "S.P.Proekt" entered into the partnership with SPeeCH.
1977 – born in Moscow, Russia
1995 - 2001 - Moscow University of Architecture, Diploma in architecture
2000 – partner and general director of the architectural studio "SLK-Proekt"
2003 – partner and general director of the architectural studio "S.P.Proekt"
2006 – partner and general director of the company "SPeeCH"
Buildings and Projects:
Buildings and Projects Shown: 10
Rank all Buildings and Projects / Sergey Kouznetsov (18):
Archi.ru Texts: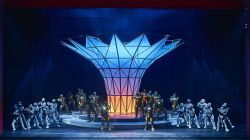 19.11.2018
The premier of "The Magic Flute" (Die Zauberflöte) by Wolfgang Amadeus Mozart in the scenery designed by Sergey Kuznetsov and Agnia Sterligova (Planet 9) in "Helikon-Opera" is a pure delight for adults and children alike (the opera is staged in two versions). The stage design is the core, upon which is strung the wild narrative about the controversy between the feminine and masculine.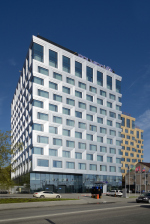 01.09.2016
The multifunctional project of "Danilov Plaza" - built by SPEECH Architects on the Novodanilovskaya Embankment in Moscow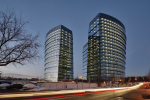 25.07.2016
The multifunctional complex "Lotus" stands out among Moscow's projects of recent years. In this article, we examine the end result, analyze its image, and try t -o sort out our impressions of it.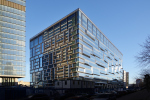 28.04.2015
A new building on the Kulneva Street, next to "Mirax Plaza": the geometry of sharp shadows, glistening lights, and the shades of mature modernist techniques - all reminds about the fact that the new building occupies the place of a former seventies predecessor.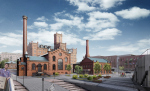 23.10.2014
This year, the list of the regional laureates of International Property Awards includes over two dozen of Russian projects. For the next stage of the contest, entitled "The World's Best" - only twelve will be short-listed.