Anton Nadtochiy
information:
Buildings and Projects:
Buildings and Projects Shown: 10
Rank all Buildings and Projects / Anton Nadtochiy (11):
Archi.ru Texts: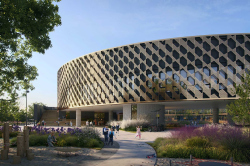 16.08.2021
The school building in the city of Nur-Sultan, designed by Vera Budko and Anton Nadtochiy from beginning to end – from concept to working documentation – became the embodiment of the architects' method for creating a modern educational environment, which the ATRIUM architects have been developing for years. Its fundamentals include creating an inspiring environment that motivates you to create. This is why the new school received a shape of an ornamental golden spiral that symbolizes ascension to knowledge; on the inside, the building is a compound and multifunctional "city within a city" with multilevel atriums, amphitheaters, and varying routes.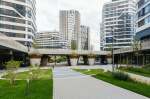 08.04.2020
The five houses of the "Svoboda" block belonging to the "Simvol" residential complex present a vivid example of all-rounded work performed by the architects on an integral fragment of the city, which became the embodiment of the approach to architecture that hitherto was not to be seen anywhere in Moscow: everything is subjected to the flow of lines – something like a stream, enhanced by the powerful pattern of the facades akin to "super-graphics".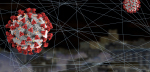 20.03.2020
In this article, we are speaking to the leaders of a few Moscow architectural companies about their plans for remote work caused by the #COVID19 pandemic.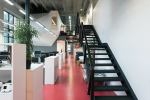 25.06.2018
The new office of the architectural firm ATRIUM reflects the original concept by Anton Nadtochiy and Vera Butko. There is an art object hanging in the center of a double-height space: it is at once a meeting room, the nucleus of the composition, and the presentation of the creative method.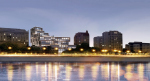 26.03.2018
The project of the elite residential complex "Z-House" was developed by the architectural firm ATRIUM for a closed competition that evaluated not only the quality and beauty of the project's architecture but also the presence of solutions that are the most popular and expected at today's real estate market.