Valery Lukomsky
information:



Valery Lukomsky was born November 21, 1953. He graduated from the architectural department of Polytechnic Institute of Belarus (1978), then from the special department for new and perspective branches of science and technology of Moscow Architectural Institute (MARKHI) (1985). In 1991, he created his own creative studio (¹ 7) under the aegis of the Architects Union. Since 1998, he has been the leader of "City-Arch Moscow".

Buildings and Projects:
Buildings and Projects Shown: 5
Archi.ru Texts: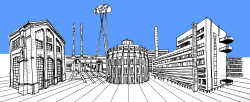 19.04.2018
In this issue, we talk to ten architects about how relevant/irrelevant the ideas of reconstruction and redevelopment are.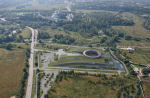 18.01.2018
In 2013, long before Zaryadye Park was laid, City-Arch designed a museum-hill which contains the richest museum collection in the Moscow area.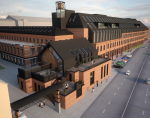 28.06.2016
About the project developed by "City-Arch" bureau headed by Valery Lukomsky - the project became the basis for the reconstruction of the "Meshcherin" building of the Danilovskaya Manufactura.

26.05.2016
The kindergarten project in the city of Beloyarsky is not only energy-efficient and fit to meet the challenges of the local tough climate but is also designed to renew the outdated norms based on outdated views of the preschool education. This is a "reform" project.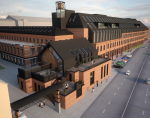 20.06.2015
On the Danilovskaya Embankment, the reconstruction of the building is being finished that is meant to become the facade of the well-known loft-quarter of "Danilovskaya Manufactura 1867".