Polina Voevodina
information:
Archi.ru Texts: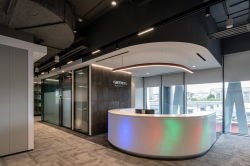 02.11.2022
The new interior of the Action Development headquarters can be regarded as an attempt to design the perfect "home" for the company – not just comfortable but broadcasting the values of modern development. It responds to the context, yet it is built on contrast, it is fresh but cozy, it is dynamic, yet it invites you to relax – everything of this coexists here quite harmoniously, probably because the architects found an appropriate place for each of the themes.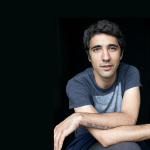 19.10.2020
How will our workspaces change? Can you prepare your companies for similar situations in the future? What factors are generally important for modern offices? What are the subtleties of working with international companies, and what kind of architectural typology are we yet to discover?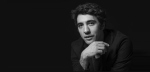 17.06.2019
About the benefits of multitasking, flexibility, and exploration of areas lying beyond architectural design, such as BigData and marketing – and about how such projects can be useful for society as a trend in architecture and town planning.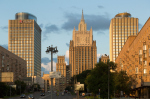 16.01.2018
Complete is the reconstruction of the "Belgrade" Hotel on the Smolenskaya Square – now it is part of the Azimut Hotels chain. In this issue, we are sharing about the details of the reconstruction project, what surprises came up along the way, and what the ultimate outcome looks like.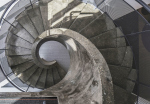 08.02.2017
Rigorous prescriptions of the customer's corporate style did not stop T+T Architects from coming up with individual solutions for the Moscow office of the French company Orange Business Services.