07.12.2010
The Openness Principle
contemporary architecture
"Roman Leonidov's Architectural Bureau" has constructed a house with an elegant semi-circular terrace in one of the cottage village nearby Moscow. Finished with wood and natural stone, it has a complex and dynamic composition, clearly showing that its owners prefer activity and diversity to austerity and laconism.
Information:
Architect:

;

Anastasia Leonidova

Anastasia Leonidova


Firm:

Studio of Roman Leonidov

Address:

Russia. Moscow

Design Team:

Roman Leonidov, Anastasia Leonidova
The architects had to locate a relatively large object (total floor area was 1500 square meters) on a small site with pines. From one site the site borders with the road and the architects had to place the house so that it could be protected from strangers and save as many trees as possible. On master plan the house looks like a wide open tick sign, one "wing" of which houses residential spaces and the other one includes a swimming pool, a sauna and a gym. Semicircular wooden terrace-platform visually lifts the house toward the pines, arranges the park space and smoothes geometrism of the constructions joined at an angle. There is another small terrace there from the street side, it is also drawn by a compass, however, there was space enough just for an eighth of circle. Image of the building is based on combination of clean surfaces and natural materials also used for the interior. The architects deliberately gave preference to the small scale: plates of stone and wood have a minimum width. They hide true scale of the house and panoramic windows of most rooms fill it with the daylight. The roof is considerably stretched out, so it helps to avoid massive look of the constructions , as well as their thin wooden supporters.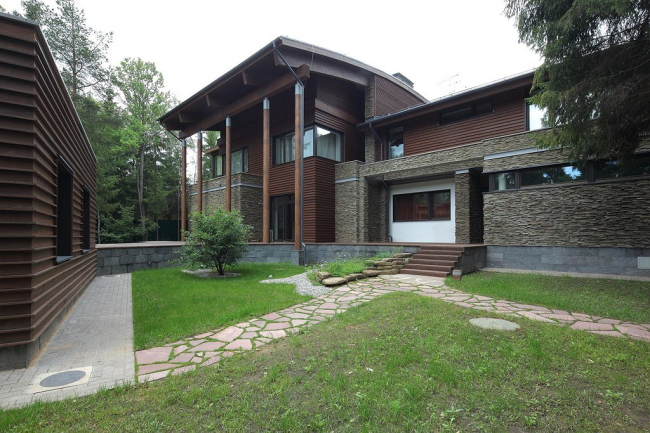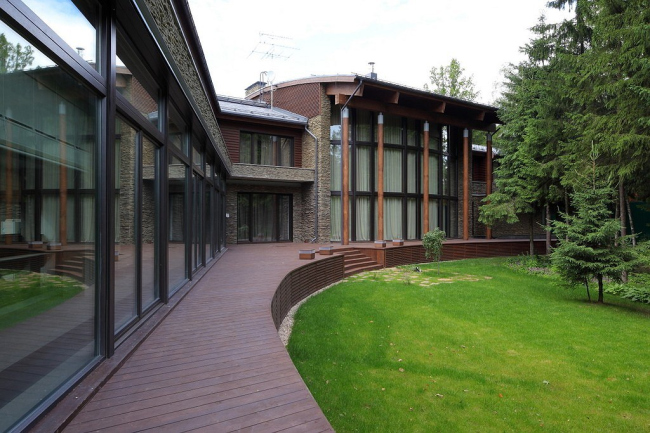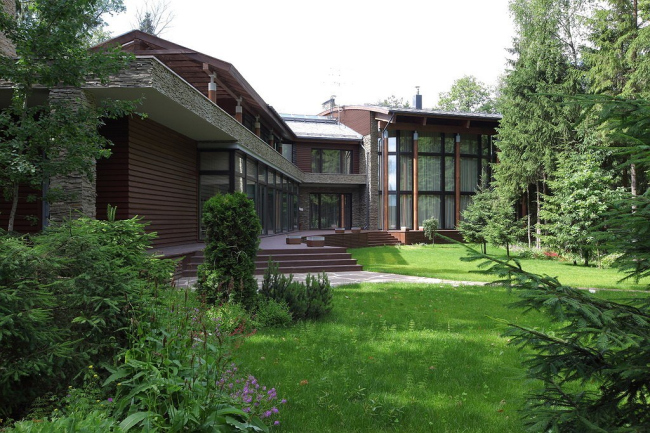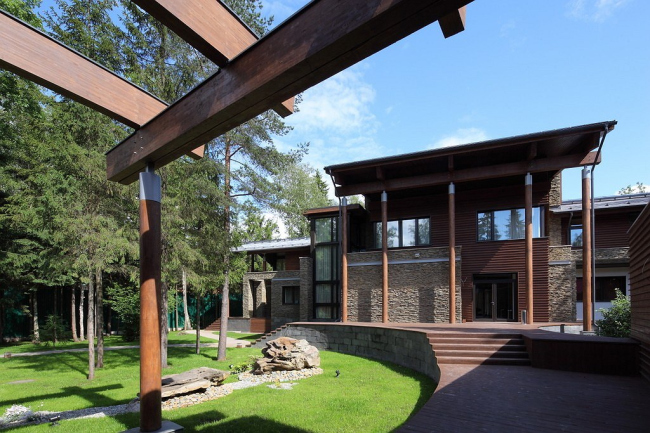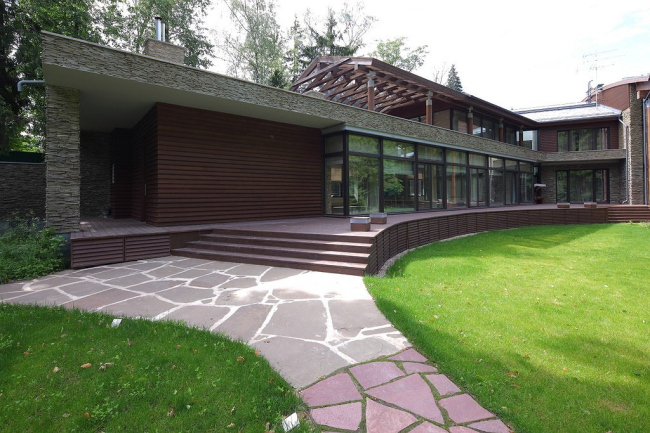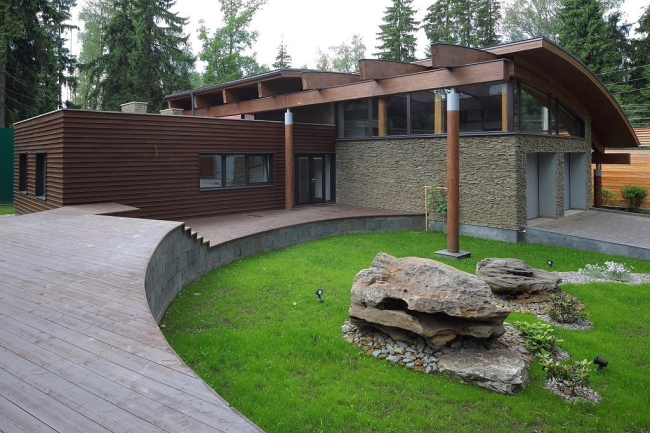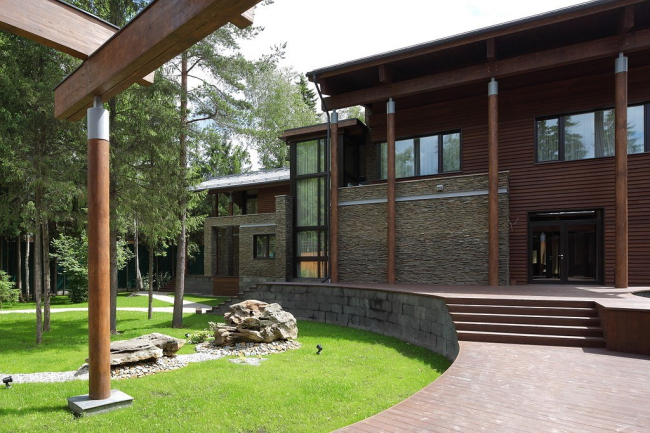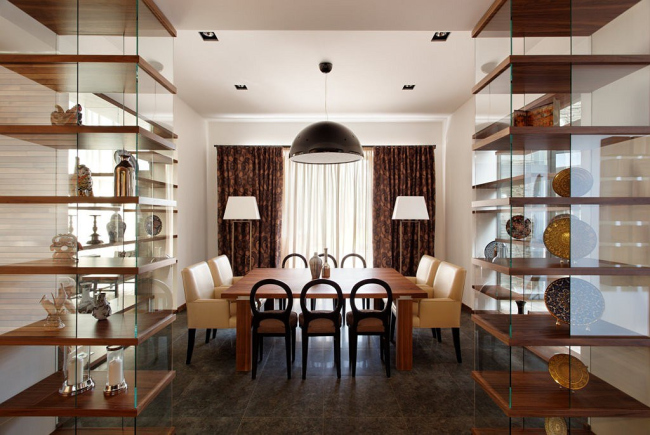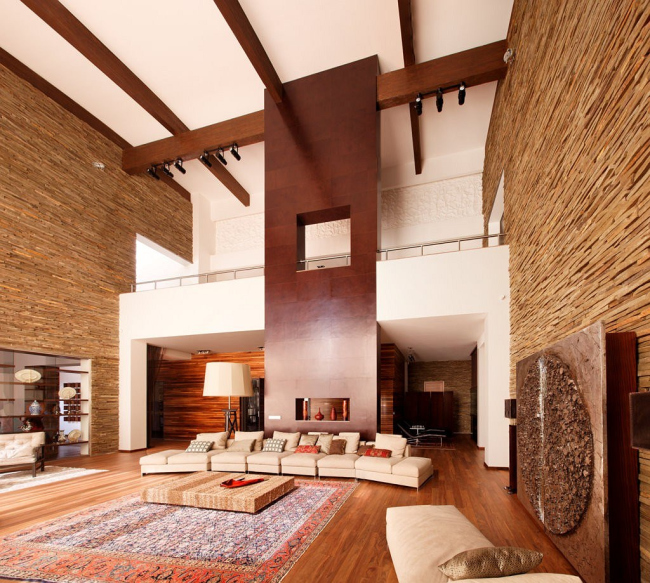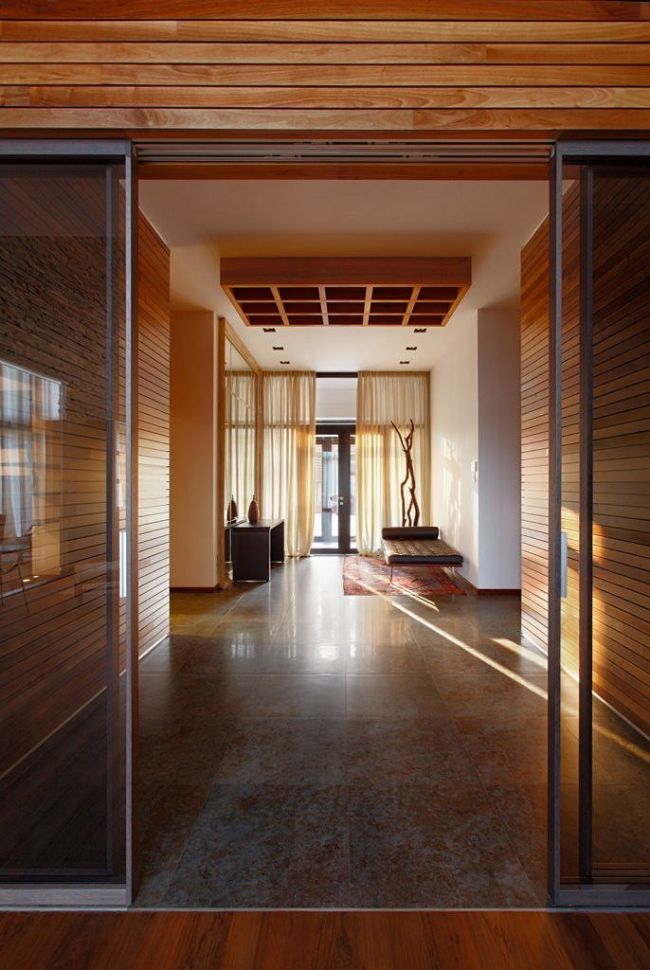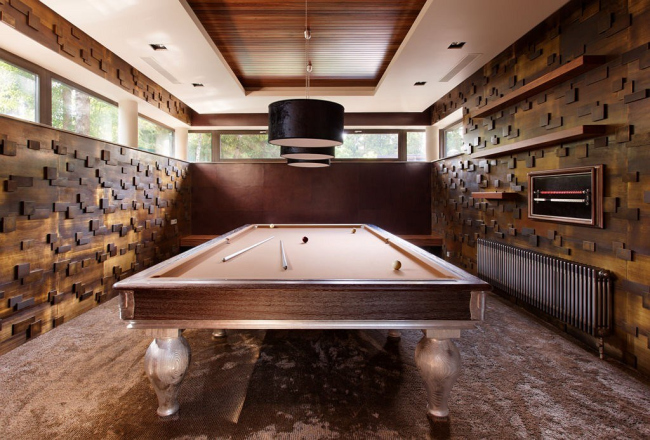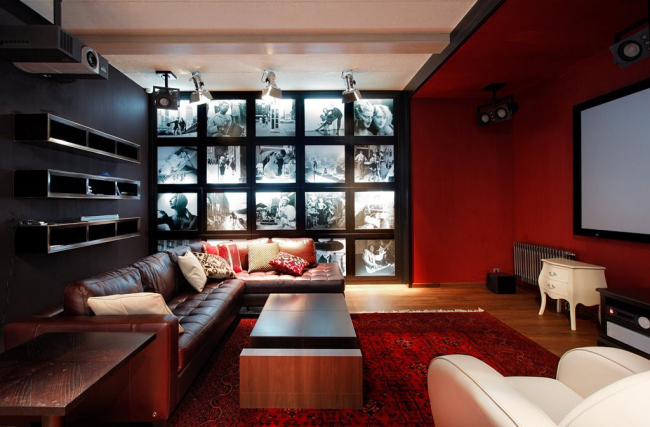 Most Recent Stories: