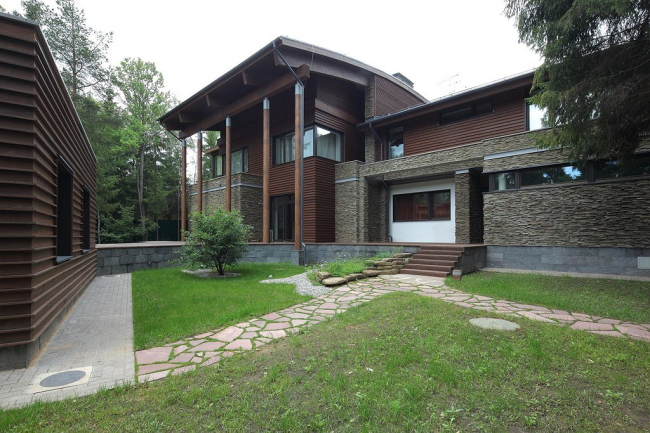 House with the semi-round terrañå

Design Team
Roman Leonidov, Anastasia Leonidova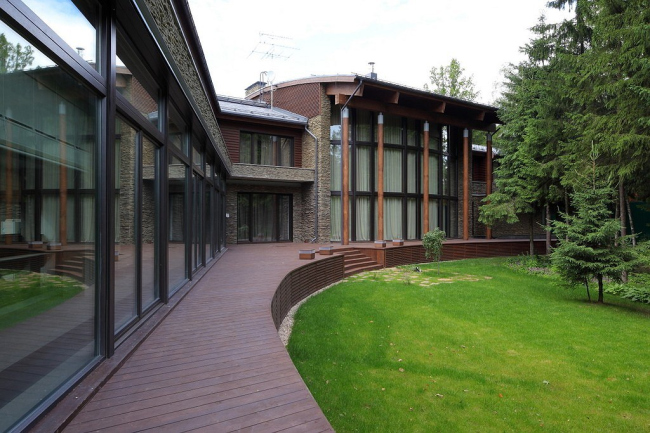 Archi.ru about this project:
07.12.2010
Anna Martovitskaya. The Openness Principle
"Roman Leonidov's Architectural Bureau" has constructed a house with an elegant semi-circular terrace in one of the cottage village nearby Moscow. Finished with wood and natural stone, it has a complex and dynamic composition, clearly showing that its owners prefer activity and diversity to austerity and laconism.
The architects had to locate a relatively large object total floor area was 1500 square meters on a small site with pines. From one site the site borders with the road and the architects had to place the house so that it could be protected from stra
... more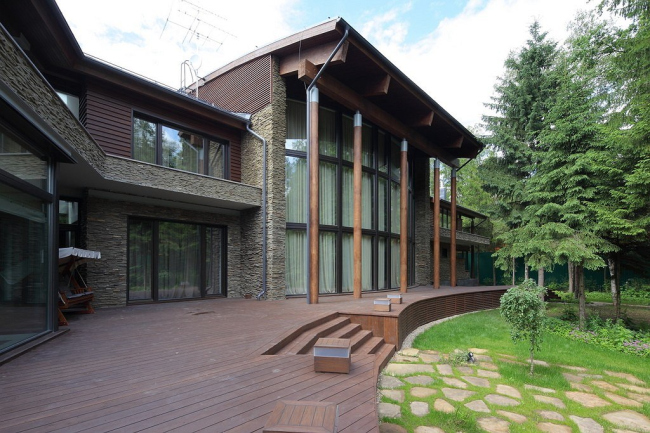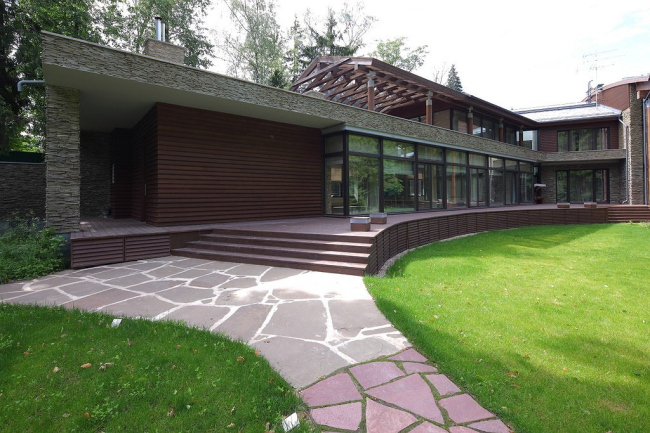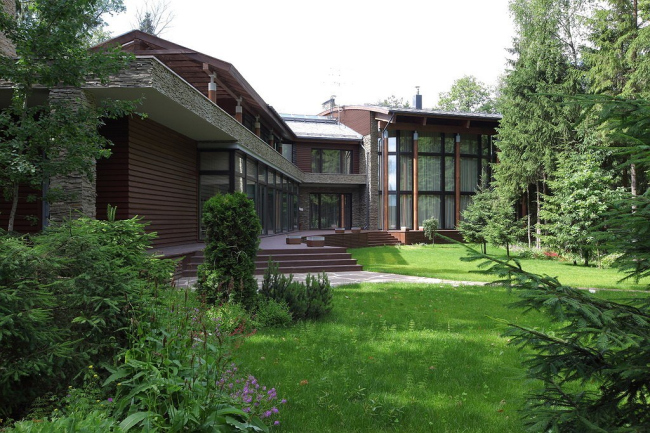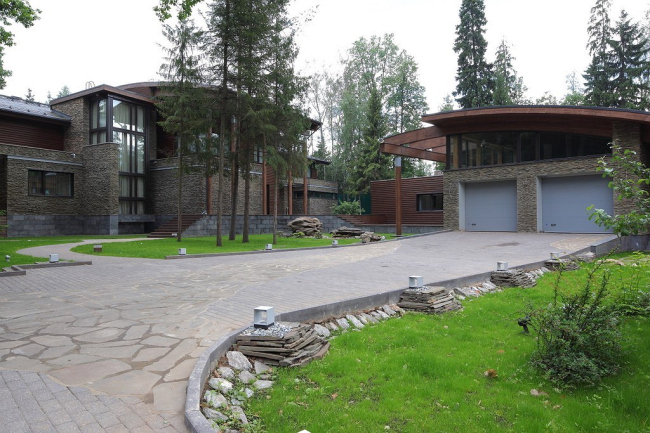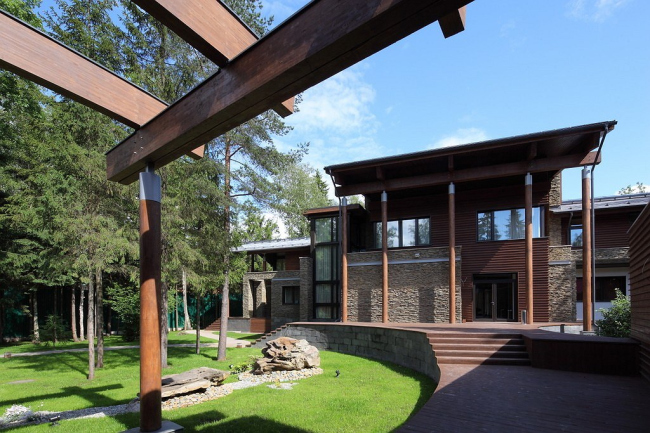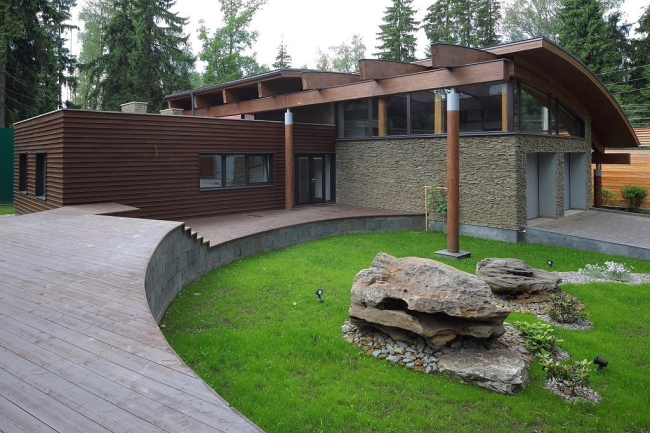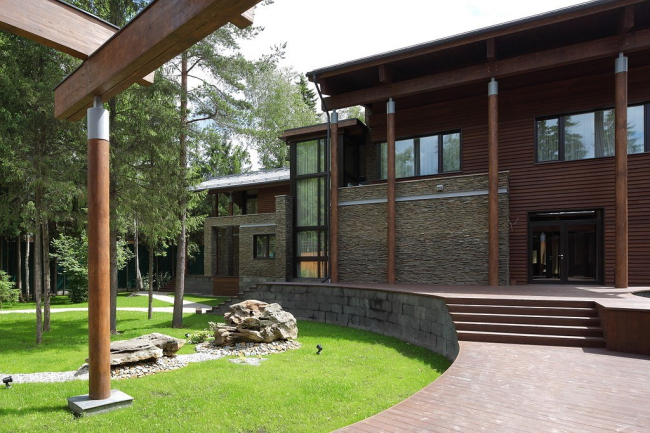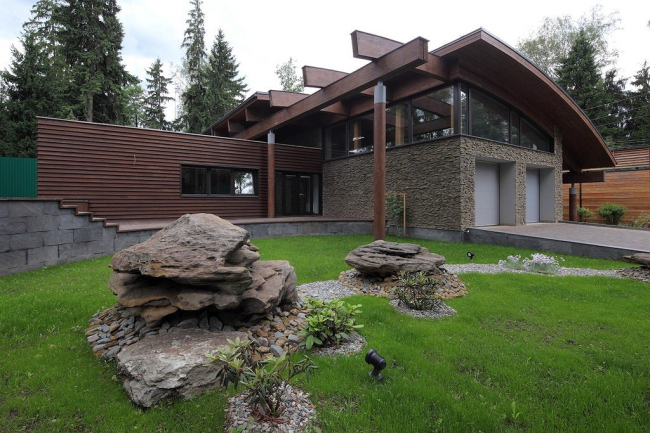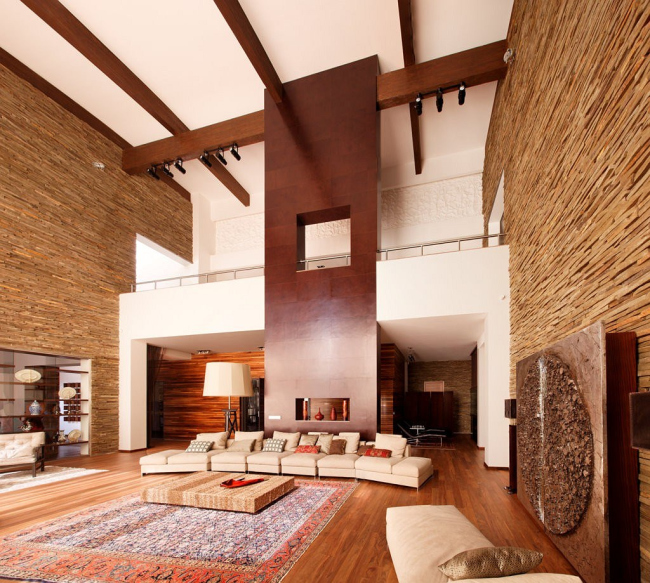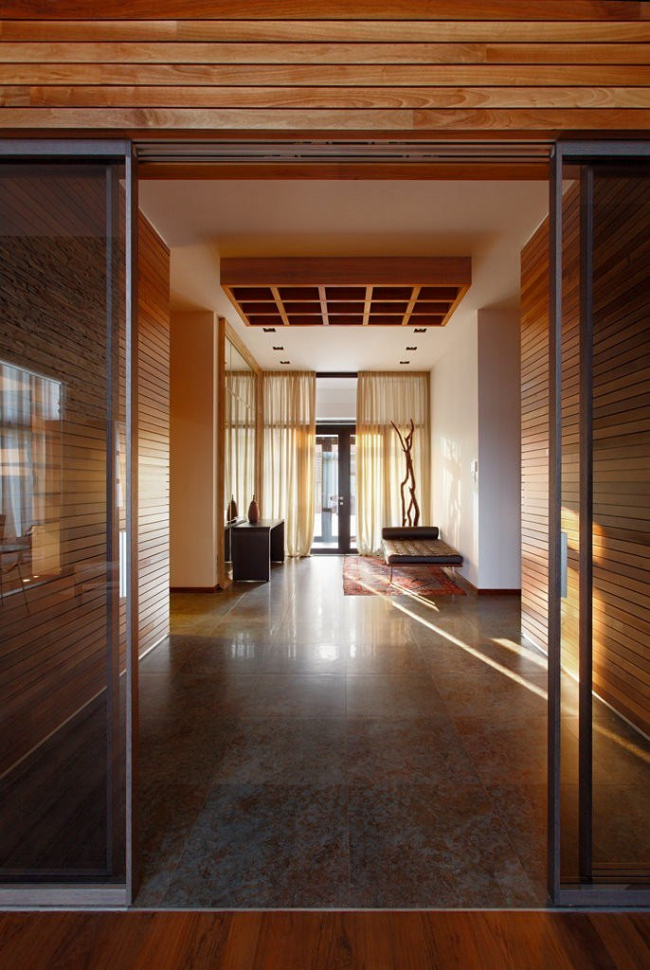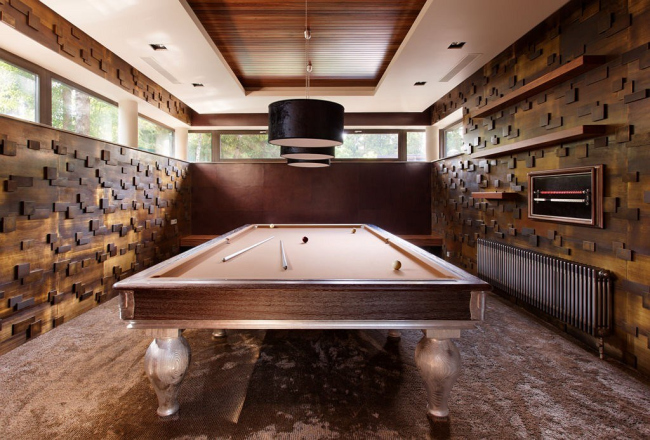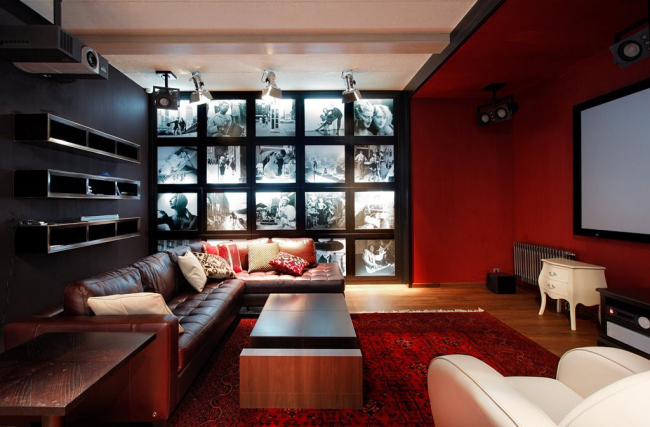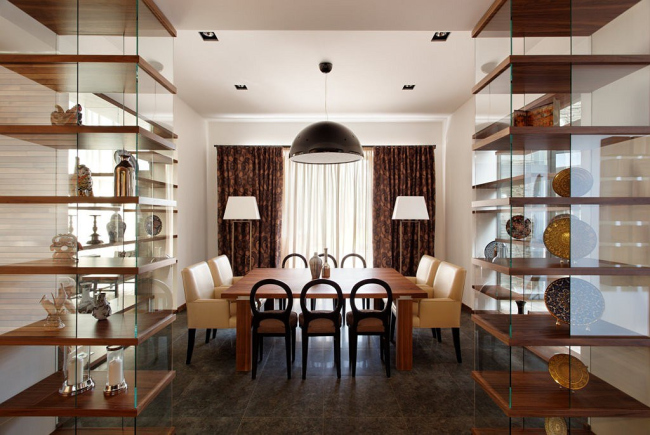 Roman Leonidov,
Other Buildings:
Partner Architects of Archi.ru:
A Project from the Catalogue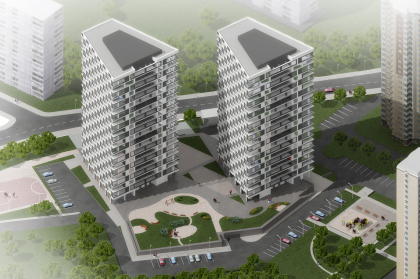 Andrey Nikiforov, Igor Shvartsman, 2013 – 2014
Architectural and planning solution of Buildings 5 and 6 of "Nagornaya" residential complex
Buildings and Projects: New Additions