02.03.2010
New generation DNA
contemporary architecture
After the triumph of the boarding school in Kozhukhovo which brought a number of prestigious professional awards to the architectural studio "Atrium" and reputation of social-oriented developer to the "DON-Stroi" company, their co-operation simply had to be continued. Anton Nadtochy and Vera Butko designed children educational campus, consisting of a school for 1100 students and two pre-school facilities, for the 12th district of Shchukino. It's been dominated by DON-stroi "Alye Parusa" for a few yeas now.
Information:
Architect:

Firm:

ATRIUM

Address:

Russia. Moscow 12th district of Schukino

Design Team:

Architects: A. Nadtochi, V. Butko, A. Shapiro, A. Alenicheva, M. Vostrikova, E. Valuiskih. Engineers: A. Kalashnikov, A. Shelkova, J. Emelyanova
The task for architects was complicated by the ground height difference amount up 15 meters. The new school will occupy shallow but wide valley. There should be water running but the problem geology of the area was a headache for the architects. But they overcame it and came to a great solution: they placed the two constructions of the school at the opposite sides of the valley. Between the "ticks" of the school buildings there formed the inner yard which looks like a natural amphitheater due to the relief height difference. It seems during some small cataclysm the two schools parted, miraculously keeping in touch through the zigzag fractured gallery-passages. Their outline shows the touch of Butko and Nadtochy, however, the architects say the complex silhouette is used here not because it is their favorite but they needed to observe the insolation regulations. All the buildings are united by very bright coloring of facades. Tested on Kozhukhovo method of finishing by Minerit of the brightest colors the "Atrium" used it here, so the construction facades amaze with cheerful colors. Must say a "colorful school" has turned into a separate genre for the recent 10 years. So it is not enough to say "school is colorful". It is remarkable how color and form interact in Schukino.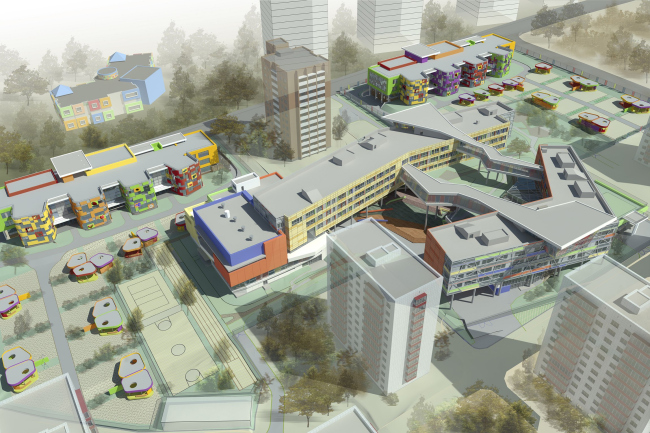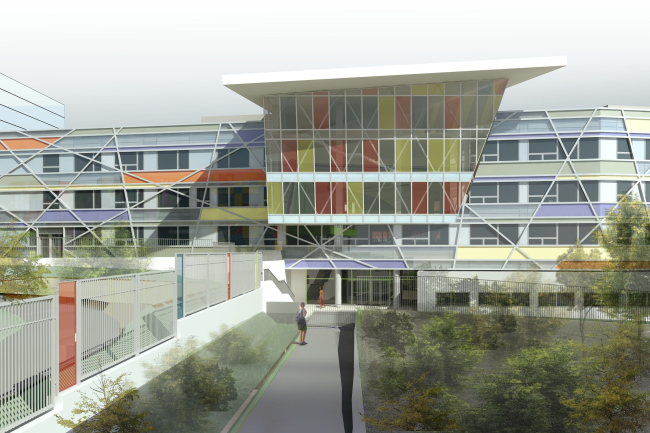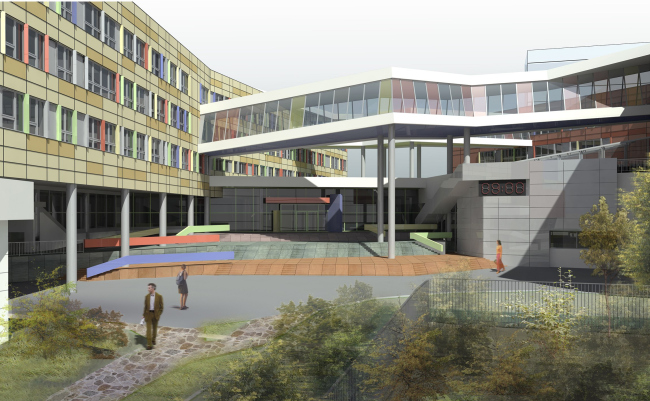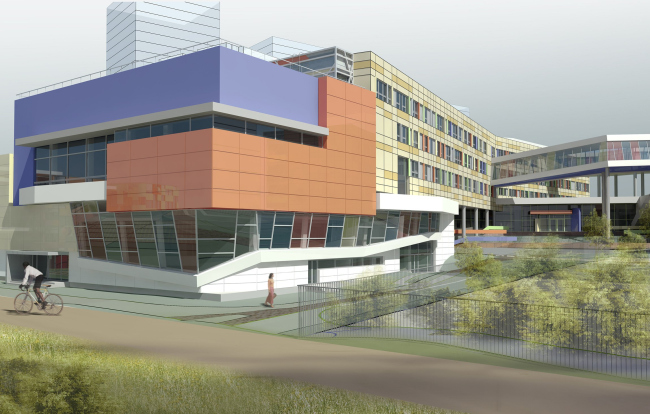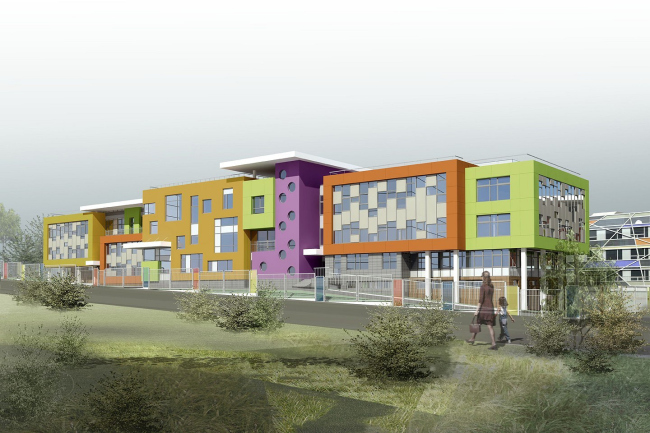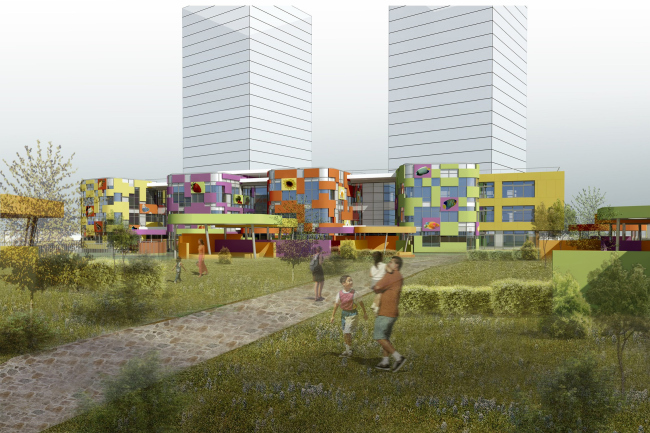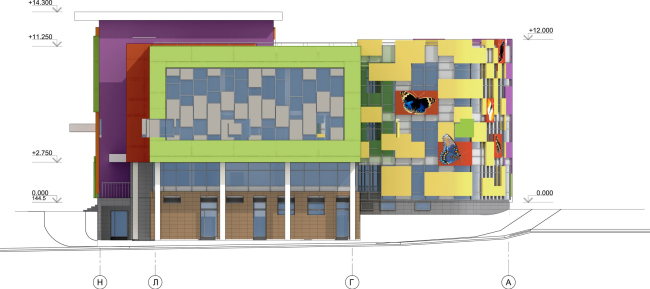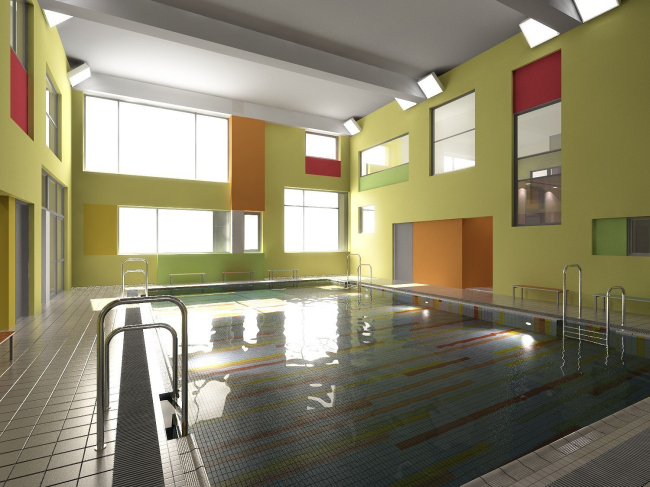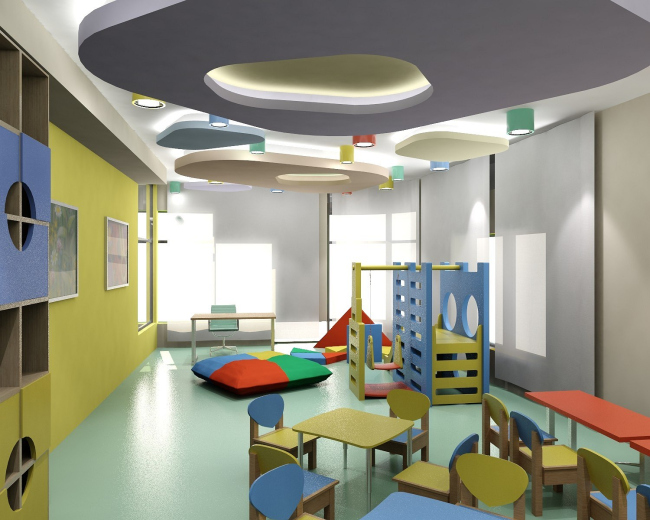 Most Recent Stories: