17.09.2009
Within the bounds of high density
contemporary architecture
Nearby "Smolenskya metro" the architects of ADM bureau designed a residential complex with total space of 60000 sq m. But despite this impressive number and extreme narrowness of the site, the architects made a comfortable environment for all future dwellers: riverfront, pedestrian outdoors, barbecue on a roof.
Information:
Architect:

Firm:

ADM

Address:

Russia. Moscow Truzhenikov side street, vladenie 16-18

Design Team:

A.Romanov, E.Kuznetsova, I.Pashkevich, A.Gorovoi with participation of N.Kalyakina, A.Rudakova
The developer started the project a number of times, and ADM is not the first architectural bureau they addressed to. So, they inherited already accepted pre-project concept with approved density index for the site. 61000 sq m was a most serious challenge, they were supposed to be fit into a small sloped site. The total difference in heights is 17 meters. The idea to compact all the sq m into a single volume seemed questionable from the very start, so there are a few volumes on the project. The two not large volumes, a rectangular and round front the 2d Truzhenikov pereulok and the main, Ï-shaped volume is unfolded towards the quay. "Ï" is formed by numerous volumes different in height, color and finishing texture. There are three terraces in the inner yard, cascading down to Moskva-reka. Architecture of the complex bases on the contrast of dark and light facades, transparent and mirror glass, composite and wood paneling. It cascading arrangement on quite a sharp slope intensifies the impression of alive, moving, towering surfaces. The inner yard is divided into three wide terraces for foot-walkers only. In order to release this territory from cars, the architects placed parking lot and three-level route under the ground.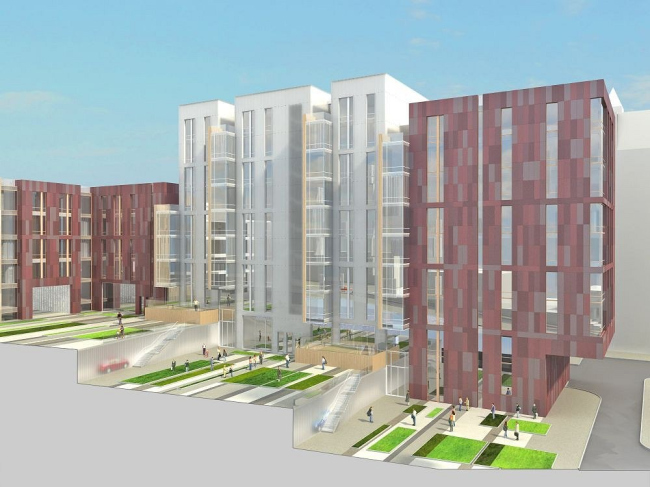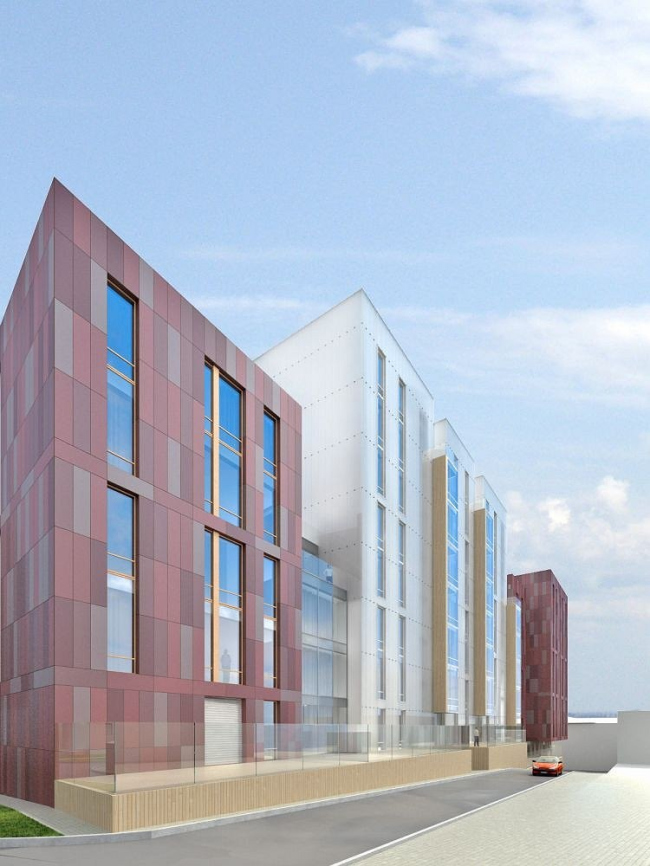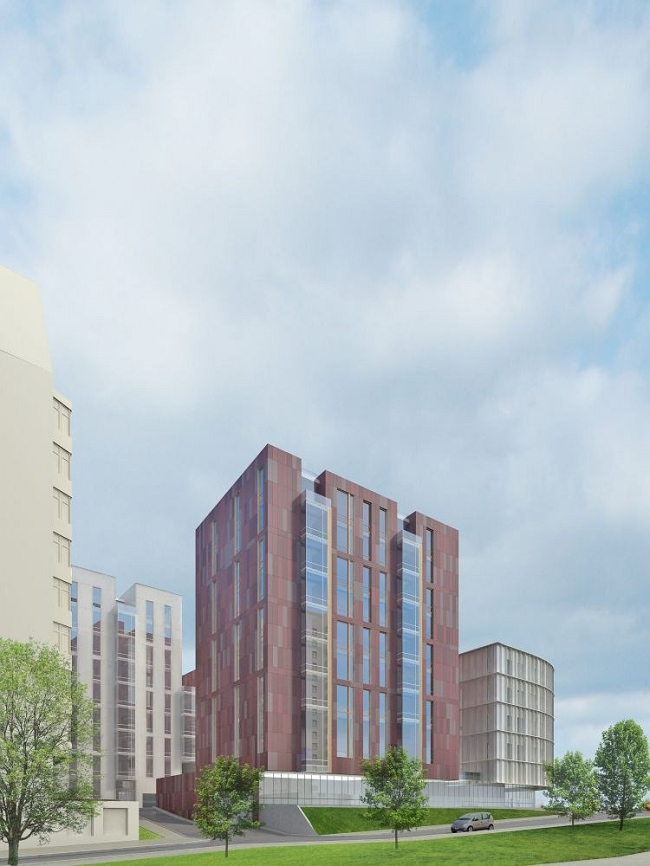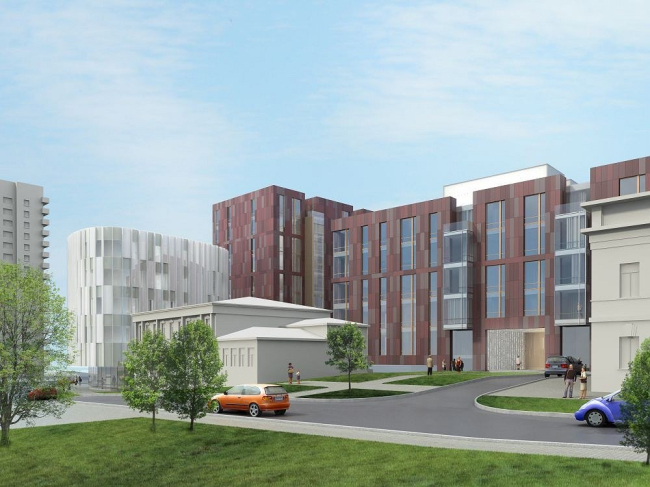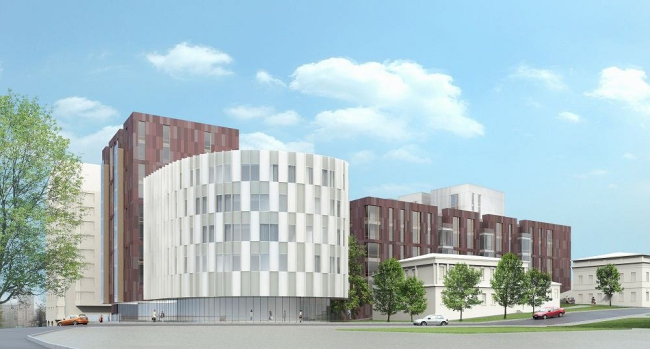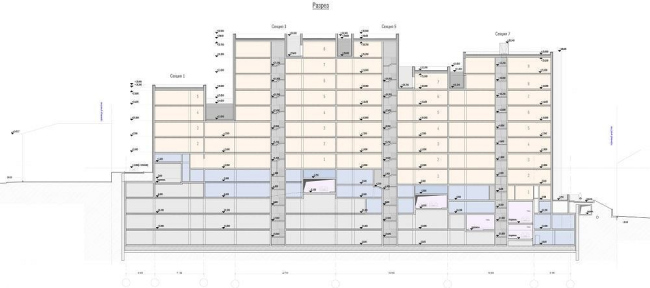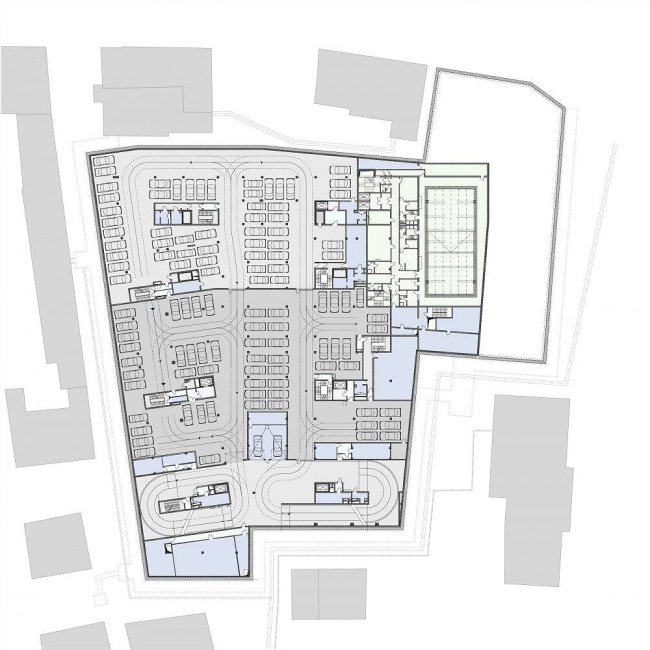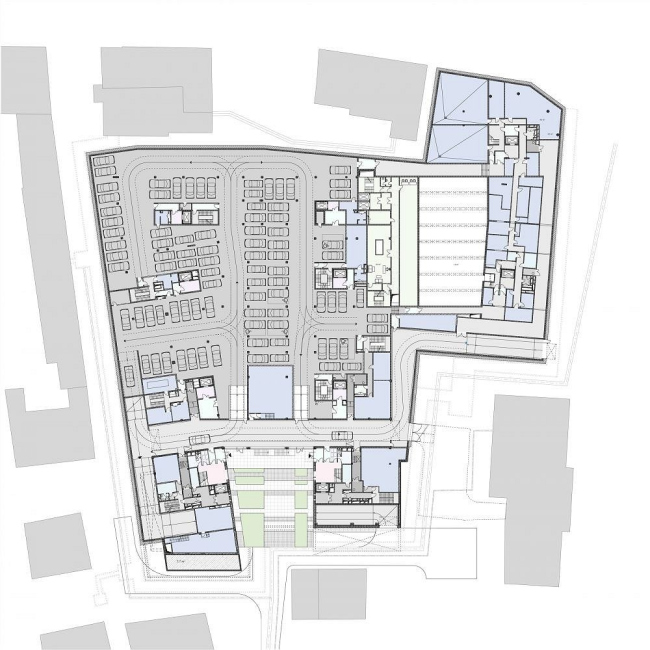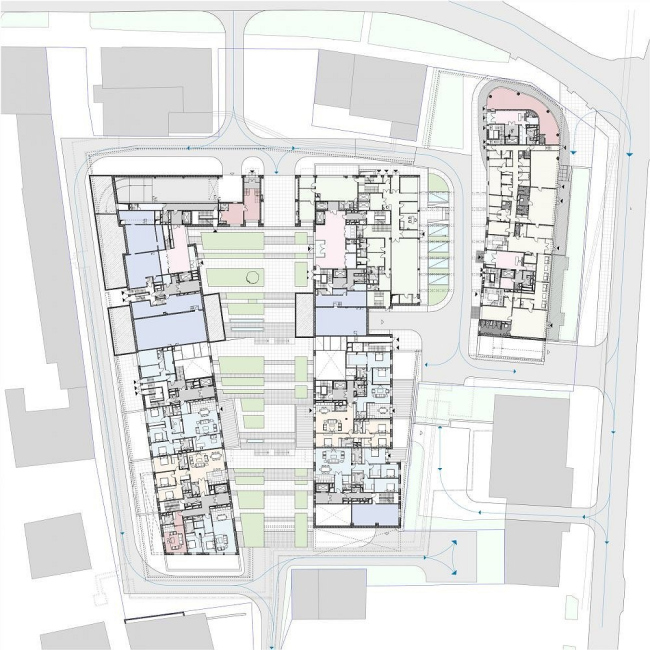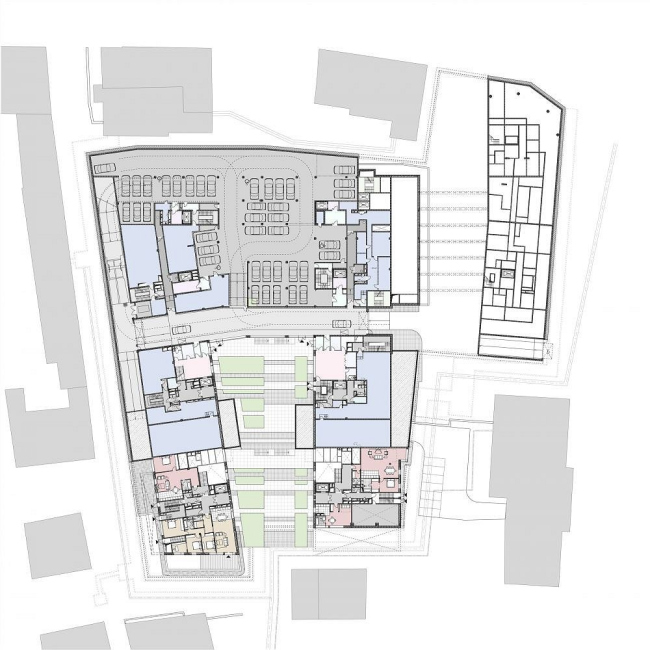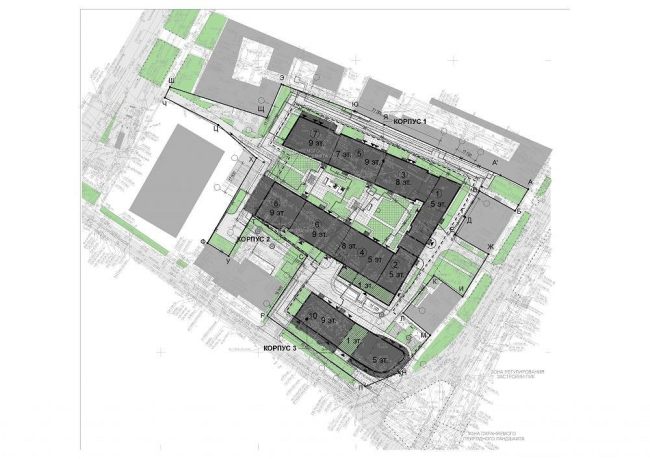 Most Recent Stories: