15.07.2009
Color sampling
contemporary architecture
Sunny coloring of the shopping center facades, designed by "Sergei Kiselev & Partners" for the South Butovo, surprisingly fine matches the character of the surrounding landscape - fresh, natural, not totally occupied by new urban housing developments.
Information:
Architect:

Address:

Russia. Moscow residential complex "Ã", city-block 124A

Design Team:

Sergei Kiselyov, Vladimir Labutin, Alla Koleganova, Denitsa Petrova; engineers: OOO «Proektnaya masterskaya TREDIS»
The building site is located in the city-block 124A, which in fact is the end of South Butovo. Rather, the administrative boundaries of the area stretch further smoothly transforming into the borders of a giant cottage neighborhood. The retail and entertainment centre is a kind of outpost of commerce on the cross of urban and countryside, and is aimed at South Butovo residents, as well as the dwellers of numerous private cottages. In particular this fact explains the impressive spaces: almost 29,000 sq m for retail and entertainment facility and 19,000 sq m for parking area. The 6storey ground parking is adjusted to the complex and together they form a single volume - a wide box. Each parking storey is 3 m in height and floor, height of each of the main volume level is twice higher, so the two units are equal in height and have a single facade. Interior design is traditional. Around the triple-height passage and a circular atrium there are several pedestrian zones, all the shops are focused on them. Giant bay windows add a remarkable spatial intrigue to the shopping galleries. Outside these transparent 1-2 level height insertions serve as an extra advertising opportunity for the complex – they are huge enough to for foot-walkers or drivers to have a look inside. The most notable technique is the facades coloring. The basic material is the metal panels of galvanized steel, painted in a neutral linen shade, with bright inserts – lemon, yellow, orange and red "pixels" scattered around.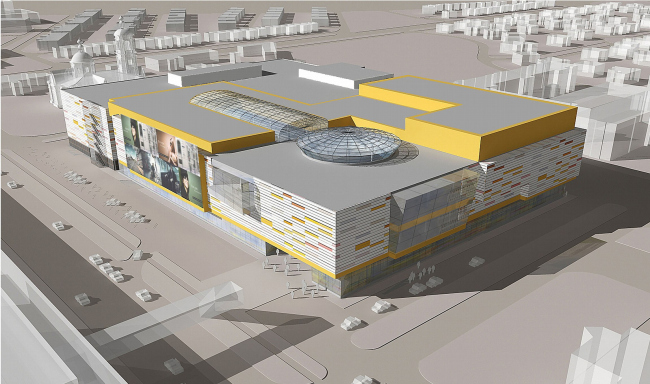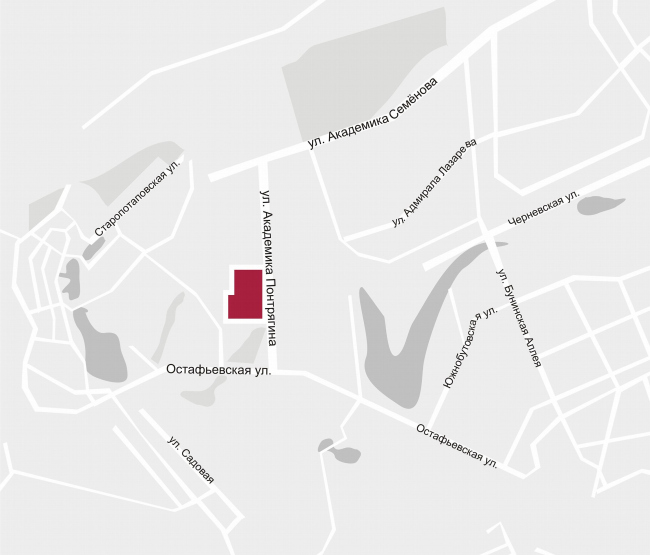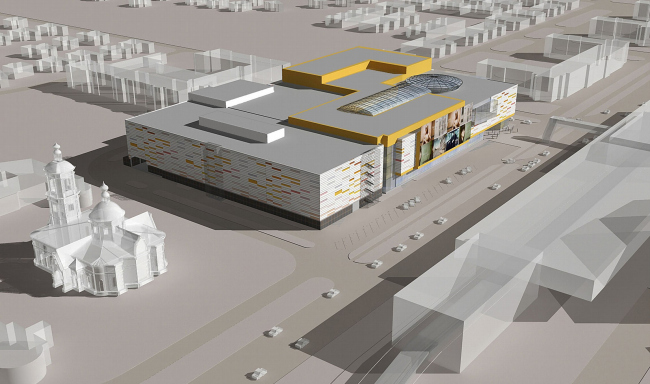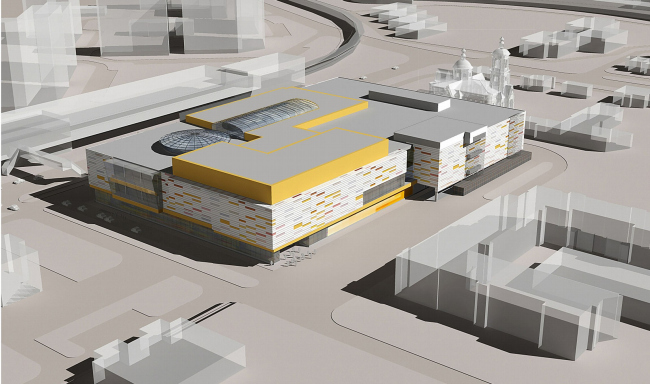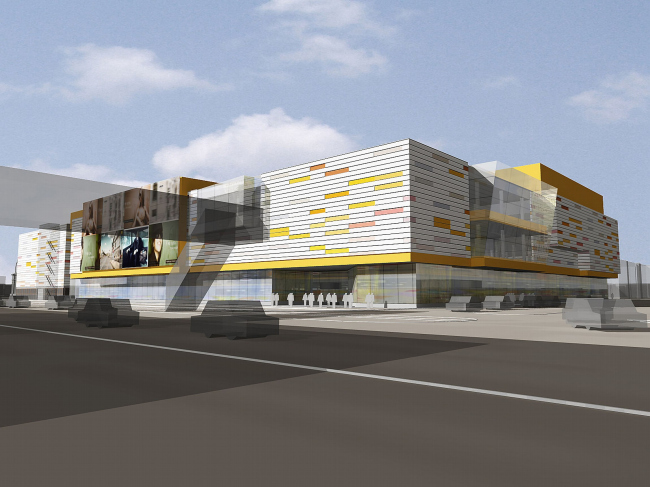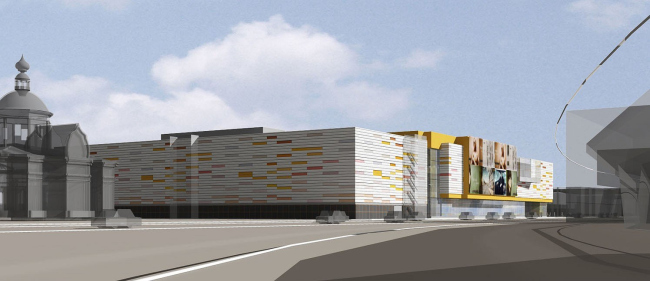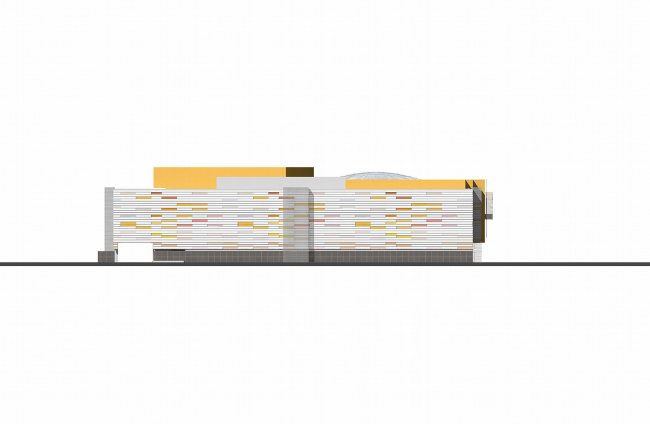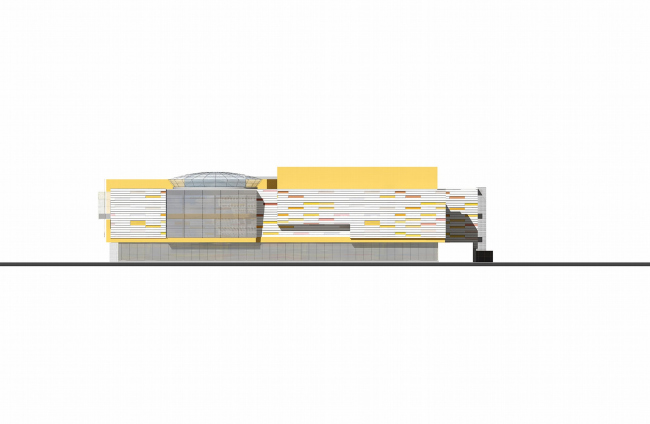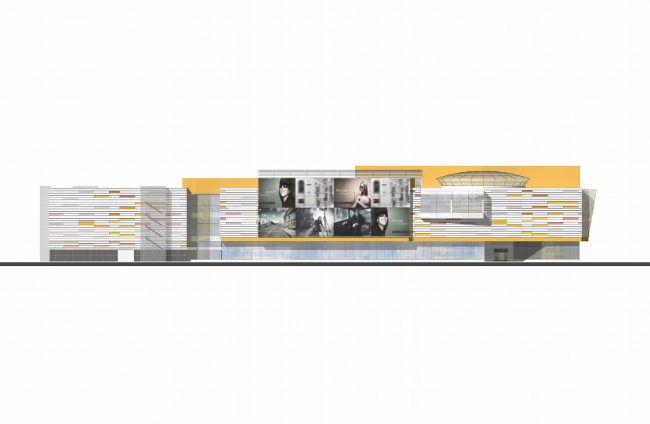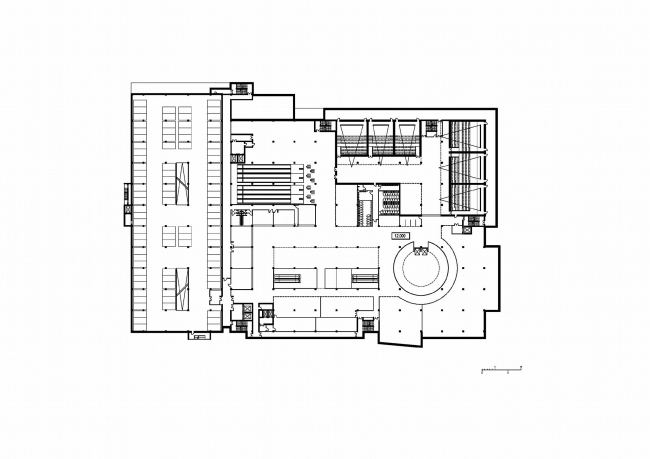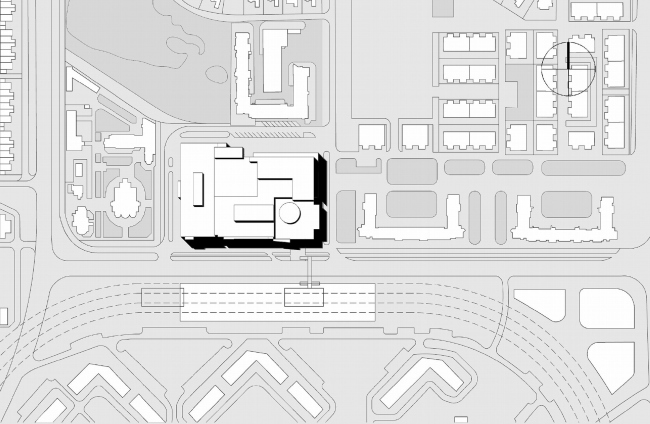 Most Recent Stories: