September 26, Singapore's Red Dot Design Museum played host to the prestigious Red Dot Award: Design Concept 2014. The prize-winning list includes two works by the Russian designer Arseny Leonovich. "Red Dots" gave honorable mention to KOSATKI project that was about the design of lights and the city benches Bench House. We spoke to Arseny about architects that are into design, about Italy, and about what things should be taught to today's students.






Benchhouse, 2013. Author: Arseny Leonovich © PANACOM Architects



Archi.ru:

- What is, in your opinion, the difference between the designer architects from the "pure" designers?

- Arseny Leonovich:
- An industrial designer solely handles his tasks in the format of his or her designer needs. He comes up with the technical specifications proceeding from the scale and magnitude of the model that he designs, be that a chair or a tea glass holder. The architect, by definition, when he is faced with a similar challenge, must handle his task in a broader manner, and, let's say, in a number of different formats... Because from the very start the architect is taught to sum up much more factors than the student of design is supposed to, who is meant to perform rather specific tasks of designing "chairs-tables-bottle-openers". And I am not saying that it's "bad", either. Possibly, out of a hundred designers that do nothing but design chairs, you will be able to pull out an architect or two. But something tells me that in the world's big-time design there have always been a lot of people with an architectural education or at least with an architectural vision.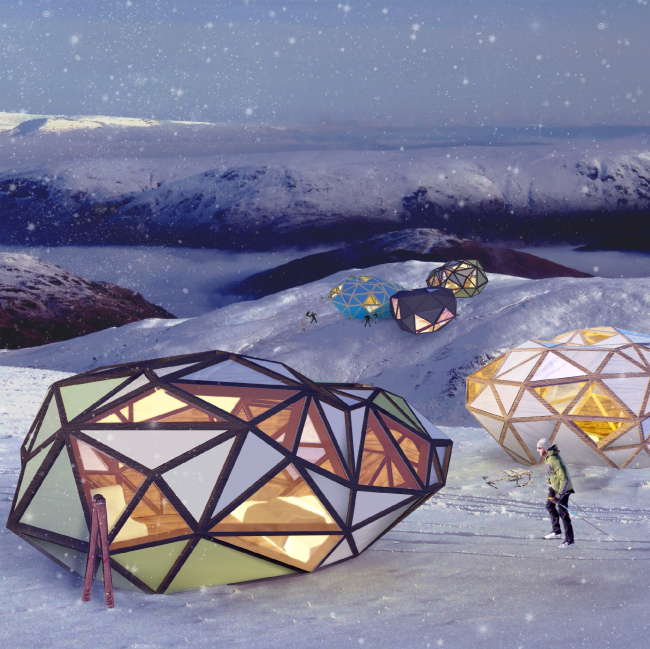 "Capsule" micro-house. Author: Arseny Leonovich © PANACOM Architects



- In this case, what would you say about the projects by your western colleagues, such as, for example, Piero Lisdini or Antonio Citterio that are architects just like you but that still do successful design projects?

- To me, they will always remain an example of a "designer" nation that has virtually no limits. The Italians were born into the cradle of architecture and design. When an Italian architect, while taking a break from creating some high-profile project, is doing some consumer goods design, it is as easy for him as having a cup of coffee. Generally, Italy has always been the origin of numerous architects. Suffice it to say that today there are several thousand students that graduate from the Turin Polytechnic Institute alone and a whole lot more if we take the whole Italy. Take good old Florence, for example. They will all become unemployed if each one of them claims to build a palazzo or a country house. And it was not by chance, as far as I remember, that still during WWII the Italian government and the lobby circles stipulated design as one of the key development vectors of the country's economy - so as the world and the European mind would clearly associate the very word "design" with Italy. And they really did it. I think you will agree that in comparison, say, to the German design, the Italian design is a lot more recognized notion, and the very word combination is steadier.

- So it seems that you attribute your recent victory in two nominations 'Red Dot Award: Design Concept 2014' with the "architectural" character your design outlook?

- Yes, possibly, they saw in my work the "architectural" vision of the design. Take KOSATKI, for example. On the one hand, this project shows a poetic and romantic image but, on the other hand, it is quite technology-friendly. As an object, this lamp is firmly connected with a double-height or a very tall room or hall. Meaning - this clear-cut image has a technical and functional casing to it. The same holds true for the benches BENCH HOUSE that are all about the idea of a country house. I think you will agree that while walking down the street we will be subconsciously attracted by this "house" - simply because it gives us some certain vision, some super idea, the image of a "house". And it is the first thing that people see, only noticing the bench later on.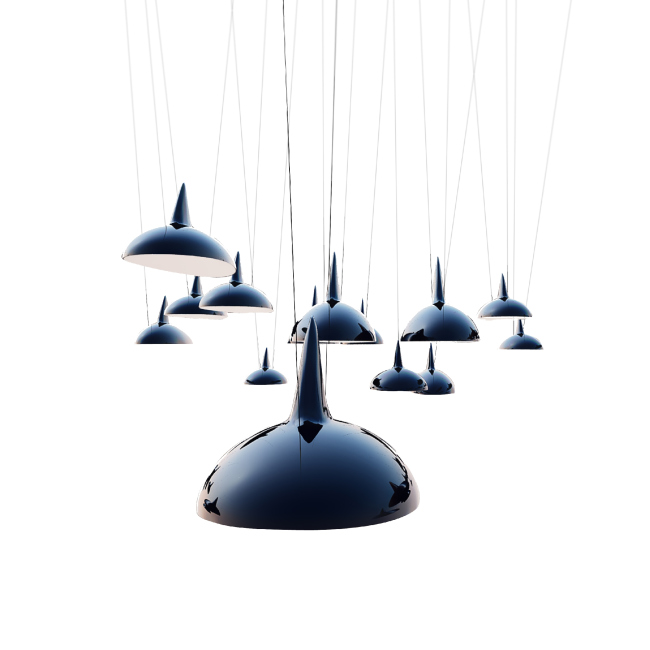 KOSATKI lights. Author: Arseny Leonovich © PANACOM Architects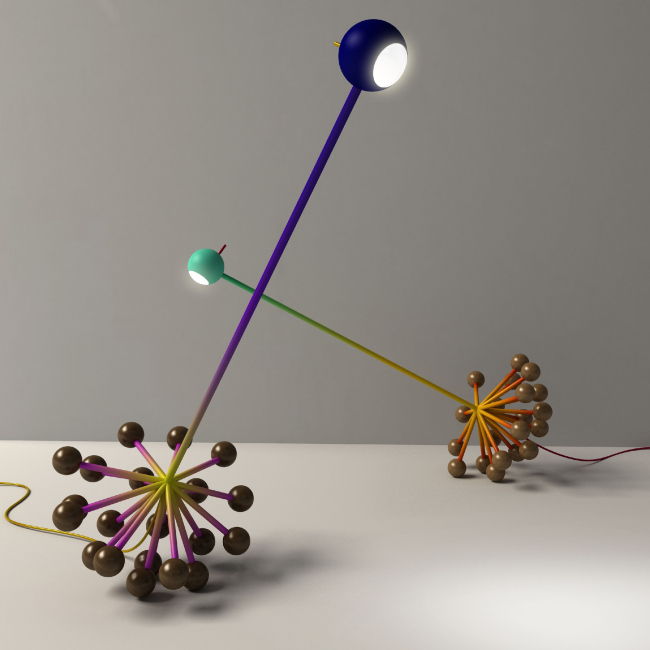 Rando table lamp. Author: Arseny Leonovich © PANACOM Architects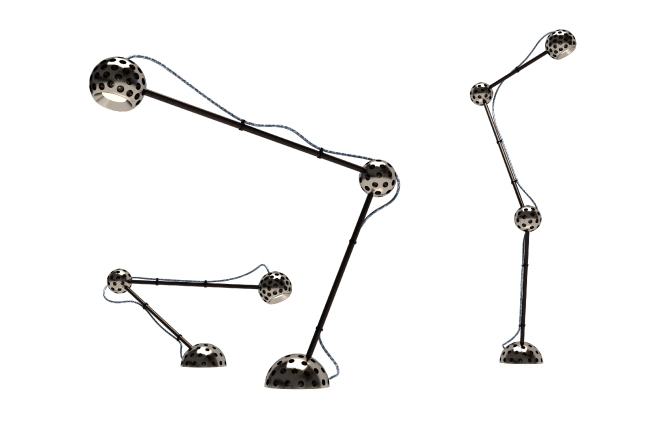 Dr.Carter table lamp. Author: Arseny Leonovich © PANACOM Architects




- What is the greatest challenge for you in industrial design?

- Probably, making the right guess of what the "call of time" must be today... Each challenge already has an answer to it at its very heart. This is why the students must be taught to unravel charades as much as possible. Because the answers are always there and the most beautiful and groundbreaking things are always on the surface, actually. How is our educational process organized? Here we go, guys, here are the technical specifications for you, here is the land plot, we want a seven-story house on it...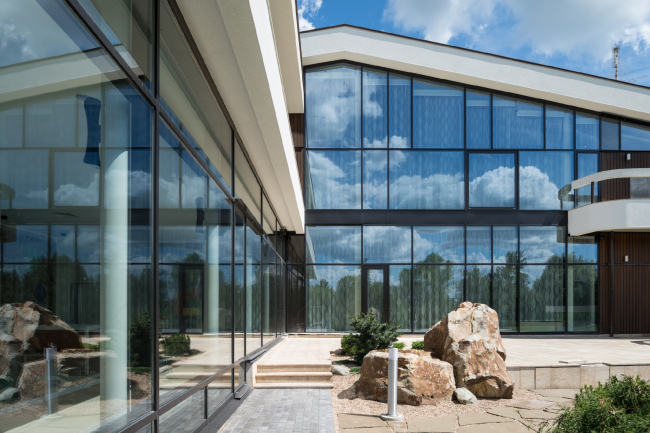 House in the settlement of Pozdnyakovo "Ivan Kuzmich Steamboat", project of 2006, implementation of 2012-2013. Author: Arseny Leonovich © PANACOM Architects



But there is also a different approach out there, when the architect comes and starts "listening" to the place, trying to understand just what this place is all about and how he can unobtrusively and gracefully implement his or her ideas here. Meaning - when the posing and solving of spacial and strictly material challenges is influenced by things that belong to a totally different category... The design work could also be measured by this tool: listen to the calls of times, carefully study the location, social needs, and the geometry of the land that you are working with.

Of course, today nobody will permit us to be solely guided by the philosophical or poetic considerations. There are up-to-date building materials, environmental approach, economy reasons, and the minimum possible budget to consider. The best project will be the one that, while still at the preliminary proposal stage, is encumbered with a large number of requirements and conditions. Take our last project of a private residential house in Germany, for example.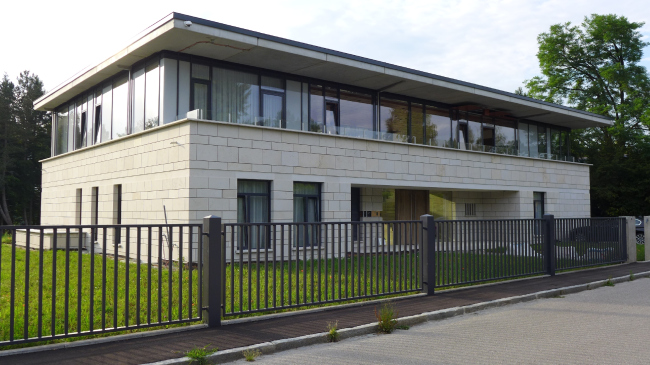 House in Grunwald, project of 2010, implementation of 2010-2014

. Author: Arseny Leonovich © PANACOM Architects



We were faced with a lot of challenges: we could not move anything a single inch. Still, however, within the limits of these "sliced empty spaces" we were able to do everything that was required of us: economically, efficiently, and with good taste.

In the field of design I value really high our collection of the work tables for Nayada company. What we did was we just violated every typological boundary you can think of: there used to be tables with four legs, and there used to be separate partitions, so we went ahead and cast away everything that we did not need. As my professors would say, all the new discoveries are made at the junction of the typologies, at the point where they bleed into each other. So it is not by chance that today a bench bleeds into an armchair, an armchair - into a table, a table - into a closet, and so on. Your working furniture flows into the furniture that you will use for taking a rest. Today these processes are ever brighter and more and more significant.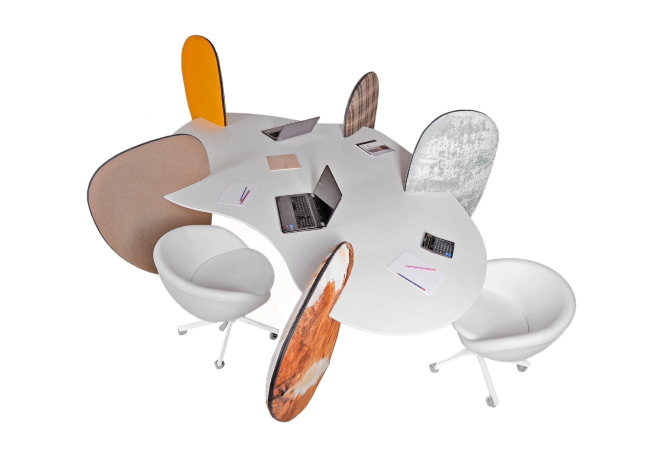 "Island" tables. Author: Arseny Leonovich © PANACOM Architects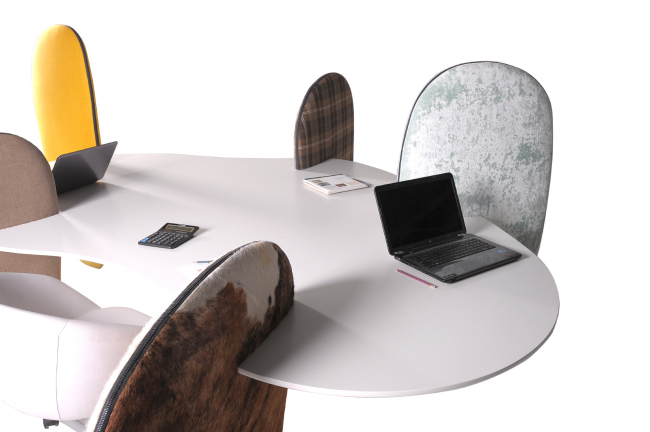 "Island" tables. Author: Arseny Leonovich © PANACOM Architects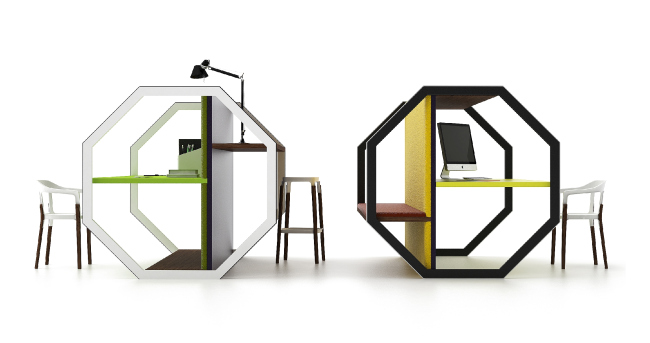 "COMBO 75" Tables for co-working , 2014. Author: Arseny Leonovich © PANACOM Architects
- Your designer work often win prizes at international and Russian contests. At a minimum, they make the short-lists. What does participating in such contests mean to you - is it about your vanity, your talent, or just your drive?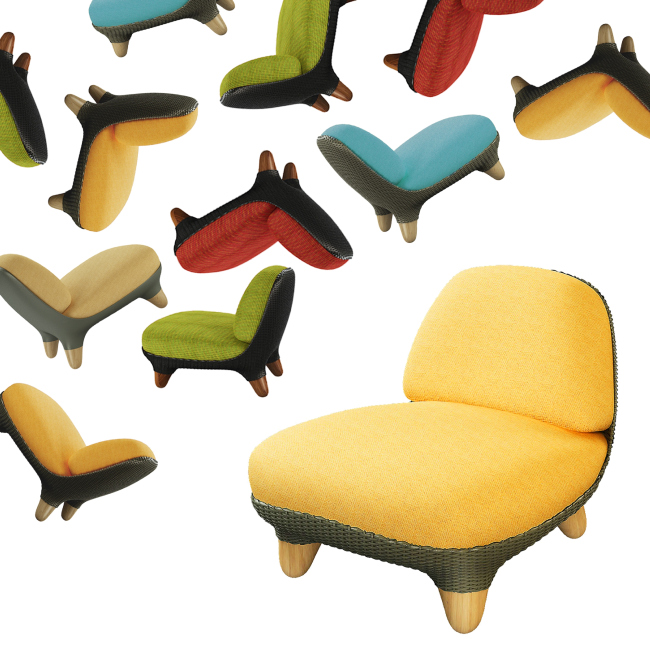 "

In-out" easy chairs

, 2012

. Author: Arseny Leonovich © PANACOM Architects



- I think that with time I really became a driven person, so now these designer contests are much of a sport for me. As a student, when I heard about participating in the contests and tenders, I thought that this was for some super people, and I was too young and inexperienced to do that. With experience, this fear grew into motivation and drive. Now I avidly spring at every such opportunity - I wish I had more time for that. But if we are to put the sport or charismatic motivation aside, any contest for me is all about discovering something new. For example, back in 2003 I got a task of designing a door handle in the design contest organized by the Italian company Valli&Valli.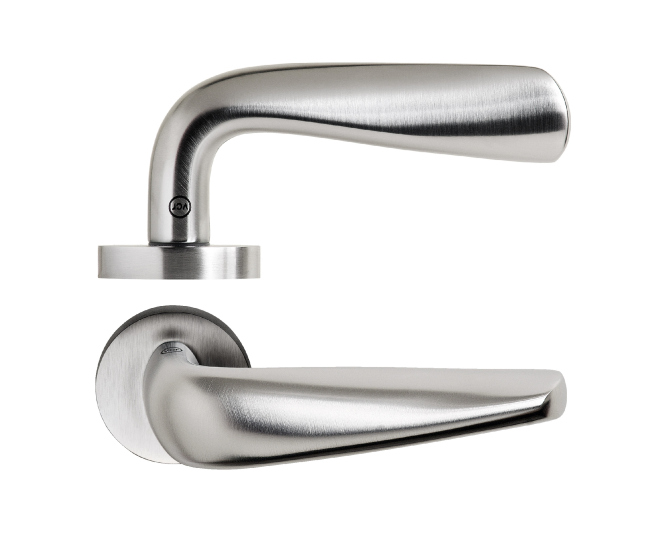 "Walkiria

" door handle

, 2004

. Author: Arseny Leonovich © PANACOM Architects



Had it not been for this, I would have lived on unaware of the fact that there is an opportunity of designing a door handle: this thing seemingly so clear, so routine, and so day-to-day but one that inscribed a lot of architects and designers into the context of the world fame. I really enjoy remembering this project. The very shape was found so many years ago, and now it has become popular and recognizable. Today there are lots of similar models out there...

- In the perfect world, what is your ideal of design, icon of style?

- Well, the first things that come to mind are the works by Aalto, Imzov, Jacobsen. Also, Ico Parisi, Carlo Mollino, Gio Ponti. Ponti's every work is high-profile. His modernism is deeply rooted in the centuries-old Italian culture. It's amazing how the simplification of shape, the "open" color - everything that is related in one way or another with the modernist tradition - is beautifully superimposed on the designer's drawing talent, his deep knowledge of history of arts... Each name on this list is a peculiar human icon to me, the quintessence of embodiment of designer genius.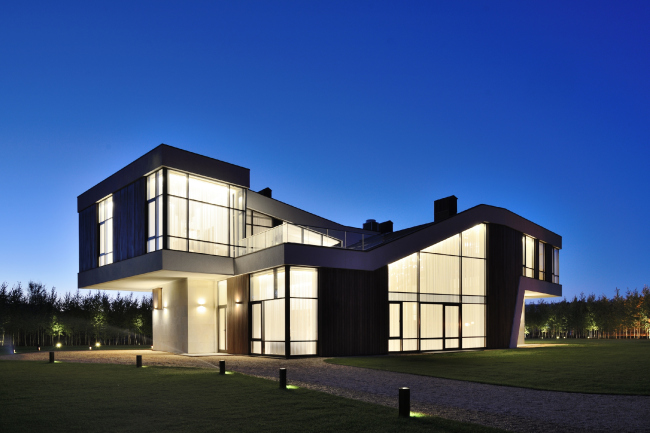 House in the settlement of Pozdnyakovo "Pithon", project of 2007, implementation of 2008-2013
. Author: Arseny Leonovich © PANACOM Architects