Interview with the leader of "Vissarionov Studio"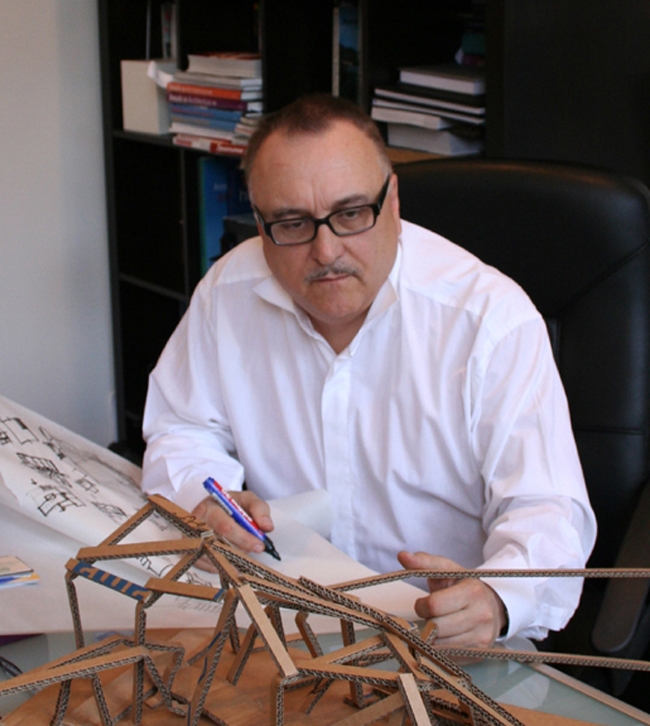 Yuri Vissarionov. Photo courtesy by Vissarionov Studio
Archi.ru:
- Yury, tell us, what changes did your studio make in the post-crisis years?
Yury Vissarionov:
- Before the crisis, we, just as most of Russian architectural companies, were feeding the giant construction machine, trying to come up with hyper-ideas, and developing huge projects worth of thousands square meters. Now it is common to be skeptical about those days, and that period of time is often referred to as the "bubble epoch". But - lucky is the architect that chanced to work in those days. An architect is the prophet of the future, somebody who dreams of creating the perfect living space, somebody who makes futurist forecasts, and, ultimately, comes up with the development scenarios for the whole city or even for the whole nation. Being quite the artist, I have always thought about the future - this is why that time was a happy time for me. True, the "bubble epoch" did not let us implement all of our plans and ideas but it sure gave us an opportunity to peek into the future.
The way I see it, architecture per se is not a science and not even an art but rather a philosophy, a way of thinking. This is why our company always kept up with the pace of the up-to-date architectural life. Up until 2008, in great demand were the daring ideas, on a huge developer scale. Now that the era of common silence has set in, we are also OK with keeping silent just like everybody else. I am totally OK with it and I am taking it for what it's worth. The plus of the situation consists in the fact that today all the projects are already in the implementation phase, and nobody will be making any orders just out of the blue. Still, there always remains the question just how well they will be implemented.
- A few years ago you were very much into such architectural genre as biomorphism. Have you stylistic preferences changed since then?
- In my opinion, a true artist cannot really be comfortable expressing himself in but one genre. Besides, a lot of architects choose their style and hone their techniques trying to achieve perfection. I, on the other hand, refer myself to a different crowd - to people that can fall for different ideas and that try to express themselves in various genres.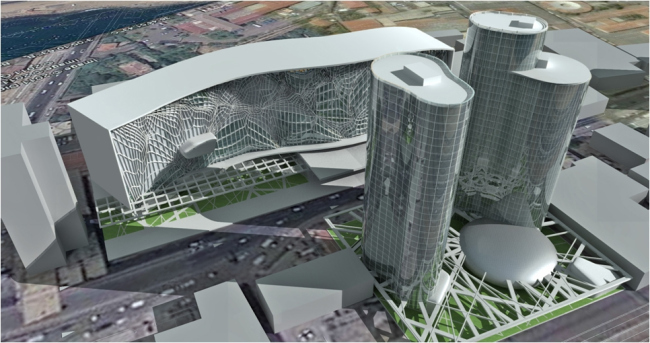 Public center in Algeria © Vissarionov Studio
- What about the common opinion that every architectural studio must have a trademark style of its very own, some unique creative method?
- I agree with that. What is more, I am positive that our studio does have such a style. It's just that my idea of the creative method is a little different from what is considered to be a norm. I will repeat myself here - the architect must be not only an artist but a philosopher as well. You simply cannot build something really valuable if you do not do some thinking at that. We are always after meaningful solutions, ones that are based on some philosophic paradigm. Besides it is really important that you work with ease, that you love your profession and the people for whom you build. It's not the style, it's the aura of your creation and its positive energy that really matters.
- How do you, as an artist, deal with managing a large architectural company?
- Management is the most difficult art, and a huge responsibility, too. I have to "feel" the developer, I have to be in the loop of what is "trendy" today, staying true at the same time to myself and my designing tradition. At times I just have to work on the brink of conformism. The important thing here is that you work with somebody else's money. The most difficult challenge for me is working with the federal structures. Standing your ground is sometimes impossible. For one, while working with Central Bank, we were confronted with the issue that our customer let a Yugoslav company distort our original concept. This is a health resort in Sochi, an Olympian project. We intentionally endowed it with a "Sochi" character with a southern twist to it, based on the once-popular "Stalin" style. Come to think of it, nothing has beaten the Stalin-era health resorts in Sochi so far. However, our project was drastically altered, the intended irony disappeared, and the image concept was ruined.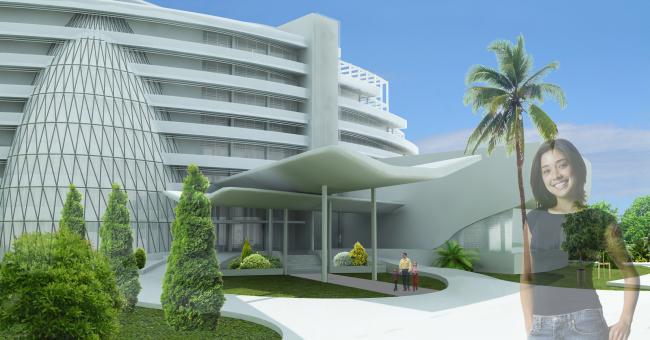 Sochi, "Yuzhny" Health Resort © Vissarionov Studio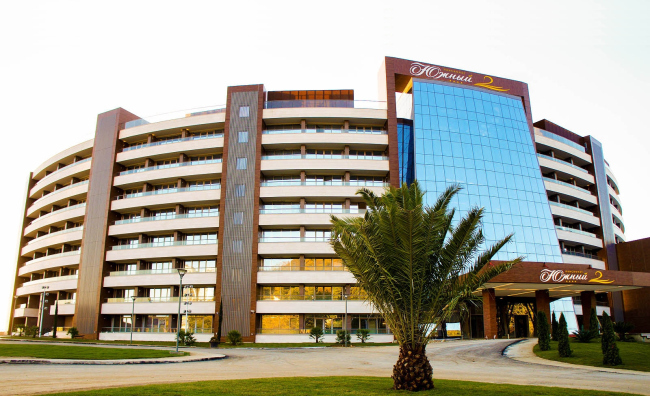 Sochi, "Yuzhny" Health Resort © Vissarionov Studio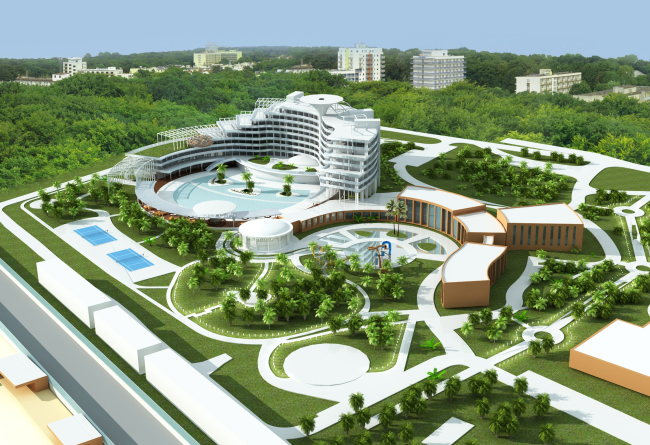 Sochi, "Yuzhny" Health Resort © Vissarionov Studio
- But you did have projects that you were able to implement from beginning to end without any crucial corrections from the customers, didn't you?
- The project that I am 100% satisfied with is a small house in Turkey that we built for a private customer. He still comes to visit with us now and then and says thank you for it. I really like this house made in the biomorphic style and looking like no other house does. Today I consider this house the symbol of our studio.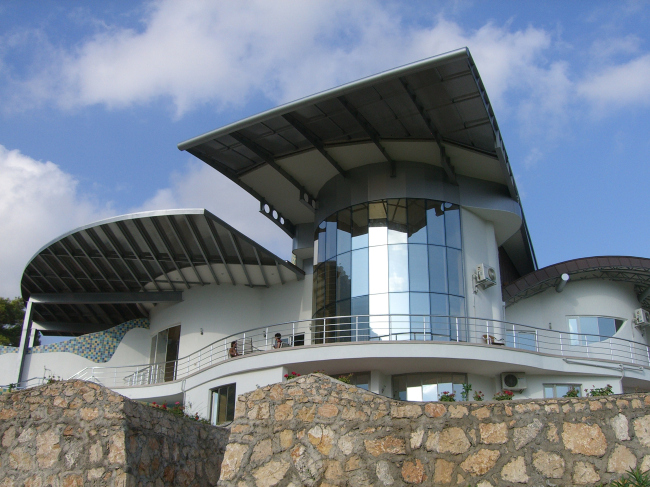 Private villa in Turkey © Vissarionov Studio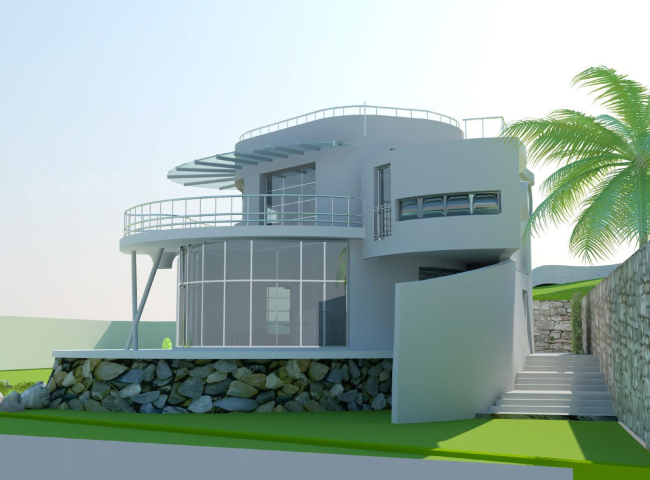 Private villa in Turkey © Vissarionov Studio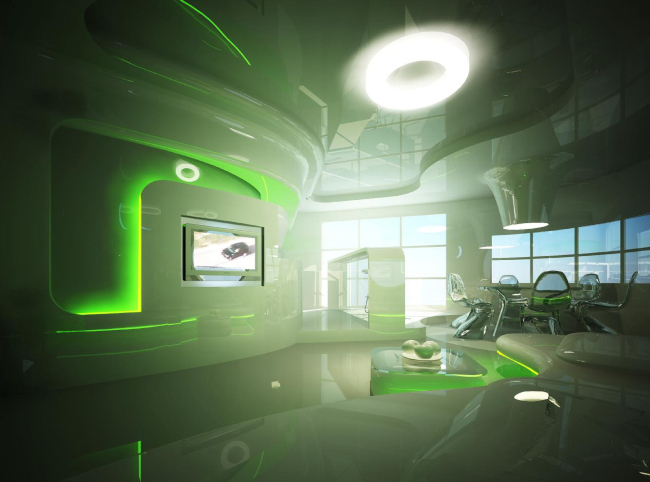 Private villa in Turkey - outbuilding © Vissarionov Studio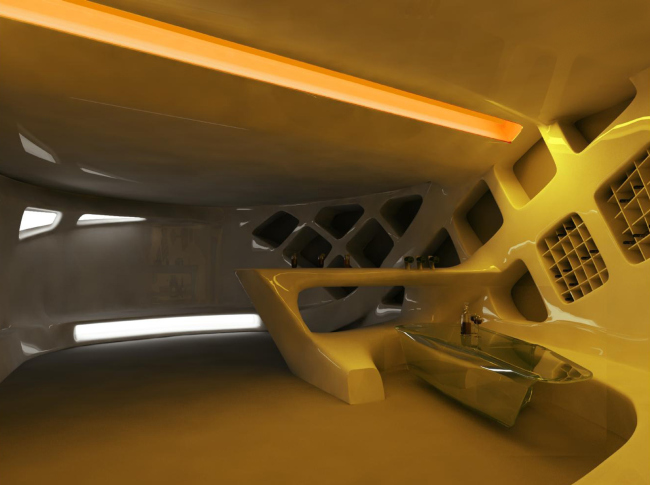 Private villa in Turkey - outbuilding © Vissarionov Studio
- Could you share about the interesting projects that are now there on your desktop in your studio?
- We are predominantly busy with designing residential houses. There are large residential buildings in Saint Petersburg and in Moscow area. We also continue active work in Sochi. The geography of our projects is very wide indeed - from the north to south all across the nation. Presently, we, regretfully, almost do not work in Moscow. The competition system is gradually ousting from Moscow many architectural bureaus. Of course, if we chance upon an opportunity to take part in a tender, we will readily do that. But so far we are in a situation that forces us to work outside of the nation's capital.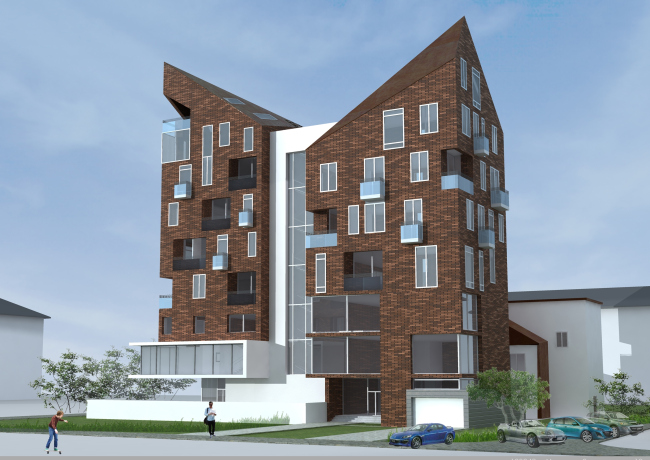 Club building in Archangelsk © Vissarionov Srtudio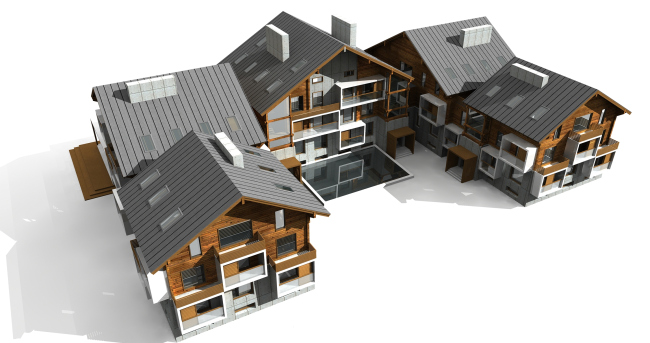 Ski station in Sochi © Vissarionov Studio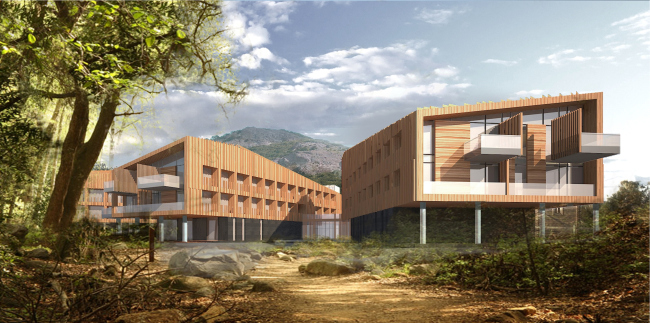 Sport school in Sochi © Vissarionov Studio
Recently, we have been very much into designing landscape objects. Right now more and more people ask themselves a question just how they should live. The way of living is not limited to the house construction - it includes the issues of human existence in the city environment and in the social aspect as well. This branch is still underdeveloped, really. It would be interesting to try to breathe a new life into the cities and settlements standing derelict all across this country. Russia is a huge country and it badly needs landscaping - everywhere. I would also like to try my hand at landscape and parking design or start exploring the children's theme that is also far away from the architectural thought. And, of course, work in Moscow. Working in this city is a challenge because this city needs to be handled with care. But you need to love Moscow in you, not yourself in Moscow.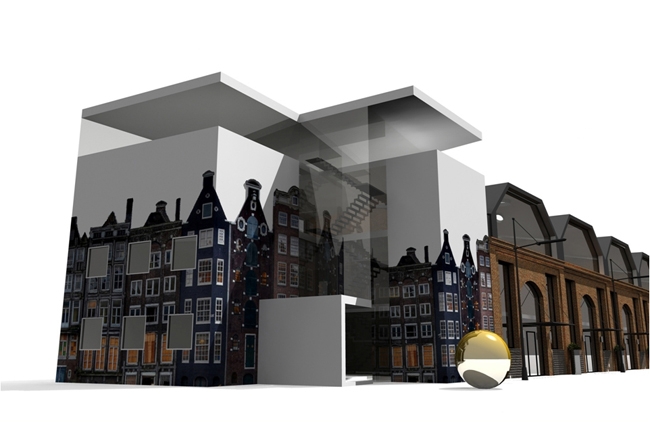 Reconstruction of an industrial park in Moscow © Vissarionov Studio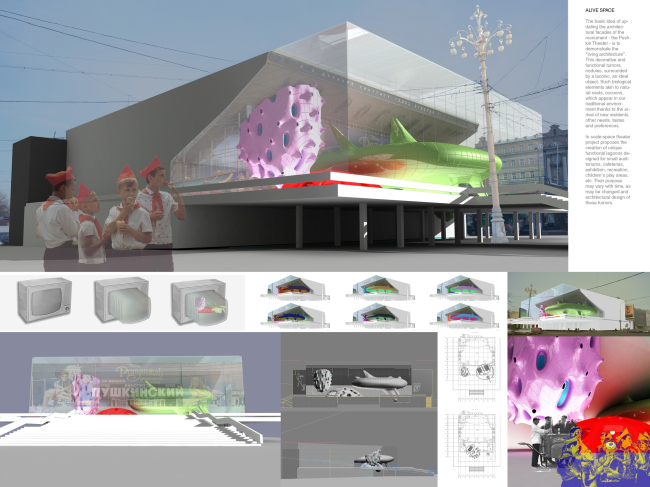 Contest project of reconstructing "Pushkinsky" Movie Theater © Vissarionov Studio