12.02.2010
Mission "Luxe"
contemporary architecture
Reconstruction of "Tsentralnaya" hotel is one of Moscow projects fated to raise heated debates. Defenders of historical objects call it just "destruction of the monument", but the officials name it "restoration and development". Pavel Andreev, the architect and author of the project takes a philosophical approach to such opposition of terminology, saying that monuments will always be reconstructed and the story of "Central" just proves it.
Information:
Architect:

Firm:

Paul Andreev

Object:

"Tsentralny" hotel complex

Address:

Russia. Moscow Tverskaya str., vl. 10, constructions 1,2,3,4

Design Team:

Project: Mosproekt-2 in the name of. M.V. Posohina. Studio ¹14. Andreev P.J. – head of the group of authors, Pavlov S.G. – the architect, with participation of Zagorkov A.A., Krutov D.A., Sergeeva V.A., Slinchenko O.A., Petrova G.A., Tereshko O.V. Interior design advisors: «United Designers»
It is very hard to upgrade a hotel rank from two to five stars ("Tsentralnaya" was the last two-star hotel within the "Kamer-Kollezhsky" val). What price strong requirements to have parking-lot, spa-complex and a congress-hall! In other words, surgical measures are essential, like anesthesia, ectomy and following transplantation. As expected, the major changes will not touch facades and interiors of the historic building (they will be saved and renewed), but the internal layout of the buildings located on the site. All the spaces will be rebuilt, except interiors of the famous bakery and coffee shop, as well as the "Gothic" lobby on the second floor. Implantation of the new parts, such as fitness and spa club with a swimming pool, and a congress will be accomplished through developing of the inner yard spaces, demolishing of the old buildings. In fact, they will be turned into an internal cylindrical atrium around which there will be grouped all the functional ground spaces. Now there are two draft variants for its inner facades – traditional (walls and windows) and modern, which contrasts with the exterior designs and obviously is drawn to high-tech.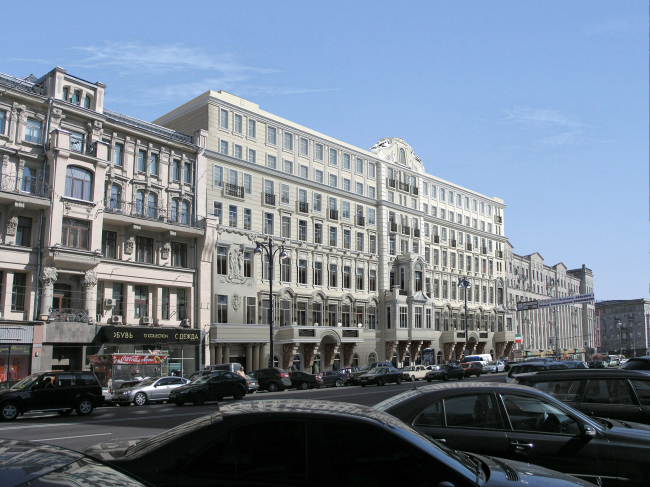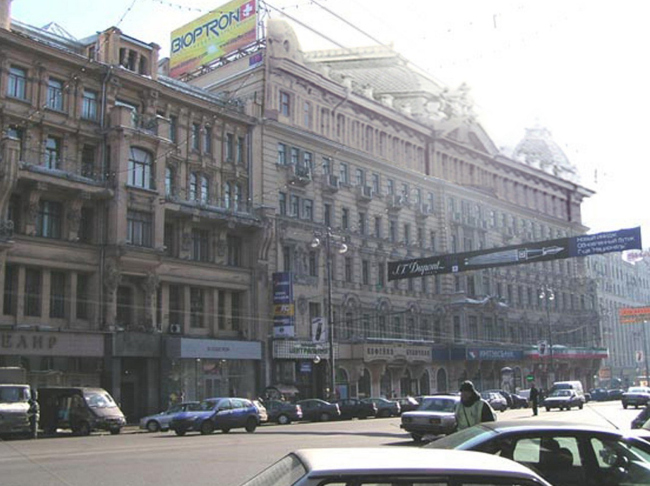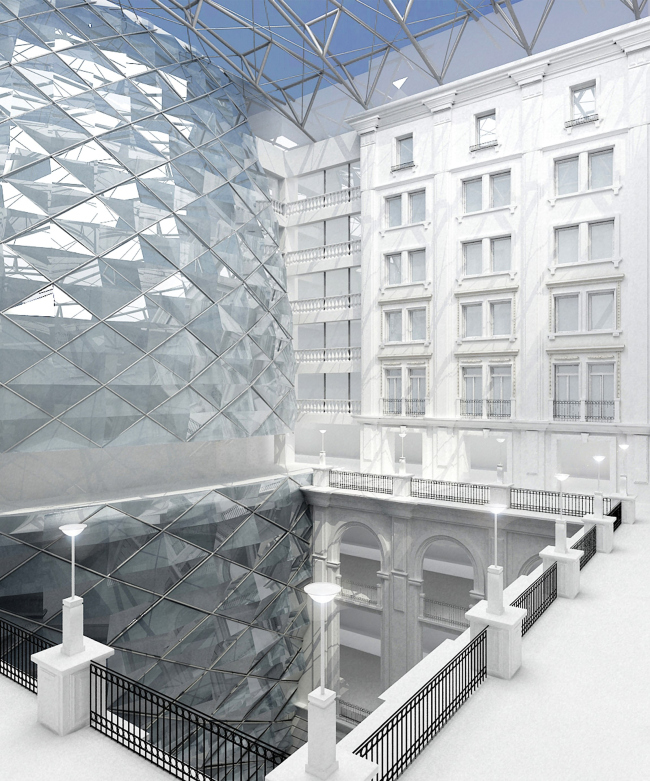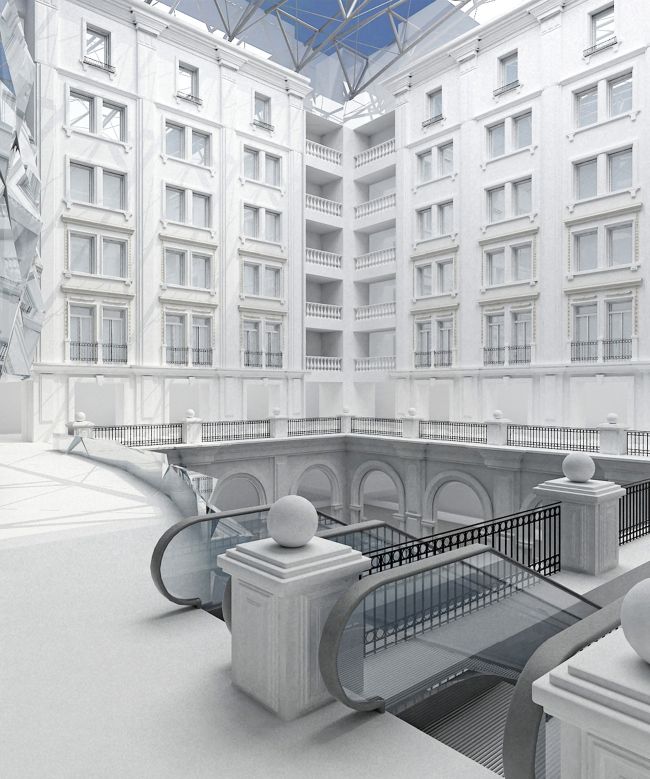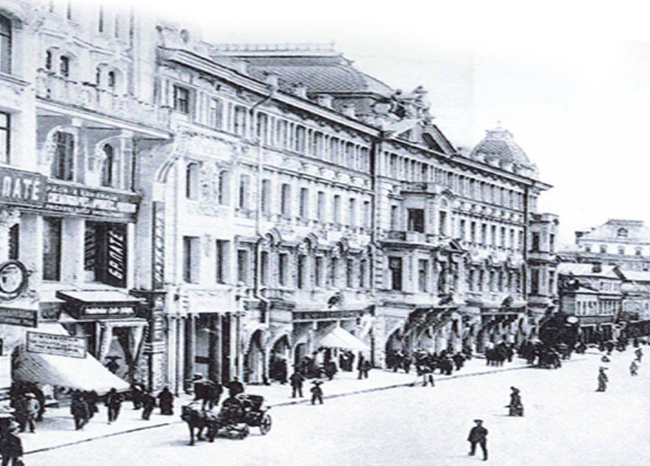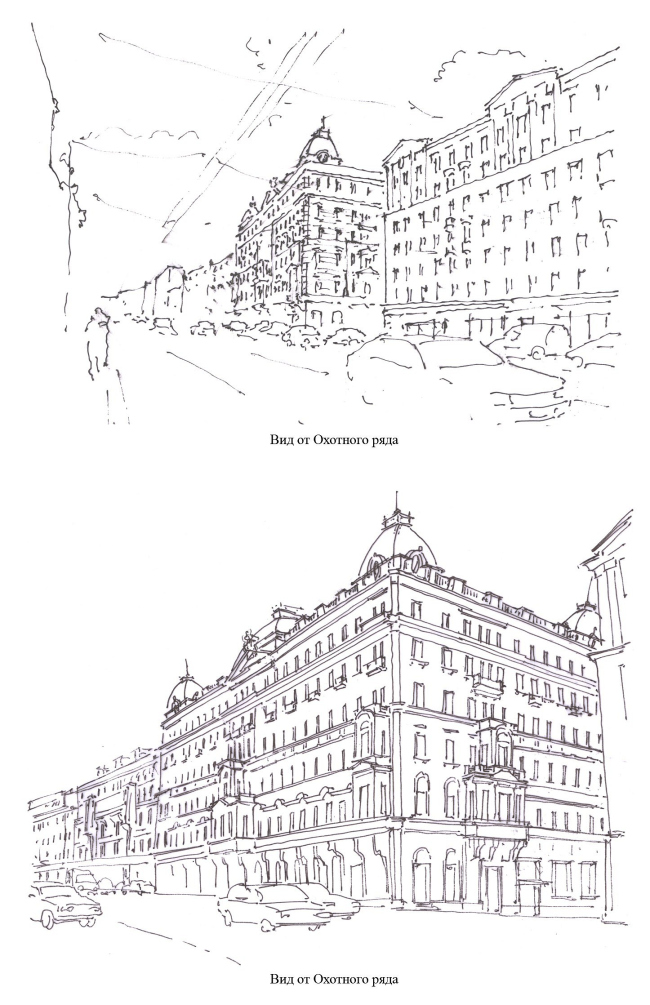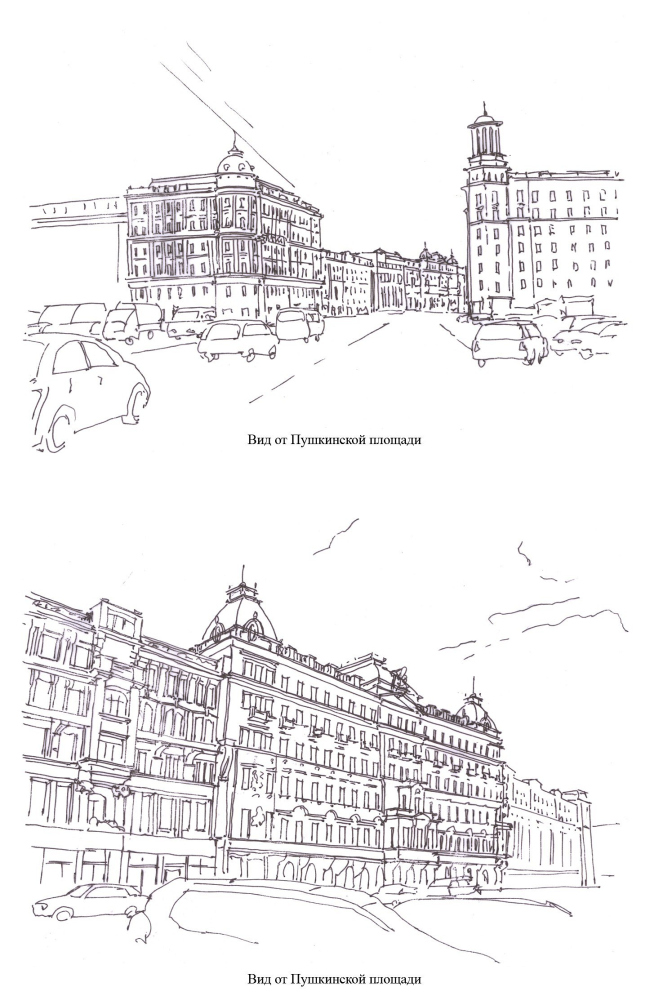 Most Recent Stories: