Paul Andreev
information:
address:
Moscow, 2d Brestskaya street, 6
phone: +7 (495)251-5341
phone/fax: +7 (495)251-8102
e-mail: m-14@mail.ru
About Firm:
The head of the studio is Pavel Andreev
Chief project architects:
Sergej Pavlov
Irina Rimashevskaja
Sergej Vorob'ev
Aleksandr Maslov
Igor Kalina
Anna Blazhevich
Sergej Bosin
Andrej Pahomov
Buildings and Projects:
Buildings and Projects Shown: 11
Rank all Buildings and Projects / Paul Andreev (15):
Archi.ru Texts: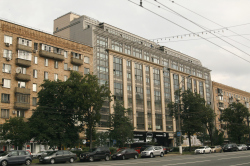 07.03.2012
Moscow's "Pavel Andreev Architectural Studio" has finished the reconstruction of "Promstroiproekt Institute" building on Komsomolsky Avenue.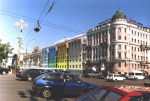 13.09.2011
Designing the façade of the hotel on the Strastnoy Boulevard, right next to Pushkin monument, Pavel Andreev lay before his clients a whole set of solutions: from laconic colorful minimalism and "Stalin Empire" style to moderate variations of modern and postmodern.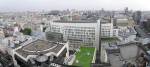 01.08.2011
"Nordeo" company is building a new office construction between Kostyansky and Ulansky lanes. It is designed by creative team led by Paul Andreev. Their client is "Lukoil". The complex will complete development of their headquarter block on Sretensky boulevard.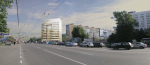 21.12.2010
At the cross of Sevastopolsky and Nahimovsky avenue there has been constructed a social and business center designed by the architect's Pavel Andreev. Its curved glass facade resembles a sail filled with wind and floating along the broad highways.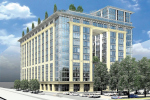 15.12.2010
Nowadays the office complex on Valovaya street is known mostly as a longstanding unfinished construction project, more than half of which is covered with billboards and banners. But the author of the project author architect Pavel Andreev still hopes the building will be finally finished and become a part of front development of the Garden Ring.