21.06.2011
Town within town
contemporary architecture
ADM architectural bureau succeeded in improving the project of a giant Moscow house. They made its living environment more comfortable with the help of inner courtyards, cut directly into the building. Well, the architects joined the Moscow reality of large apartment buildings with the ideals of new urbanism.
Information:
Architect:

Firm:

ADM

Address:

Russia. Moscow Staroalekseevskaya str., vl.5

Design Team:

Andrey Romanov, Ekaterina Kuznetsova. Constructive section: OOO "MB-Project", Engineering section: OOO "Metropolis"
The ADM project of the house on Staroalekseevskaya Str., 5 totally meets the stated principles. The object has a complicated history as it often happens in Moscow. OAO "Gazprombank" and OOO "Height" purchased a relatively small site for which they already had an urban planning conclusion. The draft design considerably exceeded capacity of the site: in order to increase "capacity" of the future building it was stretched up to incredible 24 meters. In the result the apartments are large and stretched with faint daylight. So the owners hired ADM studio to improve quality of the area retaining the number of floors and total meterage. The architects retained the building thickness and even increased it a little, then "cut" giant niches through the stretched angle façade to illuminate interior spaces. They are located chequerwise on the both sides so almost each apartment has windows opening to a niche. Paradoxically, the extra daylight is not the most important function of these niches. "Obviously, people feel more comfortable in a low-rise building than in a high-rise one. Trees, a small courtyard, walking people – everything is close and of usual sizes. But there people who also prefer spectacular urban landscapes views. – says Andrei Romanov, the head of the ADM studio – So we tried to bring together these preferences". Each 4 storey niche is turned into comfortable patios with green trees protected by glass screens from wind, rain and snow. They are fine for rest, for meeting guests and neighbours, you can leave your baby buggy there or let your children play there – they will be around and safe. Mostly, kitchen windows and lift lobbies have view to those niches. Other windows mostly open to surrounding industrial landscapes.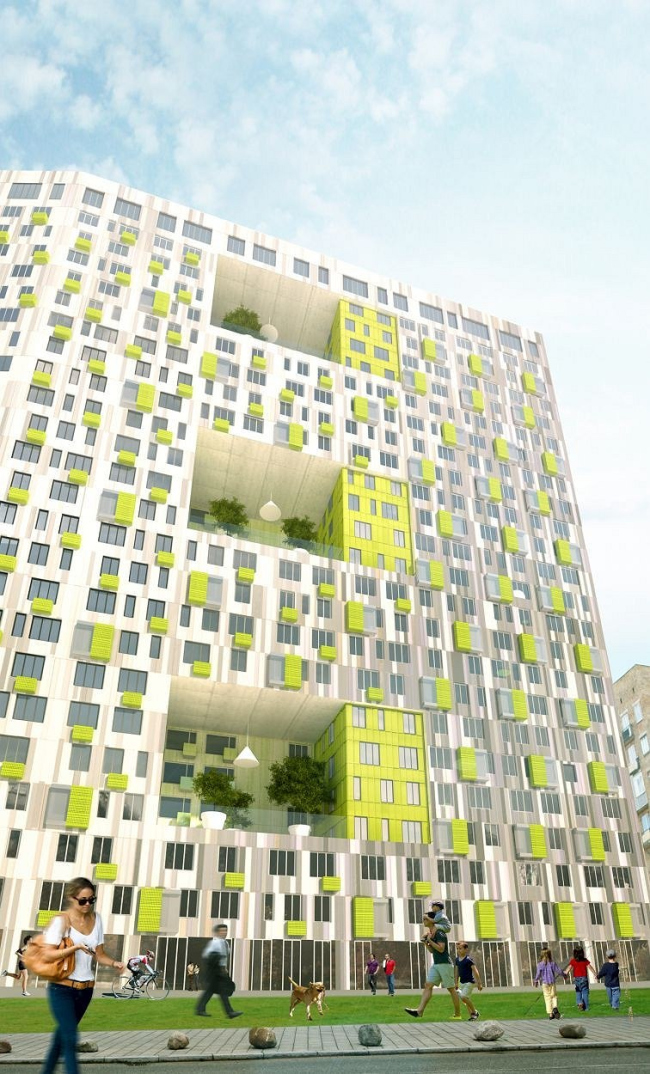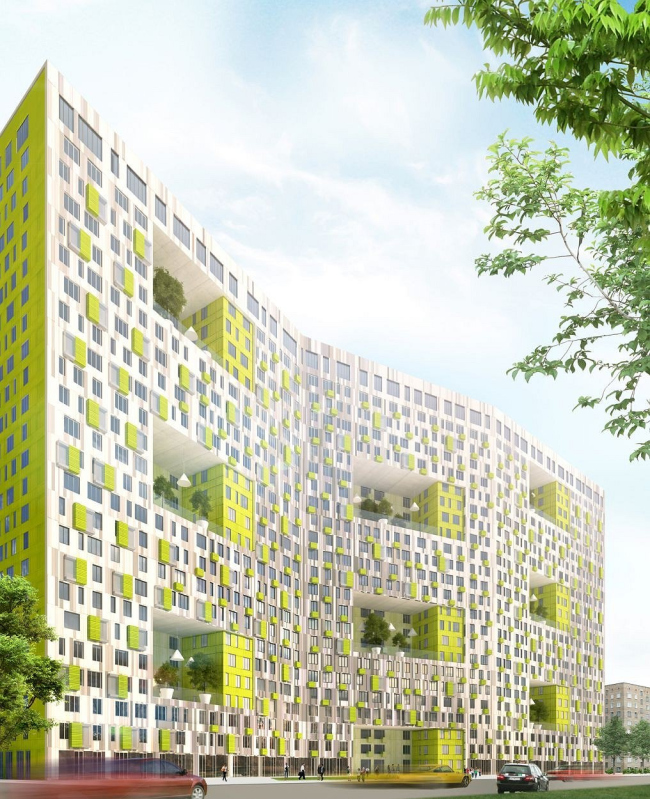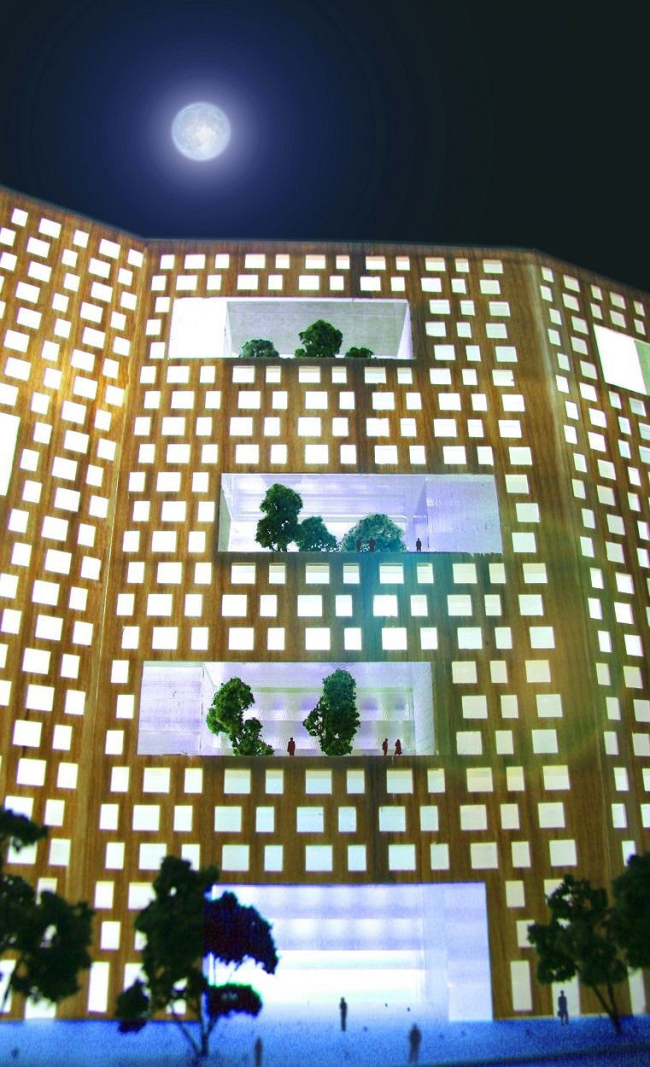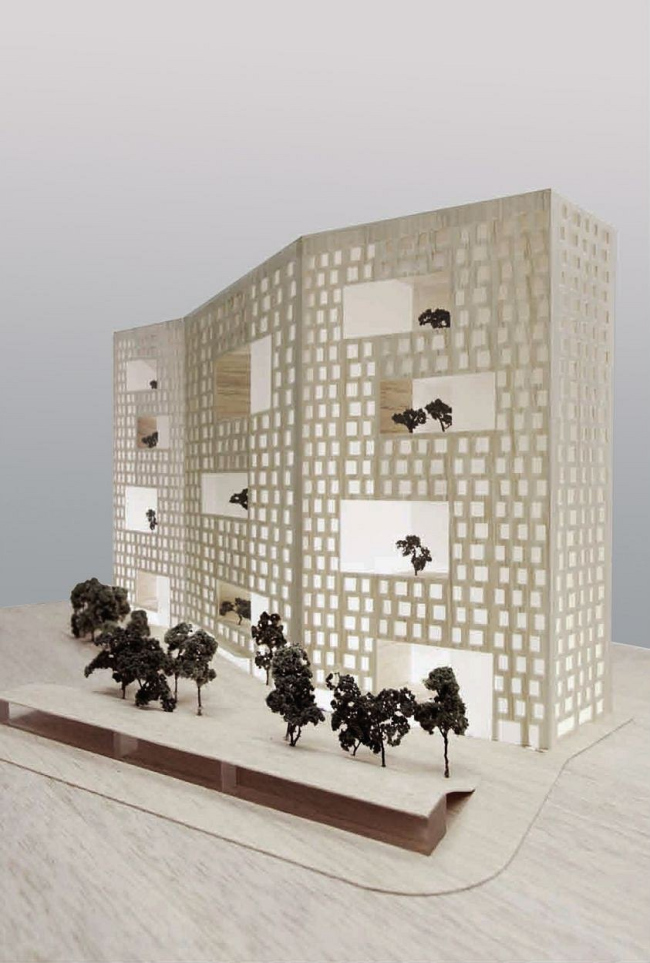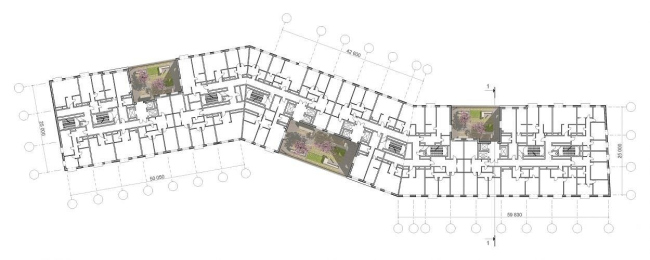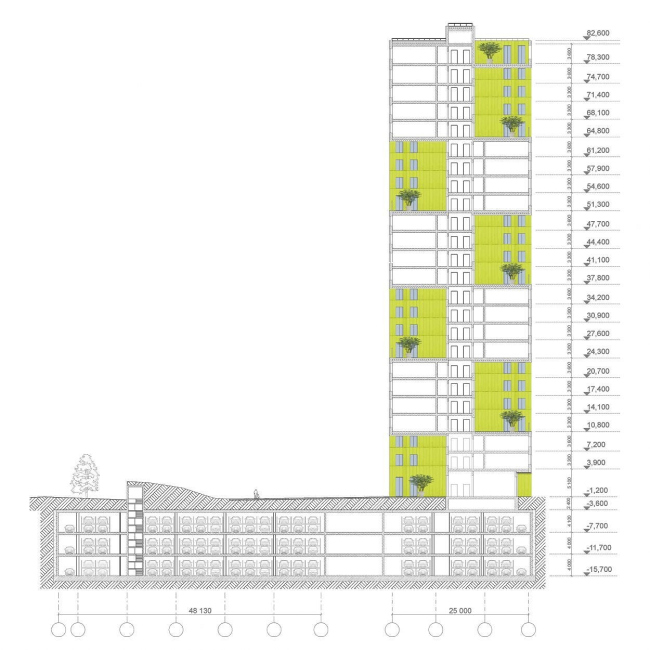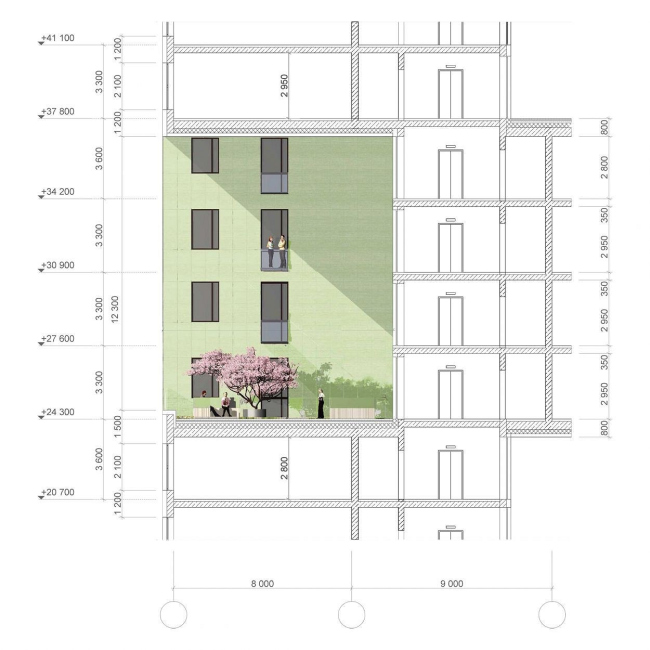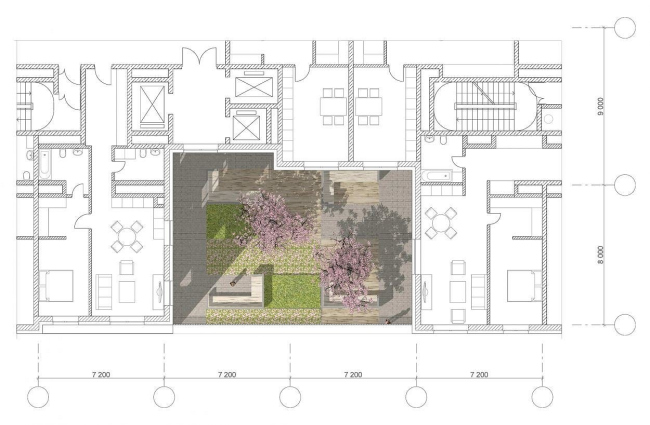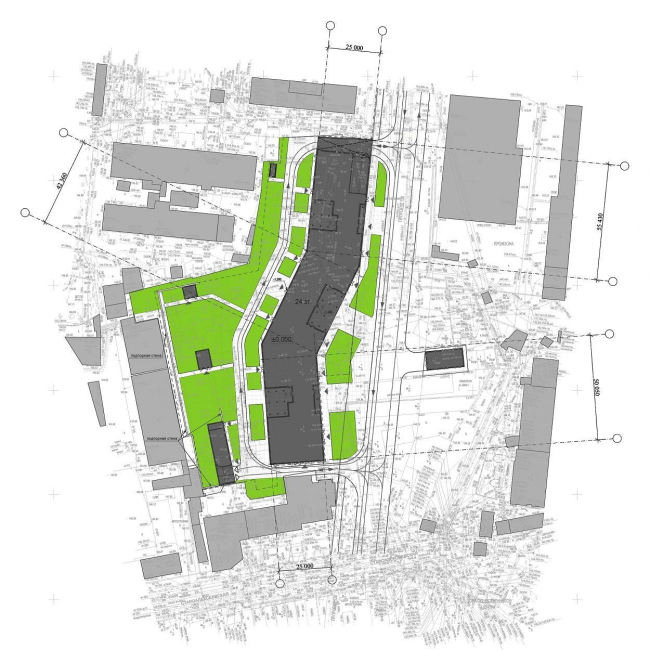 Most Recent Stories: