ADM
information:
address:
127055, Moscow,
Soustchevskaya street, 27, bld. 2
phone:
+7(495) 665-03-71,
+7(495) 665-03-72,
+7(495) 665-03-73,
e-mail: adm@adm-arch.ru
Buildings and Projects:
Buildings and Projects Shown: 11
Rank all Buildings and Projects / ADM (17):
Archi.ru Texts: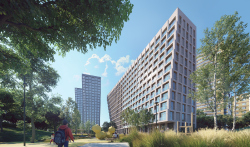 06.04.2021
The grand-scale housing complex AFI PARK Vorontsovsky in Moscow's southwest consists of four towers, a "slab" house, and a kindergarten building. Interestingly, the plastique of the residential buildings is quite active – they seem to be growing before your eyes, responding to the natural context, and first of all opening the views of the nearby park. As for the kindergarten building, it is cute and lyrical, like a little sugar house.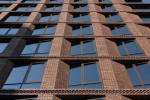 24.03.2021
The area of Novoslobodskaya has received Maison Rouge – an apartment complex designed by ADM, which continues the wave of renovation, started by the Atmosphere business center, from the side of the Palikha Street.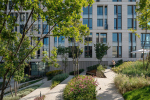 19.03.2021
The housing complex Renome consists of two buildings: a modern stone house and a red-brick factory building of the end of the XIX century, reconstructed by measurements and original drafts. The two buildings are connected by an "inclined" yard – a rare, by Moscow standards, version of geoplastics that smoothly ascends to the roof of the stores lined up along a pedestrian street.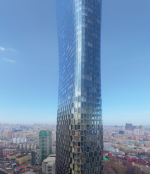 11.03.2021
The second phase of the Filicity housing complex, designed by ADM architects, is based on the contrast between a 57-story skyscraper 200 meters high and an 11-story brick house. The high-rise building sets a futuristic vector in Moscow housing architecture.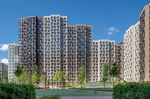 26.01.2021
The housing quarter "1147" is located at the border between the old "Stalin" district in the north and the actively developing territories in the south. Its image responds to a difficult task: the compound brick facades of the neighboring sections are different, their height varying from 9 to 22 floors, and, if we are look from the street, it seems as though the front of the city development, consisting from long narrow elements, is forming some sophisticated array at this very moment in front of our eyes.