09.04.2010
Pearl of Drava
contemporary architecture
In Slovenian city of Maribor there is ended an international open competition on three objects at a time - the embankment of the Drava river, pedestrian bridge and an art gallery new building. More than 400 architects participated in the contest, each could present one or more projects. Vladimir Bindeman's studio "Arhitekturium" considered most interesting the chance to work on appearance of an art gallery and the cultural and exhibition center was interpreted as a giant elliptical, carefully inserted in the newly created district.
Information:
Architect:

Firm:

Arhitekturium

Address:

Slovenia. Maribor

Design Team:

Liprandi D.D., Bindeman V.N., Staune E.S., Semenov U.G. with participation of Zinukova O.P.
The gallery was given an entire city-block in the centre of Maribor, bordering with Ribiška, Koroška Cesta, Pristaniška streets and the Drava embankment. The technical inquiry required an 8,000 sq m exhibition centre in the middle of the composition surrounded by a children's museum, art studios, a modern architecture centre, open public zones and an underground parking lot. Vladimir Bindeman's team divided diagonally the block and along the imaginary straight line connecting the cross of Ribiška, Koroška Cesta streets and cross of Pristaniška and Vojašniška streets, placed the main exhibition space. It is enclosed into a transparent spherical volume, a kind of "airship" surrounded by additional rooms. These spaces are grouped into two constructions facing the streets with traditional rectangular volumes, but the spheroid with soft curves, on the plan resembling hands carefully holding the fragile substance. "Arms" are connected with the exhibition territory by passages on different storeys, so all the complex rooms are connected via this central transparent core. The right "arm" roof is a giant pedestrian ramp, whereas the left building has a flat roof with devices collect rainwater and solar panels accumulating energy for the building needs. For spheroid facades the architects suggested special matte coating of energy-saving dimmable glass, which would protect the art from too intense sunlight. The main complex facade is unfolded to the Drava embankment and the historic city center. "Hands" holding the spheroid, open up inviting visitors and tourist strolling along the promenade pass to the inner area of the Museum or go up the open stairs to the top exhibition floor and enjoy the beautiful views on the height of 29 meters. On the opposite to the embankment side near the complex there is a landscape and sculpture park, being gallery "green lungs " and territory for outdoor exhibitions.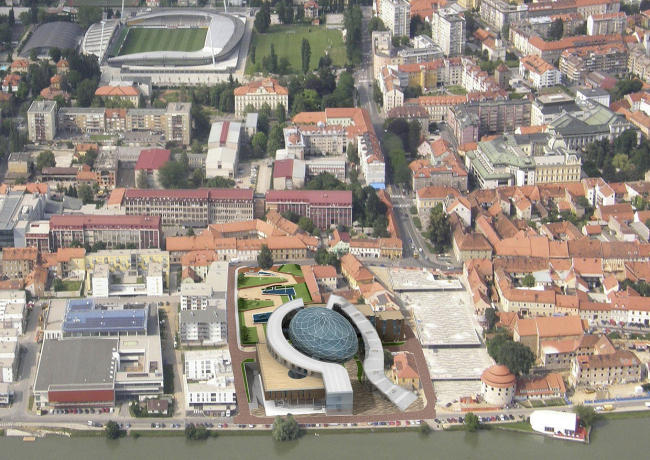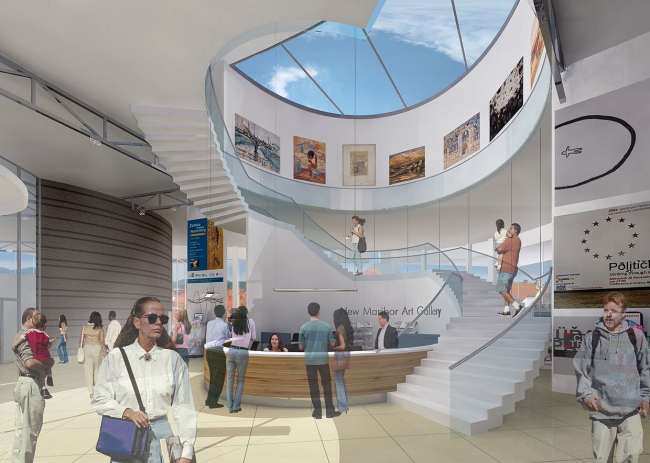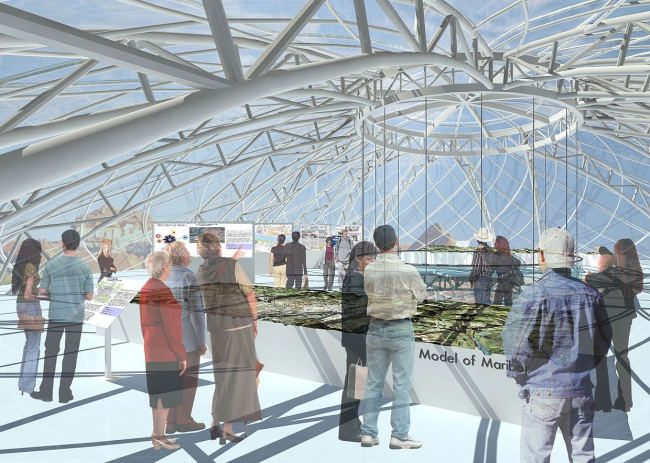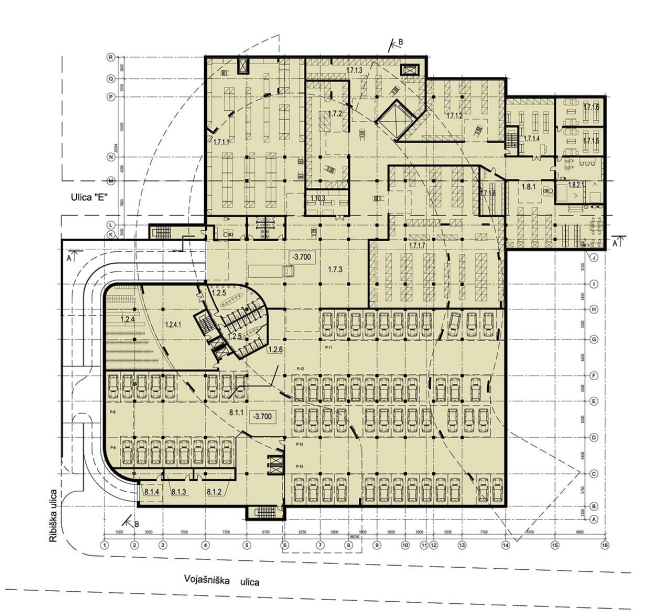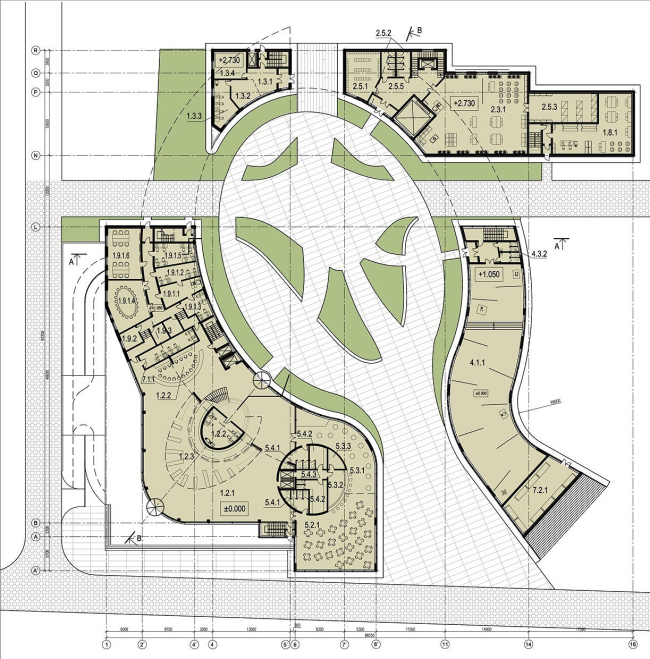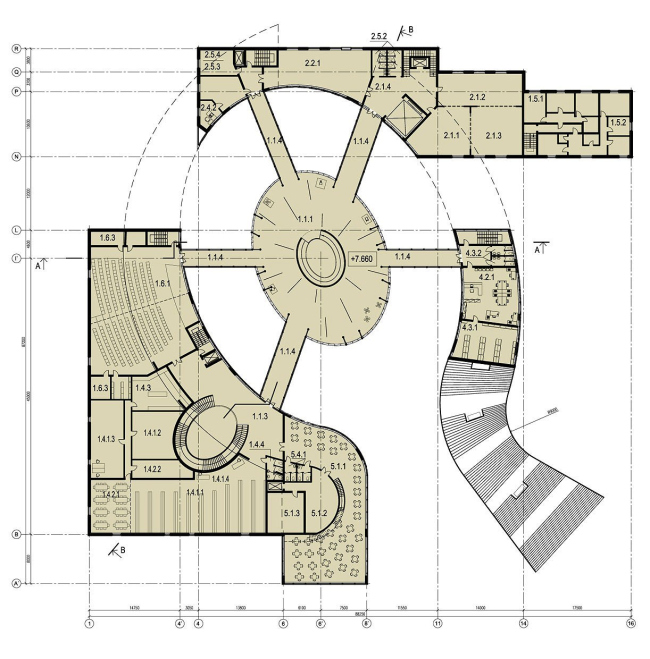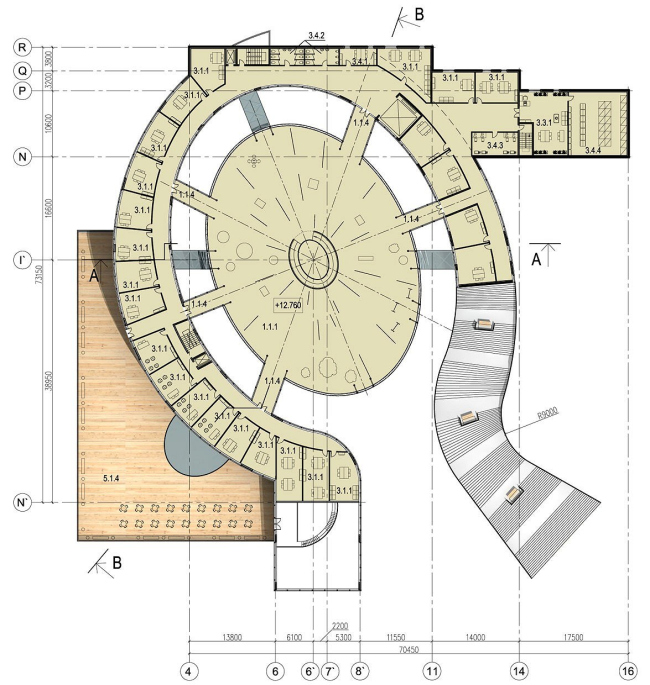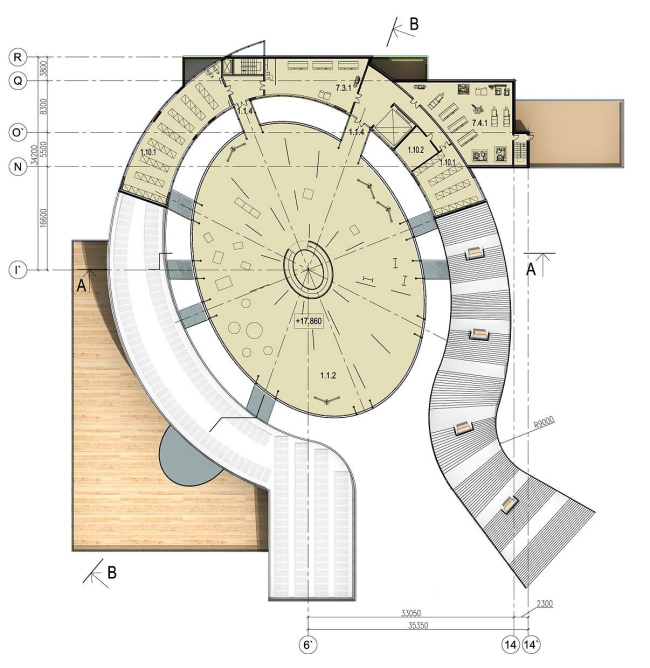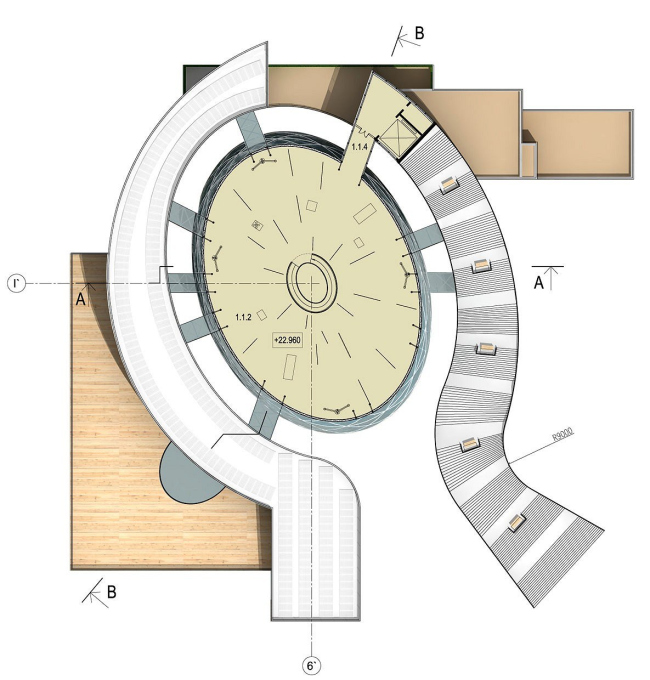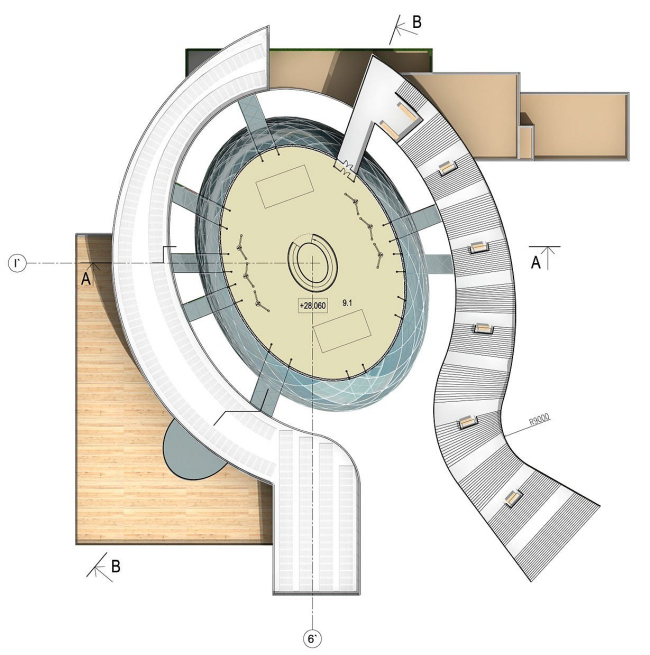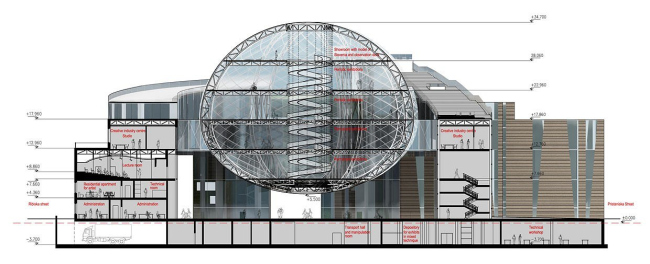 Most Recent Stories: