Arhitekturium
information:
About Firm:
"Architekturium. Vladimir Bindeman's studio" was established on the Russian architectural market in 2004, but the team was formed earlier and has been practicing independant architectural design since the early 1990's. "Architekturium" specializes in complex design of residential and public facilities. They have gained a considerable practical experience in development of countryside settlement projects.
Enthusiastic and creative people work for the studio, they are architects, designers, engineers. The studio executes the full range of design work – from sketching to architectural concepts, detailed working drawings, field supervision, it participates in contest and exhibitions. They have plenty of publications in architectural periodicals and subject collections.
"We are modern architects. This means that we are professionally adequate to present day life and think of the future. We do not accept vulgar stylizations, do not manipulate with the "famous" triad of "classic - modern - avant-garde". Legacy of the past and historical architectural experience for us are in such absolute concepts as scale, proportion, symmetry.
We do not work "in the manner of", we create modern architecture, function competently conceived and aesthetically designed is in the heart of our projects and construction. In each project we aim to identify the most important, to define the basis, to find the "core" of a project, its meaning coordinates, upon which we build an architectural concept. We share the ideas of constructivism and deconstruction, minimalism (unity of necessary and sufficient).
We do our best to suggest formally expressive solutions, to search new approaches to common themes, but stay within the real possibilities of construction, because we develop projects to be built. We are building architects.
Main completed constructions are:
- townhouse development in Romashkovo
- townhouse development "Archangel"
- townhouse development "Il'inskii quarter"
- mixed-use sports and residential complex " Novogorsk Olympic Village"
- private family type boarding house in Sochi
- "Red Wedge" cottage
- "Yacht-house" cottage
Buildings and Projects:
Buildings and Projects Shown: 11
Rank all Buildings and Projects / Arhitekturium (14):
Archi.ru Texts: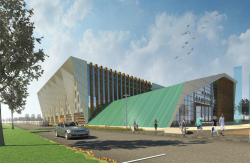 29.11.2018
Designed at the edge of "Laikovo" housing complex, the Academy of Badminton fits in nicely with its surroundings without going beyond the boundaries of the lexicon of modern architecture.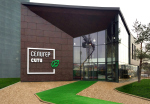 27.09.2018
The building of the sales office of the Seliger City housing complex is a bright accent, from which begins the redevelopment of yet another industrial park on the Dmitrovskoe Highway.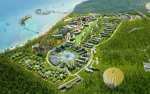 27.04.2018
Headed by Vladimir Bindeman, "Arhitekturium" developed an architectural and town planning concept for the "Paradise Waters" seaside resort situated on the Bintan Island in Indonesia.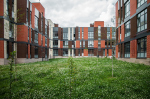 28.08.2017
The implementation of "Andersen" residential area designed by Arkhitekturium: success and losses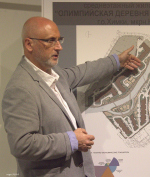 16.05.2016
An interview with the leader of "Arkhitekturium" Bureau about the urban planning situation in the Moscow area, regional specifics of the quarter planning, and help coming from nature in the cause of "humanizing" the out-of-town construction.