11.11.2009
At the cross of the two boulevard
contemporary architecture
In 2004 the project of "Novoarchangelskoe" locality developed by "Architecturium" won the contest run by "Sovremenny Dom" magazine. Five years ago the fact of running such contest was an absolute breakthrough for domestic market of countryside developments: developers realized that an architect plays a significant role in success of commercial product "countryside development" and exactly at the stage of developing a master-plan. Realization of the project-winner is a fine example.
Information:
Architect:

Firm:

Arhitekturium

Address:

Russia, Ìîñêîâñêàÿ îáëàñòü, Êðàñíîãîðñêèé ðàéîí

Design Team:

Architects: Bindeman V.N., Kotova N.R., Zinukova O.P., Lyzlov N.N., Ermolaeva O.V., Pankratova I.V., Bindeman N.V., Staune E.S., Trutnev R.J.; Constructors: Shpakov I.F., Sharipov R.N., Okleev A.V.; Engineers: Novikova G.J., Panova V.I., Prusov V.V.
Plan of the site resembles flat sole of a riding boot which faces the highway and its pulled down top of almost square shape faces the forest. From the opposite side of the Novorizhskoe highway there opens a park of the Arhangelskoe country estate behind the line of houses of Voronki village. The development got its imposing name from its famous neighbor, and it also directed the architects to add some regular order to the plan. Obvious geometrism of Novoarchangelskoe site part which fronts the forest suggested it as well – rectangle divided into four equal parts by the cross of two pedestrian boulevards with a round area in the centre. The arch serves as an entrance gate, which is also a building of a public centre, the main infrastructure object in Novoarchangelskoe. Like a propylaeum this volume fixes the mane axel of the boulevard. Its "counterbalance" though is not the main estate and not the group of townhouses, but a round children's playground. In total there are 118 cottages with spaces from 197 to 313 sq m, each house has private land property from 0,4 to 4 hundred square metres. Aiming at visual diversity "Architecturium" designed 6 sections of townhouses instead of 2-3, grouped in 4 types of houses. The main residential block in Novoarchangelsk is formed the 4 Ï-shaped townhouses-"horseshoes", which border with the central crossing of the development and have comfortable inner yards. Another type of block is a corner section which are point blocks of houses with attics for four apartments ("Cross"). Along the curvy piece of Olhovaya street there is a "Snake" of 14 sections beautifully following the relief turns.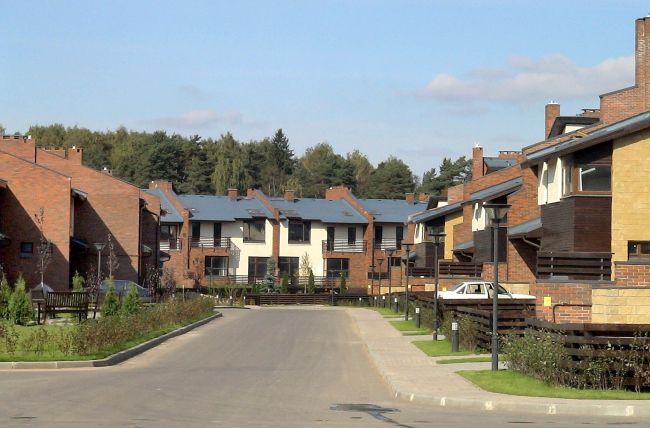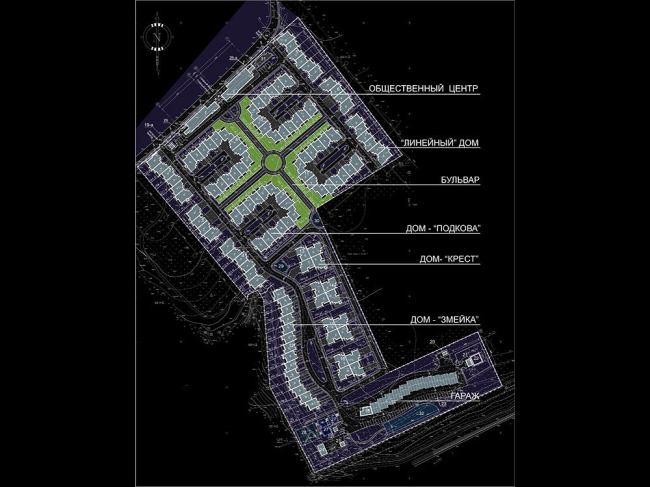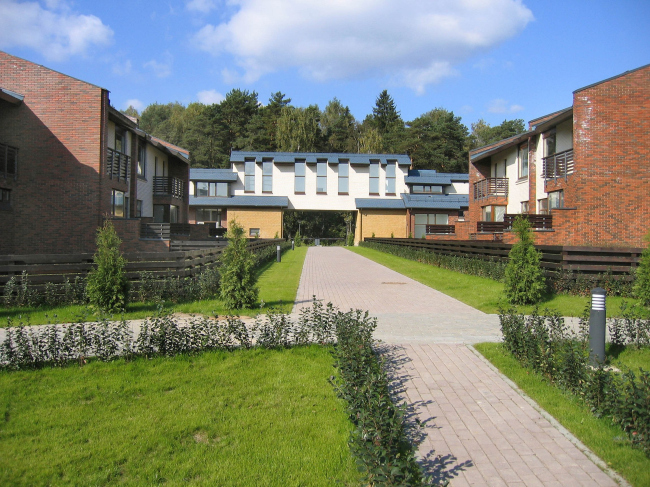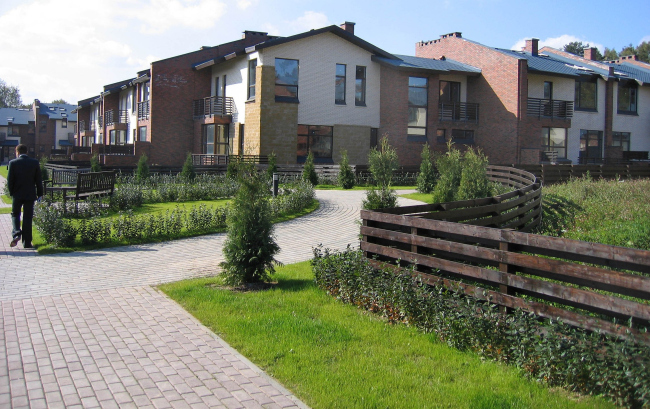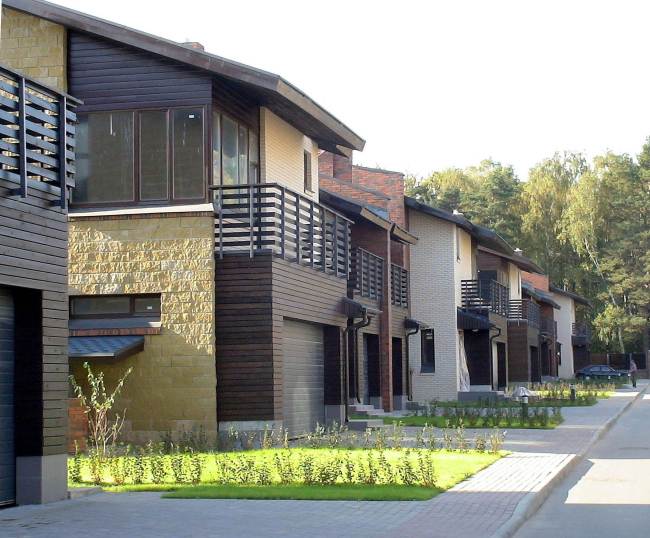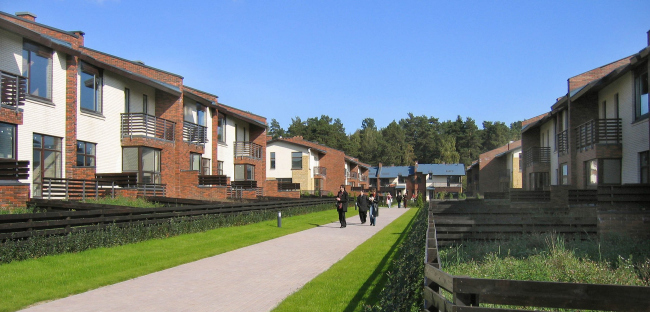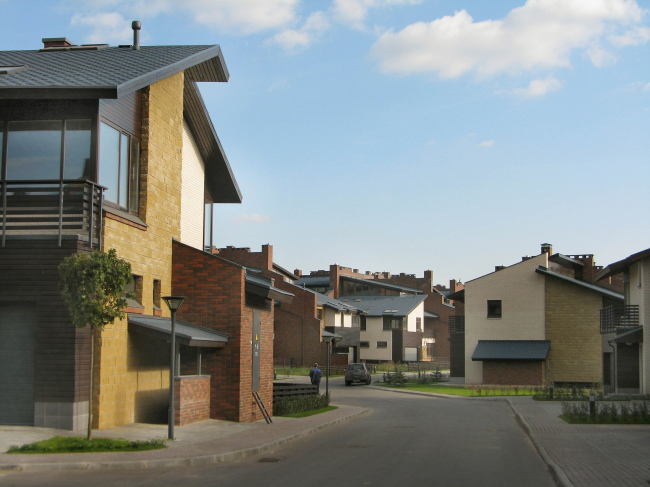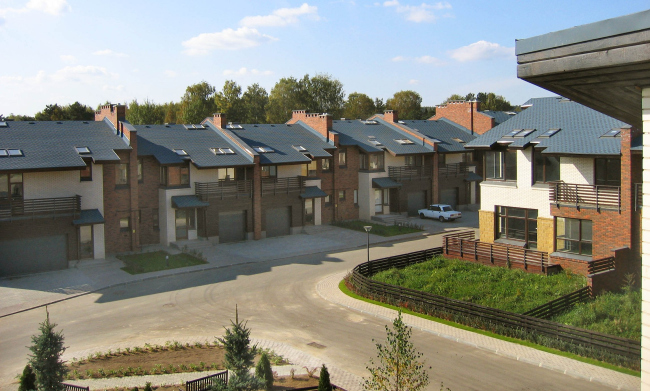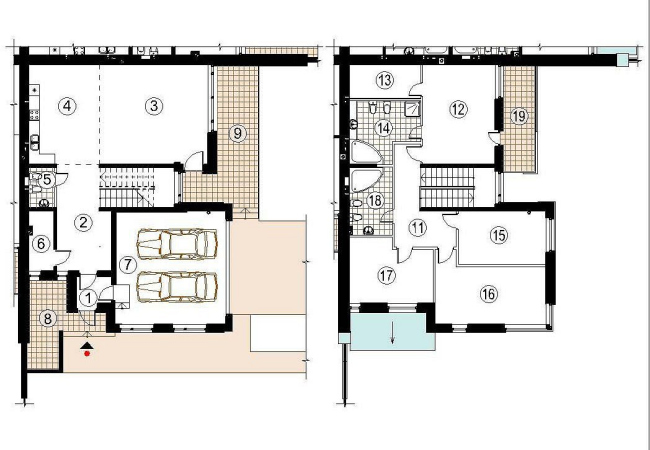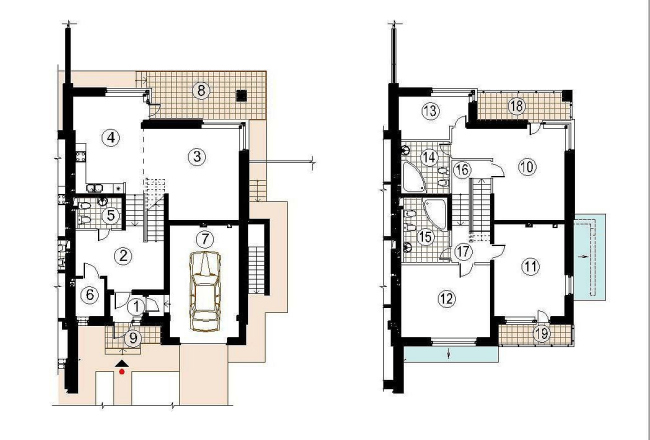 Most Recent Stories: