15.05.2019
​The Brodsky Planet
contemporary architecture
In Zurich, the exhibition "Planetarium", is coming to an end displaying works by Oleg Kudryashov and Peter Märkli, the exhibition space having been designed by Alexander Brodsky and Maria Kremer. The exhibition also features a replica of the "Vodka Ceremonies Pavilion" created by Anton Gorlenko from photos by Yuri Palmin.
Information:
Architect:

Peter Märkli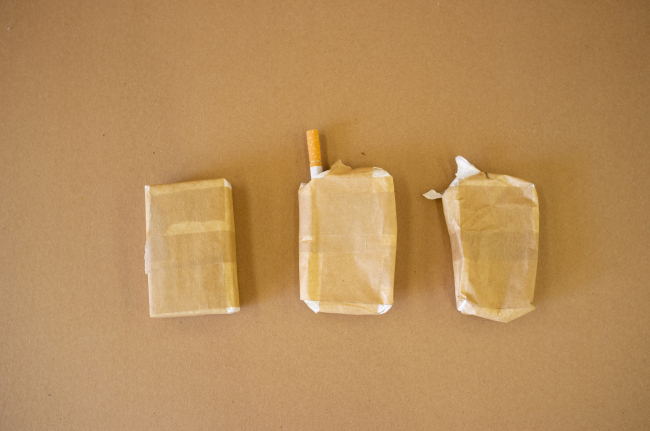 In the
Institute for the History and Theory of Architecture
(gta) of the Swiss Federal Institute of Technology in Zurich (ETH), the exhibition of works by Kudryashov and Merkly is still open, conceived and designed by Alexander Brodsky and Maria Kremer. The curator of the exhibition is the art historian Markus Lähteenmäki.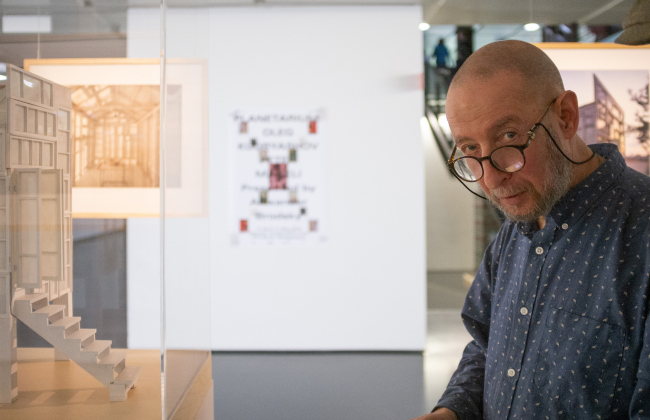 Alexander Brodsky,
author of the exposition design:
"I was lucky to get a unique opportunity to organize this exhibition of these two friends of mine – Oleg Kudryashov and Peter Märkli, whose creative work has had an enormous influence on me – Alexander Brodsky says – One of them is my favorite artist and the other is my favorite architect. I first saw works by Oleg Kudryashov in 1968 in Moscow but I first met him in 1988 in London. And I also first laid my hands on the book about Peter Märkli architecture in 2002 in Moscow but I met him in 2012 in Basel. I always thought about the soul connection between these two people, that they were cast in the same mold, which turned out to be perfectly true when they ultimately met in 2014 in Moscow.
I regard each of them as a solitary planet in the architectural skies, totally independent of any other space objects whatsoever. I have the greatest admiration for their uncompromising attitude and inner freedom. I am proud to be friends with these people, and I am happy that I could organize their joint exhibition in a place where it is sure to be appreciated".
Markus Lähteenmäki,
Curator of the exhibition:
In the middle of the exhibition space, a mysterious container, divided in two, displays drawings and models by Peter Märkli. This expo technique is essentially an immersive "vehicle for seeing" that maps the movements of this planet – the creative and rigorous moments of drawing, research and modelling, through which Märkli's architectural imagination unfolds. Putting the drawings that display the search for form and composition alongside the larger project drafts and models uncovers the process of implementing the ideas in real architectural projects.
The rest of the space is occupied by the works by Oleg Kudryashov executed in drypoint directly on zinc plate and printed on large sheets of paper. Every mental movement and physical deviation is carved on zinc and reproduced on paper. The powerful lines create windows to other worlds, in which line sets its own rules for creating its own architecture.
The foyer of the gallery hosts a 1:8 replica of the Vodka Ceremonies Pavilion designed by Alexander Brodsky. This replica, created by Anton Gorlenko in collaboration with Anton Gribanov, reproduces the pavilion that was built for the Art-Klyazma Festival in 2003. The pavilion includes 83 windows that are turned inside, which turns the basic architectural parameters inside out. Instead of a "room within a landscape", it becomes a "landscape within a room". The inclusion of an exact 1:8 replica, together with its project documentation and the photographs of the original pavilion made by Yuri Palmin, refers the spectator back to the questions of scale and tension between landscape and interior.
A planetarium is an invention that broadens our knowledge and understanding and shows us something that we usually do not see. It is capable of shrinking the eternity to a space of one room and turning it into a boundless vista that blurs the dividing lines between the past, present, and future, and between the subject and the object of the process. The planetarium in the gta exhibition gallery also possesses these properties – it shifts one's attention from the celestial sphere to the universe on an architectural scale".
Oleg Kudryashov,
an artist, was born in 1932. Oleg went to the fine arts studio of the Moscow Young Pioneer Palace (1942-47), then studied at Moscow Children's School of Art named after Igor Grabar (1949-1951). After three-year studies at the cartoonist courses of the "Soyuzmultfilm" Studio (1956-1958), Oleg was admitted to the Moscow Division of the Artists' Union of the USSR (1961). In 1974, Oleg was forced to emigrate from the Soviet Union; in 1997 he returned back to Russia and now lives in Moscow. Read his
interview
to the "Iskusstvo" ("Art") magazine, 2012.
Peter Märkli
was born in 1953. He lives and works as architect in Zurich, Switzerland. In 1978, he established his own studio, Studio Märkli, in Zurich. From 2002–2015 he had a Professorship in architecture at the ETH in Zurich. Since 2013, he is a visiting professor at MARCH school of architecture in Moscow. His work includes many smaller and bigger residential buildings, as well as La Congiunta, a building for the reliefs and sculptures by Hans Josephsohn, Giornico (1992), the new organ at the cathedral in Basel (2003), extension and general renovation of a model school by Viktor Hufnagl, in Wörgl, Austria (2003), im Birch school, Zurich (2006), Novartis visitor center, in Basel (2006), Picassoplatz office building, in Basel (2008), and others.
Most Recent Stories: