We met one of its co-founders, Stanislav Belykh, and interviewed him about the ratio of the standardized and the individual in modern housing construction, the urge of architecture to submit humans, and the necessary skill to see things through the eyes of the end consumer of your product.




Archi.ru:

– An inevitable question: why is your company called "OSA"? Is this connected in any way with the strong constructivist line in the architecture of Ekaterinburg?

Stanislav Belykh:

– I may surprise you but the name was the first thing that we came up with – we like it because it was so sharp, so resonant, and so stinging ("osa" is the Russian for "wasp") – and it was only the next day that we remembered that back in the 1920's there was the so-called "Obyedinenie Sovremennykh Arkhitektorov" ("Union of Modern Architects") in this city. It was, of course, rather cheeky of us to just go ahead and borrow this acronym for our name, but our moral justification is that we wanted to follow in their footsteps and created the "Obyedinenie Samostoyatelnykh Arkhitektorov" ("Union of Independent Architects"), each of whom has the right to go their own way proving by his results that his way is the right way to go. Placing your bets on just one talent, even if it's a great one, means subjecting the firm to a certain risk, and we wanted to create a strong and stable company. But, of course, all the members must share some common values – not stylistic, stylistic unity is not a rule – but at least some shape-making fundamentals.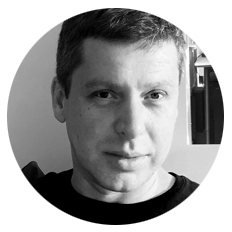 – And what does the structure of your bureau look like in this case? Is there any kind of inside hierarchy?

– Today we have 30 members in our company. The steady core consists of 5 partners. But it is already clear that about 5 or 6 employees are capable of going upwards once they accumulate the necessary knowledge and show their competence and skills. We don't have a goal of creating and maintaining a caste of two, five or six chosen ones – it's not about the numbers, it's about the quality. You need a certain amount of time to go by for the person to "grow" into his profession and start using the design algorithms on the subconscious level – then he will become a part of the orchestra.

We started with designing small entrance groups, and now we design huge residential areas and large-scale housing projects virtually all over Russia. We deliberately try to stay away from going into some narrow specialization, and when we interview new people for the job we specifically stress that an architect must be a jack of all trades – only in this case he will be able to appreciate all the complexity and diversity of human life that he has to organize. At first this task seemed to us totally insurmountable but, at the example of the guys who came to work with our firm (we call them associate partners) we found that this task is quite achievable. After about five years of such active practice the architects can achieve the necessary level of versatility and successfully react to any challenges.

– Still, how close to you are the ideas of constructivism and functionalism? Do you see yourself as successors to a tradition?

– Only partially. You cannot call us "neo-constructivists" – we try to understand and feel different styles of architecture. What we try to borrow from our predecessors is the sense of purpose in our decision making and constant search for something new. When you work on something for a really long time you inevitably get tired and accumulate negative emotions, and it's really important to keep up the positive attitude, not to lose this expectation of something new and beautiful with which we come into architecture when we're young. The constructivists, by the way, were populists in the good sense of this word: they felt the social commission and they responded to it. In those maximalist years it was an easy thing to do. Today, when our society shows both the desire for law and order and at the same time appetite for destruction, search for something new and attention to tradition, this task is much more complex and much more interesting. We always try to intuitively find the style that our client needs. And, saying "client", I don't necessarily mean "developer" but the end buyer of the apartment or the end renter of the office. In many ways, we have to be actors – we have to imagine ourselves as a grandmother, a child, an elderly man, a young man who has just bought his first car, or a young family that has to pay off the mortgage. When you run all this through yourself, you start creating the environment seeing the world through the eyes of different social roles, and your chances for success are skyrocketing.

We do have conditionally "constructivist" projects, like "Malevich" housing complex where we took the modular idea to the level of aesthetic principle, totally stripping the architecture of any frills. This is a pretty scary thing to do for an architect. And there is also this apartment-hotel at Gorkogo, 79, and this housing project at Pervomaiskaya, 60, in our home city of Ekaterinburg, in which we resorted to quite a different pristine style and tried to feel how powerfully architecture can influence humans on every level. This is not, of course, the Stalin Empire style with its proverbial turrets but still a kind of architecture that makes humans unconditionally surrender to it. Today this style is not popular at all but it has some sort of historical integrity to it. Architecture possessed first power for thousands of years and it still didn't lose it. Yes the ideas of constructivism and the social approach are more in trend today but we still wanted to remember that feeling and feel this limits of such influence. This is like an alternating shower if you like.




– OK, and how important it is for you that identity of the city? To what extent are you a Ekaterinburg firm?

– Of course, studying in a city with a rich cultural later and a strong school of the 1980's helped us a lot. But today a significant part of our work is about analytics, accumulating information and analyzing the international expertise, and I do not want to say that we have "outgrown" this city, because this would be an ungrateful thing to say. It's just that our interests have become broader; it's interesting for us to have a taste of different cities, in Russia and abroad. We are already actively working in Tumen, there are projects for Novosibirsk, Sredneuralsk, Vologda, Perm, Moscow's Odintsovo, but we are still hungry for more. Yes, this is a slightly consumerist approach: we love eating and we love the taste of new dishes.

– What can you generally say about the town planning situation in Ekaterinburg?

– The situation is difficult, as it's difficult all over Russia. As sad as it may sound but we – and I am deliberately using "we" – so far cannot offer our society and our cities town planning, compositional and aesthetic solutions that we might be proud of. And as paradoxic as it may sound, this degradation was triggered by the ultimate freedom that the architects got. We as architects were told "go ahead and do as you please" and it turned out that we really had little to say.

– To what extent will the program of organizing the territories developed by "Strelka" together with Housing Mortgage Finance Agency for 40 Russian cities (in which, by the way, you are taking part) help to improve the situation?

– It surely can make a positive difference, in spite of the fact that Strelka's very ideology – as rude as this may sound – is ultimately slightly offensive to Russia: it turns out that a huge 150-million country cannot create megalopolises that are capable of so much as developing and landscaping their own land. And it turns out that the 25 years of freedom failed to form people who are ready to make decisions and take responsibility for them. We all sit around and wait hoping that some Strelka will come along or some foreign experts will teach us what to do with our cities.

To do Strelka justice, I must say that it really makes an effort to get as much feedback as possible from the local people, let them have their say. For example, our project of the waterfront of the Iset River underwent significant changes based upon public discussion. Never mind the fact that all these comments and suggestions often sound unprofessional, are hard to implement and are contrary to the good of the majority. The important mechanism – that is a habitual thing in Europe and the rest of the world – is still having a hard time getting implemented here but it's great that they've started listening to people, and, possibly, at the next stages they will be more active, and they will get across their ideas more effectively.




– The solutions that Strelka comes up with are basically the same for any geographical location. Is there a danger that the cities, and specifically Ekaterinburg, will lose its identity, even in spite of the fact that numerous local firms take part in developing the projects?

– I do not see any danger in implementing what you might call "Strelka aesthetics", this is just the trend of the times. This project of organizingg waterfronts that we are taking part in, as a matter of fact, was discussed as early back as in the 1970's. Already at that time there was a desire to build the city's main green artery from the Verkhneisetsky to the Nizhneisetsky creeks. In the soviet time they tried to solve this problem by applying town-planning fundamentals, i.e. building classic embankments and surrounding houses, which was to take a long time and was expensive. And now it turned out that at the first stage it is enough to simply bring people here and provide them with comfortable recreation at the riverside – and this doesn't incur any huge expenses. As for the prospect of losing the city's identity, I don't think this is something to be afraid of because the local character is sure to show through anyway. Curiously, in the soviet time even the images of Lenin were slightly different from one republic to another under the influence of the local traditions, and Strelka's projects will not lose the local character either, even in spite of the fact that all the architects will work along the same aesthetic lines.

– Your desire to try your hand at different projects is quite understandable but still what typology is interesting to you most of all?

– Most of all we like working with housing projects – not even with housing projects as such but with the human habitat, if you like. And if this doesn't necessarily have to be architecture but any abstract meditation on where and how we as humans feel comfortable... At the end of the day it all comes down to the material implementation anyway but the philosophical rationale is still very important for us.

And today this theme has stepped into the foreground. For example we are really interested in the problem of standardization of housing – including the corporate type. Large developers are trying to understand how to structure their product better, how to make it more typological and ultimately more affordable. And from our side we have an opportunity to sit down with ourselves and just think – people of today, people that buy the housing – what are they like? How do we reconcile the requirements of tomorrow with the necessary standardization? By the way, this subject always comes up during the major cultural turnarounds. Slowly, step-by-step we are trying to convince the developers that we work with in the necessity of applying the city-block approach and in the necessity of developing a line of what we could call "housing cells". The housing market is extremely conservative in Russia.

– And how exactly are you going to reconcile the standardization process and a very clear demand of the modern people for individuality?

– As a matter of fact there is no contradiction here. Talking to our clients we came to a slightly and expected conclusion: by "individuality" creative people mean the freedom of self-expression, but for most people, come right down to it, this word means "security" or minimum influence of the world outside of their lives. If you feel secure if your needs are met, you feel strong and you perceive yourself as an individual. This is what matters.