05.07.2011
Consoles on the slope
contemporary architecture
In the Moscow vicinity the architect Roman Leonidov designed a house of complex dynamic form, where asymmetric consoles play the main part.
Information:
Architect:

Firm:

Studio of Roman Leonidov

Address:

Russia. Moscow

Design Team:

author of the project: Roman Leonidov; designer: Ksenia Guseva; 3D modeling: Dmitry Vasiliev
The building site is located on the slope of a small hill facing the valley and is surrounded by perennial trees. It was this picturesque landscape that attracted the clients and their main requirement was to save maximum of the natural environment. Certainly they also wanted most rooms to have view to the scenery. According to Roman Leonidov this specified the composition of the cottage. First of all, the architect spread functions among different volumes, and again maximally spread the volumes on the slope. The house got two separate wings, stretched in different directions: one is a swimming pool, the other houses guest bedrooms. At that rectangular volumes are not sited on the same axis, but deliberately shifted relative to each other, and in the central rectangular "core" there is an entrance area, stairs, bathrooms and a living room with a large fireplace, which optionally can be transformed into a home theater. Another living room combined with a dining area, is interpreted as a gallery, which panoramic windows view to the three cardinal directions. Exteriorly this volume reminds a telescopic bridge or an airstair which is drawn forward for the best view. Its "mechanical" origin is emphasized by heavy diagonals of window sashes and brutal stone "cover" of the console itself. On the roof of the gallery there is a broad terrace which opens to even more spectacular scenery. Private zones – the owners bedroom, rooms for children and a large library - are gathered on the second floor, which is also designed as a stretched rectangular volume shifted relative to the center of the composition and hangs over the main entrance as a spectacular console. In order to visually lighten the construction and make it diverse, Leonidov shifts the volume also relative to the gallery located below: the box of bedrooms just partly rests on the "airstair" - part of it rests on thin inclined supports, which on the other side of the house "backstop" the main console.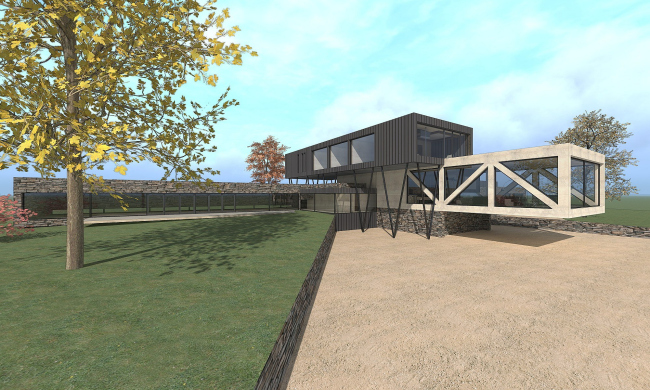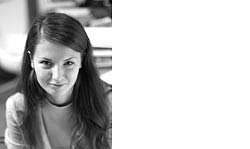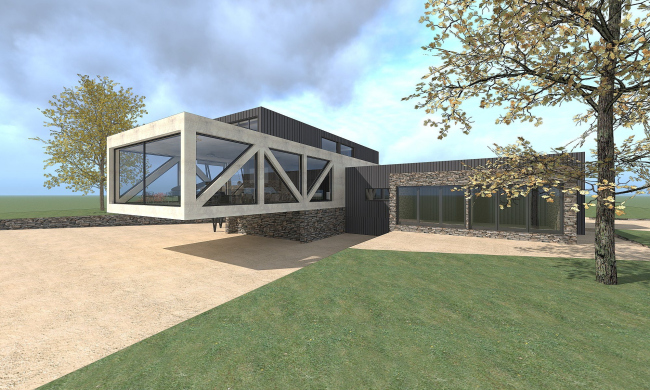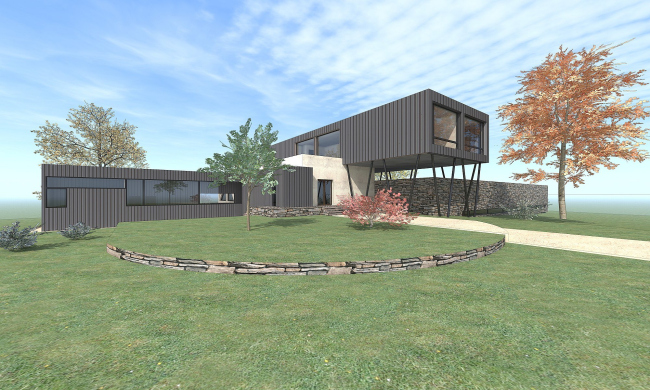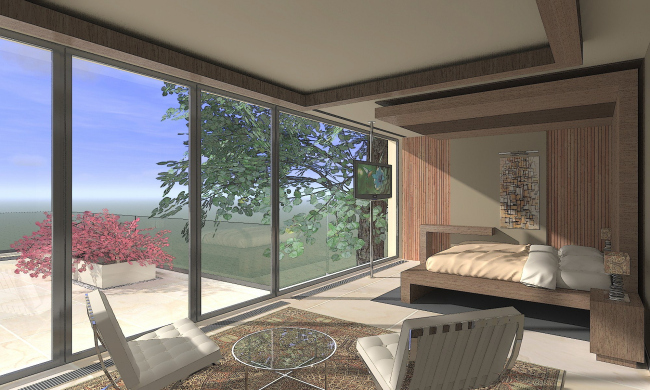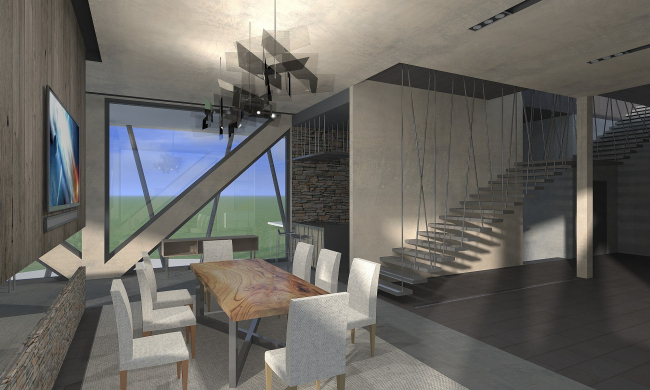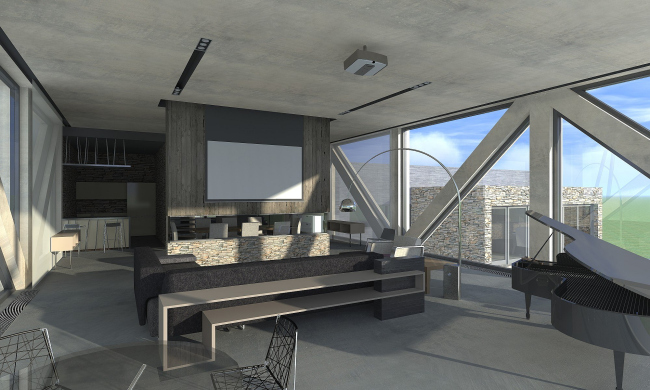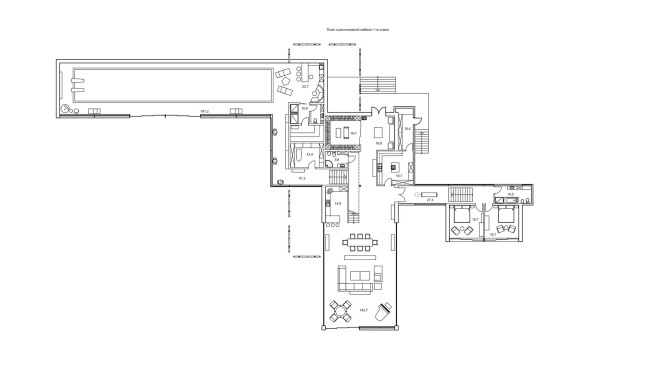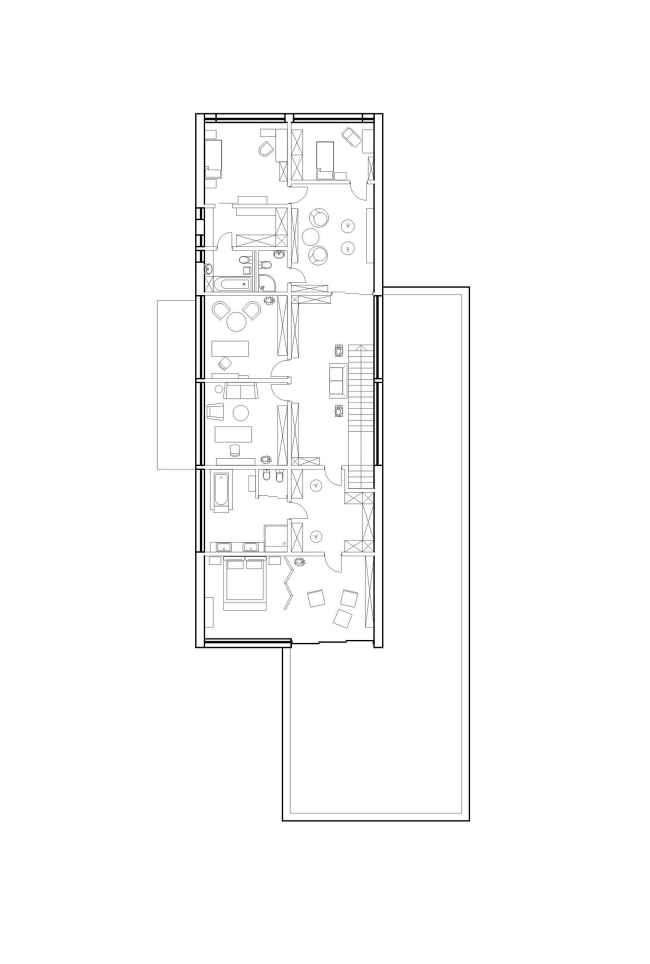 Most Recent Stories: