04.05.2011
Red-yellow line
contemporary architecture
The architectural studio "Sergey Kiselev & Partners" is designing a new housing estate nearby Ulyankovo and Pirogov reservoir in Moscow region. It will include cottages and townhouses, and a long apartment building of red and yellow palette is expected to become a landmark.
Information:
Architect:

Igor Shvartsman

;

Alexey Medvedev

Alexey Medvedev


Address:

Russia. Moscow, Ìûòèùèíñêèé ðàéîí

Design Team:

architects: A.V.Medvedev, A.S.Litovsky, E.S.Palei; engineers: I.Z. Schwarzman, S.B.Fomochkina
The site, located opposite the Ulyankovo village, has a crucial limitation: there is an electricity transmission line and the developers had to give up a piece of territory. This is why the master plan of the housing has such fanciful outlines: the curvy road sets a "slight irregularity" of the northern site border and its eastern side seems to be expressively zigzagged. Alexey Medvedev, the chief project architect, explains that the client wanted to gain maximum of spaces, so the architects tried to make the best use of every inch of the land. The entire territory of the future housing is divided by "meridians" and "parallels" (the last follow the smooth curve of the road) of driveways, and the formed trapezoidal segments are lined into rectangles of private housing constructions. The site is peculiar due to the fact that its longest side fronts the road. Sure the new village must be separated from the road but the architects rejected the idea of solid fence (even artistically decorated) at once. First, it is not fine as such, second, it is not appropriate for the category of the settlement, where the investor is intending to combine cottages, small sites and economy-class housing. The last suggested the architect idea that the 3 and 4storey apartment buildings can serve as fencing – they only had to arrange them properly. Since perpendicular location would occupy plenty of valuable spaces, the investor asked to extend the housing along the road. The architects decided to make emphasis on color to avoid monotonous "wall" construction. The buildings form a sold line with gaps for driveways and an electricity transmission lines. They can be different in length but have the same architecture and their shapes are totally dictated by curves of the road. The unity of the composition is highlighted by the horizontal line of the eave. In fact this is a ribbon waving along the highway. It is very colorful because the facades are "gathered" of large horizontal rectangles of different colors of warm red-yellow palette.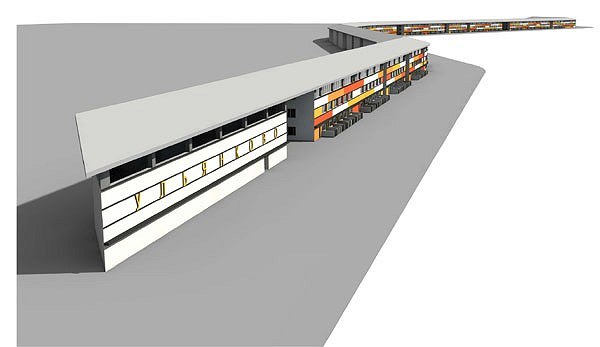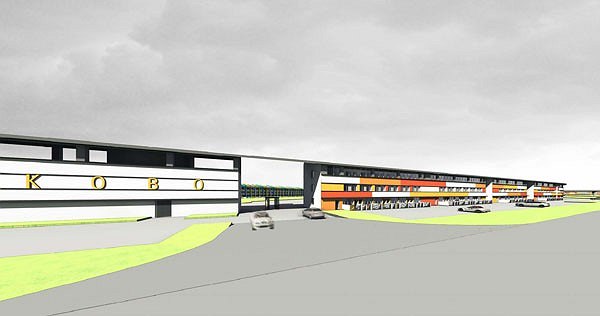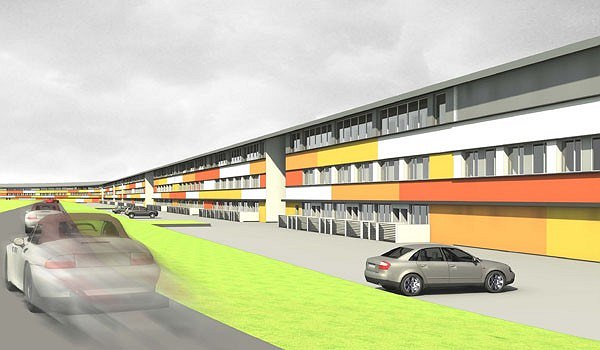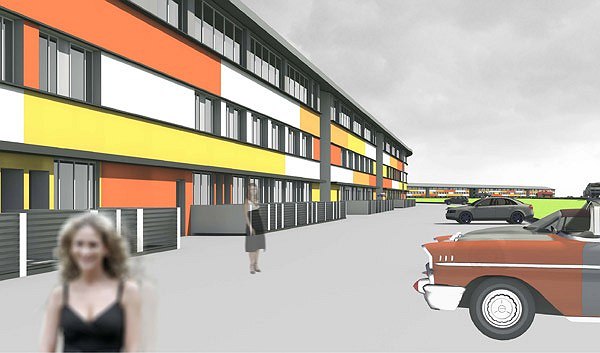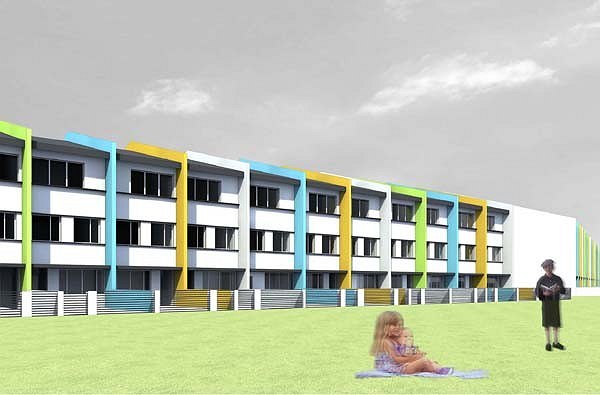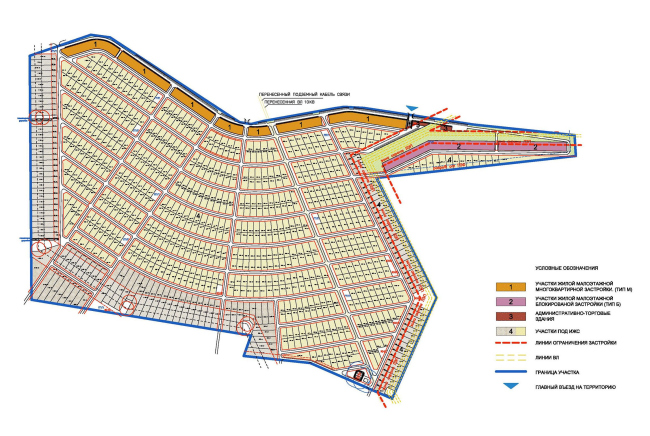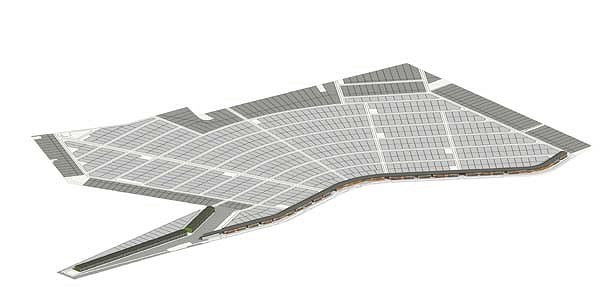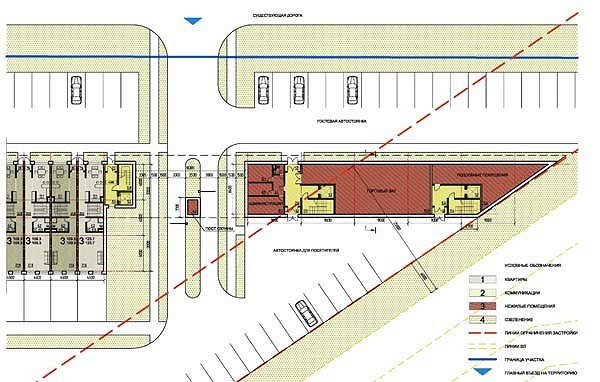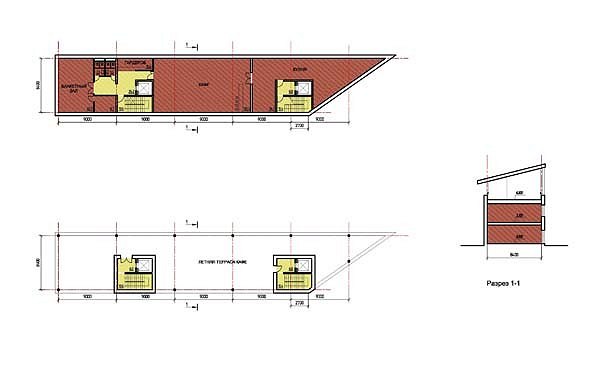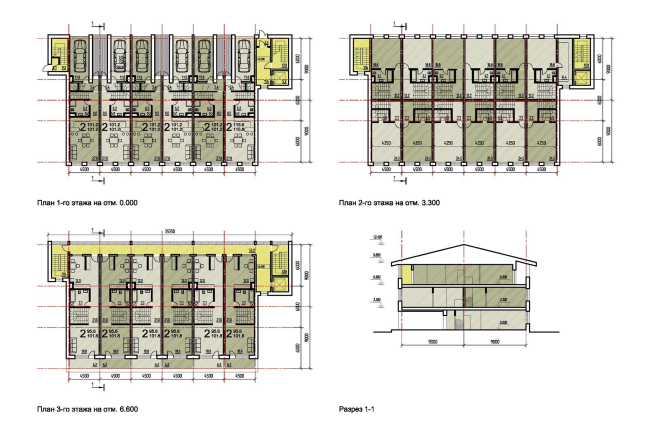 Most Recent Stories: