15.12.2010
In the beat of Sodovy
contemporary architecture
Nowadays the office complex on Valovaya street is known mostly as a longstanding unfinished construction project, more than half of which is covered with billboards and banners. But the author of the project author architect Pavel Andreev still hopes the building will be finally finished and become a part of front development of the Garden Ring.
Information:
Architect:

Firm:

Paul Andreev

Address:

Russia. Moscow Valovaya str., 28

Design Team:

architects: academician Posohin M.M., Andreev P.U., Blazhevich A.U., Avgustanova L.I., Mortsun V.V.; engineer: Strelnikov V.G.
In the late 1980's there was started construction of the new building of the printing-house designed by Mikhail Posohin – the building frame is totally made of concrete and like this it was left till 2000, when it was bought by the company "Mian". The company commissioned Pavel Andreev to design the reconstruction project. At first the technical enquiry seemed simple: there is a building, and it must be transformed into a top level office complex, the location obliges. "Problems showed up later – says Pavel Andreev. – First, the office complex needed a quite large parking space, but we couldn't place it under the existing building. Second, I had to work within the existing dimensions and style". Needless to say, the building designed by Michael Posokhin in the mid of 1980's, was the project of that times and had style of its author - it was a big and heavy volume, wisely holding the corner of Valovaya and the side street. Almost thirty years later taking on the project Andreev did not change it radically, but like a sculptor he cut off extra. First of all, they took a critical decision concerning arrangement of parking space. It was decided to place parking lots for employees and visitors inside the building. The ground floor of the unfinished printing house the architect turned into a public zone with shops and cafes, absolutely open and friendly open for the city. According to the new project the other three levels will be demolished, in their there will be constructed four parking levels. There will be adjusted a ramp road to the back façade of the building. The second cardinal invasion into the plan was an atrium. Inserted at the full height of the building it is parallel to the Garden Ring, so at the side facades there appeared gigantic balconies, with the height of five storeys and the depth of two. There, approximately at the height of 15 meters above the Garden Ring bridges there will appear summer cafes with trees and tents.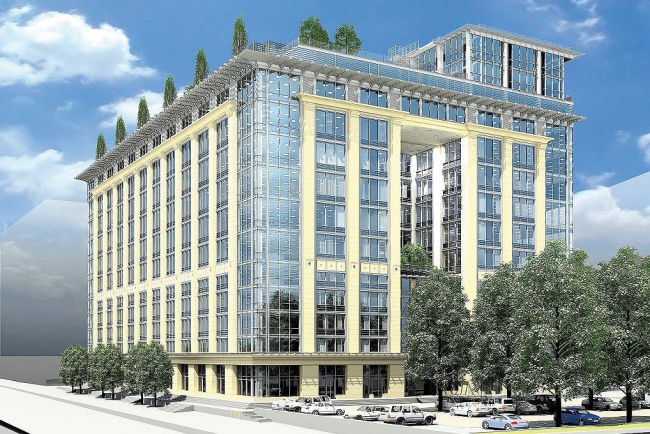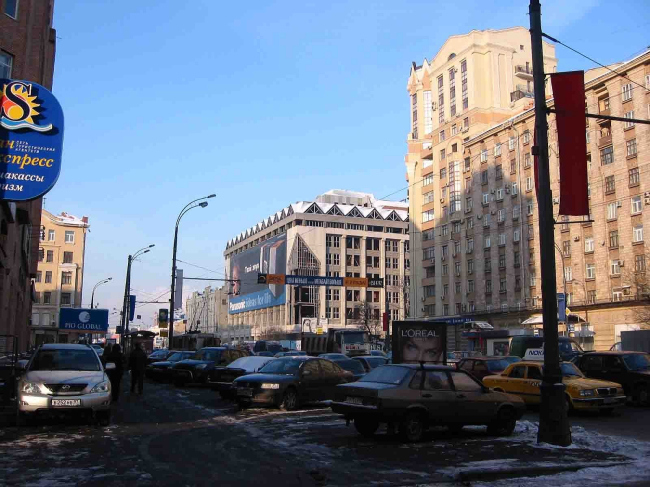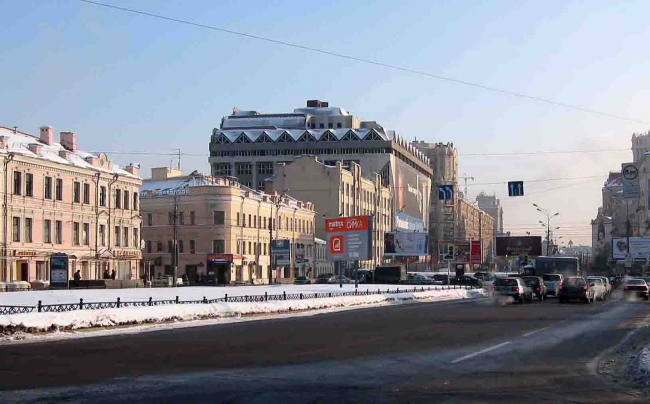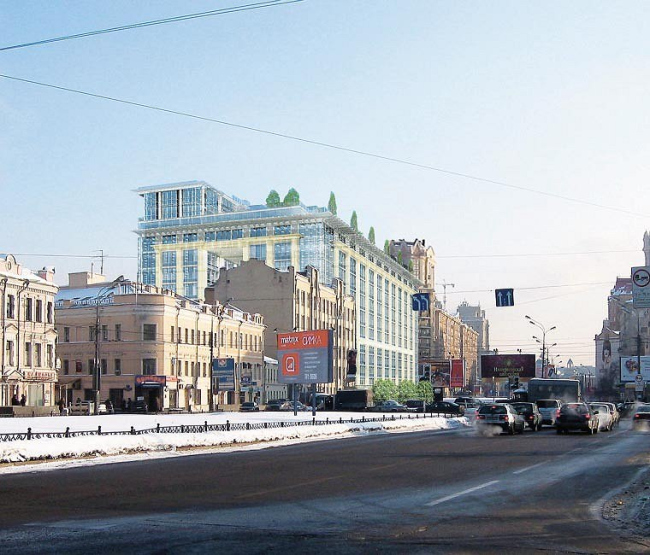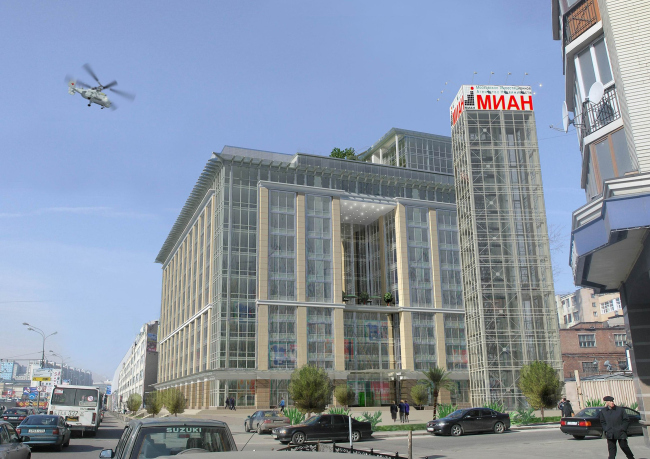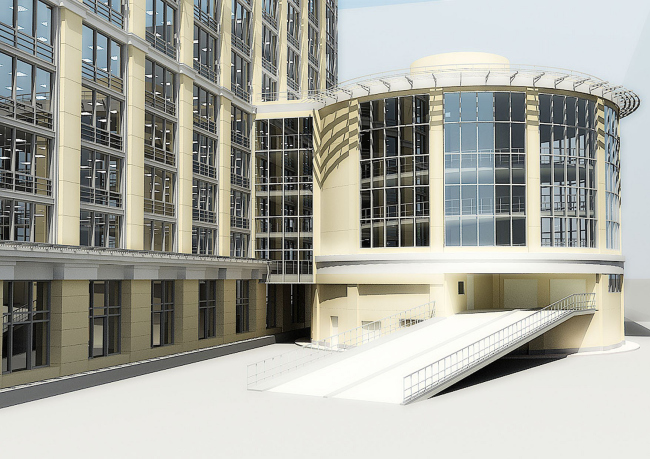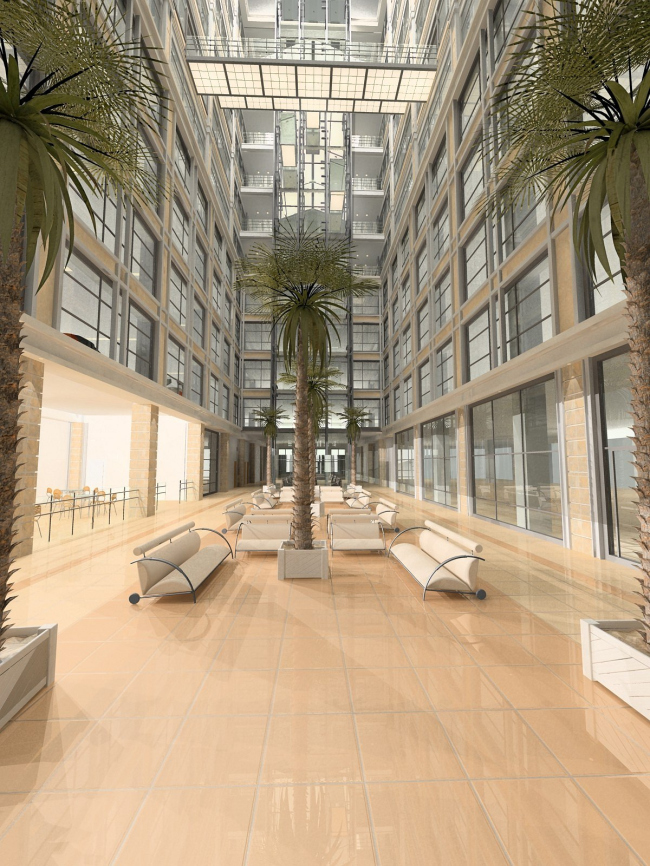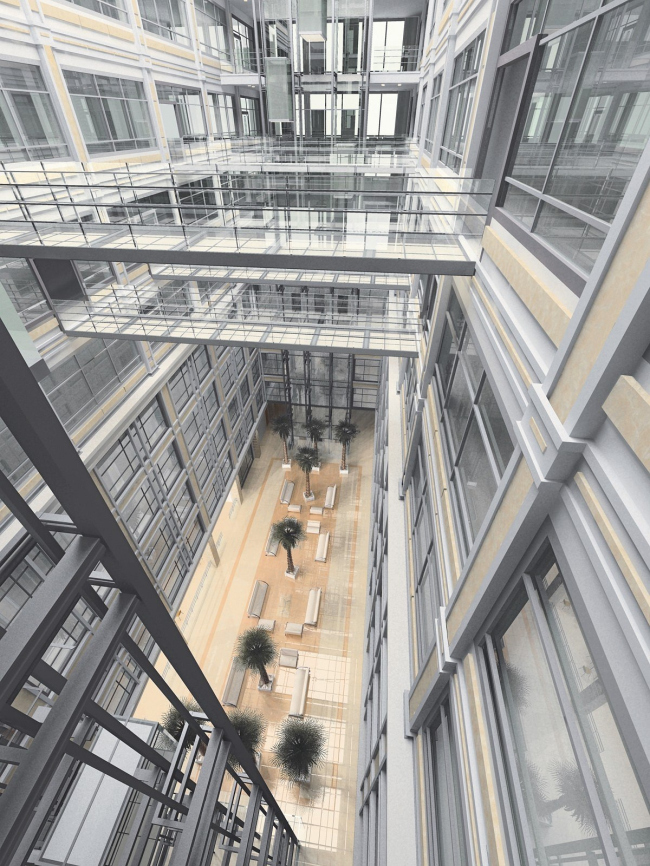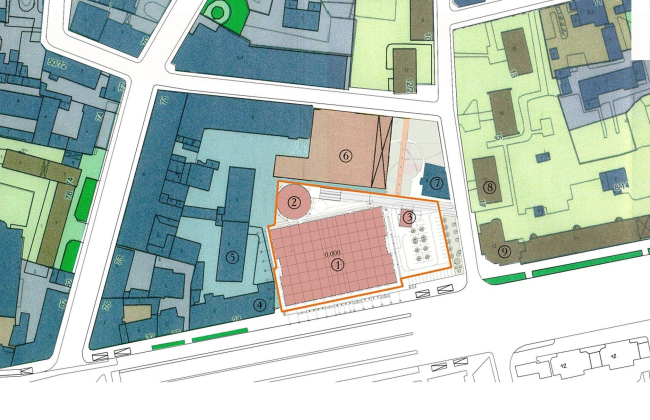 Most Recent Stories: