15.11.2010
A simple bow
contemporary architecture
"Architectural Dialog with Metropolis" (ADM) has designed a music and movie complex for the central part of "Moscow-City". Universality is its main value. It is fine for a spectacular show, a film premiere, a ballet performance or chamber concert.
Information:
Architect:

Firm:

ADM

Object:

Moscow-CITY civic center

Address:

Russia. Moscow Krasnopresnenskaya embankement, Moscow CITY, ¹6 city-block

Design Team:

Romanov A., Kuznetsova E., Kalyakina N., Zayats B. The project is based on the original concept of David Brisbin&Co (Canada)
The first version of the project for the site number 6 in "Moscow-City" was done in 2003 by the Canadinan bureau David Brisbin&Co. According to their design the building is wrapped with metal ribbons concealing engineering equipment set on the roof: it is surrounded with high-rise buildings and the view from prestigious offices and apartments must not disappoint. For a long time, the project had been just a concept. When it came to decisions, ADM was hired to do the project. The architects kept the idea to use ribbons (it was a required), but reconsidered and transformed her, gave it a new life. The architects thoroughly directed the impressions, starting not from the hanger but from the area surrounding the object. Approaching the building, a viewer will see the metal ribbons unfolding like certain in front of them. Under a huge glass canopy one can wait for their companion, ask for an extra ticket and get into the spirit: through the glass wall one they can clearly see the hall, in its glass "pockets" under the ribbons there are staircases and escalators (so the ribbons get more of practical importance) From there, going up or down, visitors will be able to watch the routine rush on the ground. As a result, the theater is open to the world, the surrounding environment easily comes inside the building. The interior of the audience hall also catches the idea of "ribbons"- gently curving balconies there resemble the ribbons, it seems they got inside and folded into flexible "waves". They are light gray, but the walls will be covered with acoustic panels imitating wood (real wood material is not safe for such interiors). The entire upper circle is for VIP audience, common for the City but rear for a theatre – explains Andrey Romanov, the head of ADM.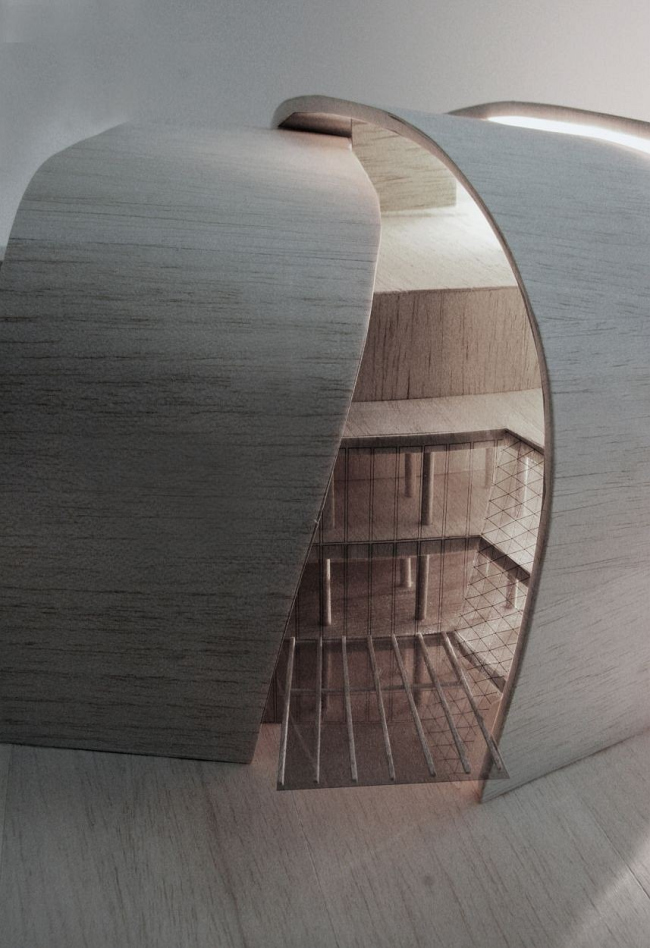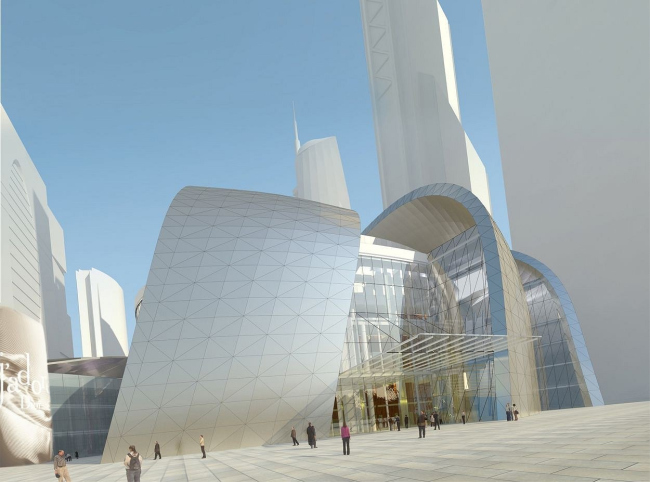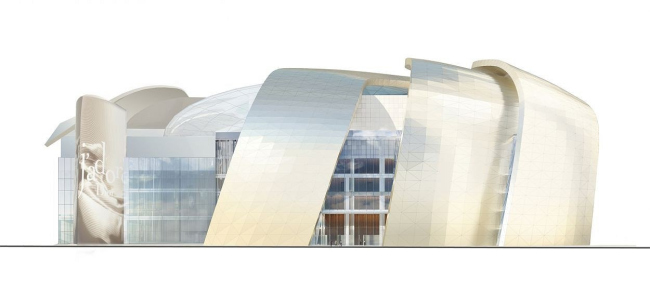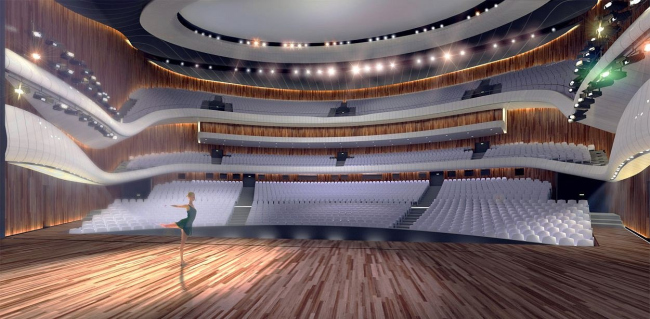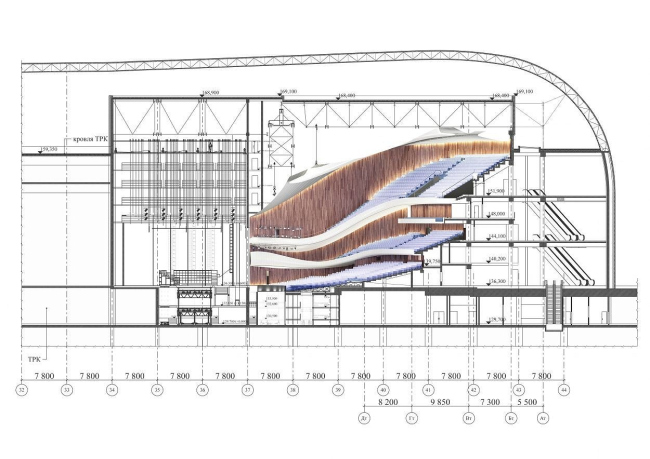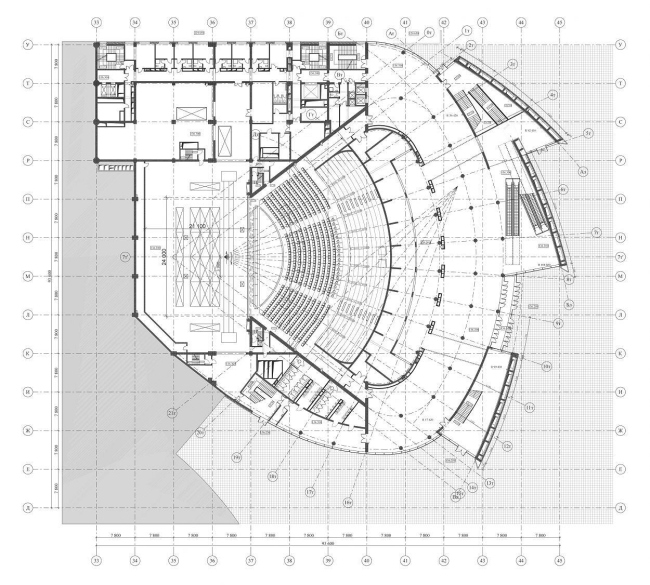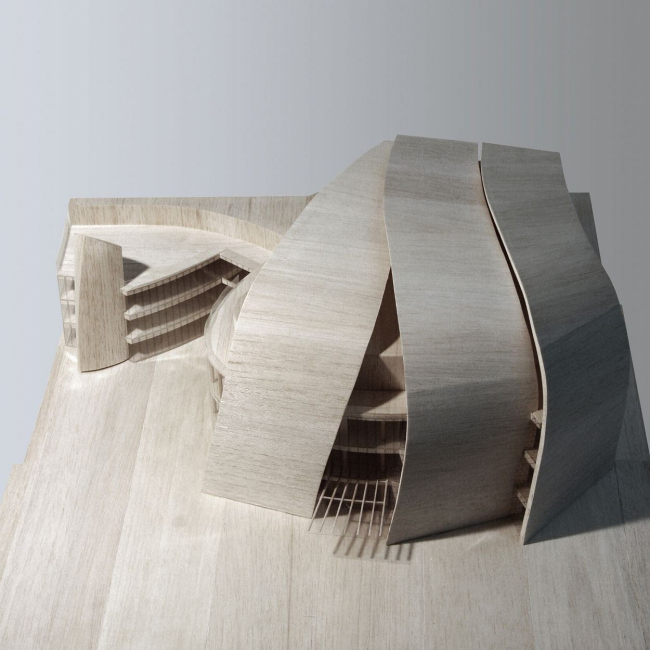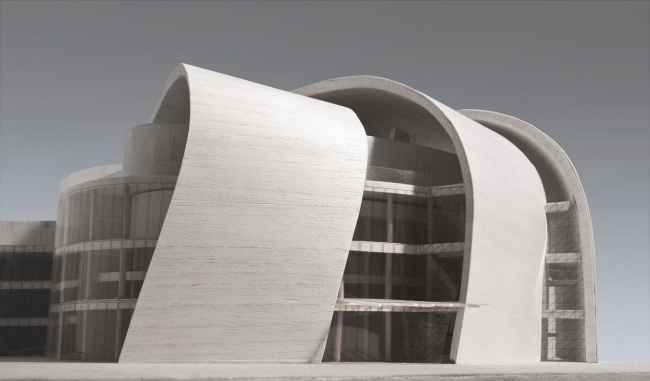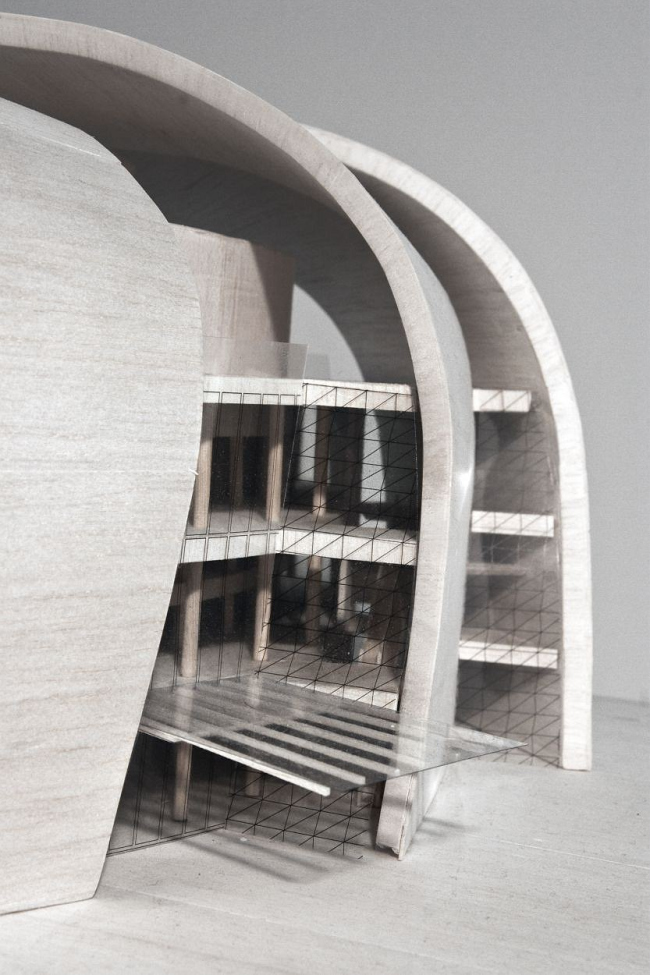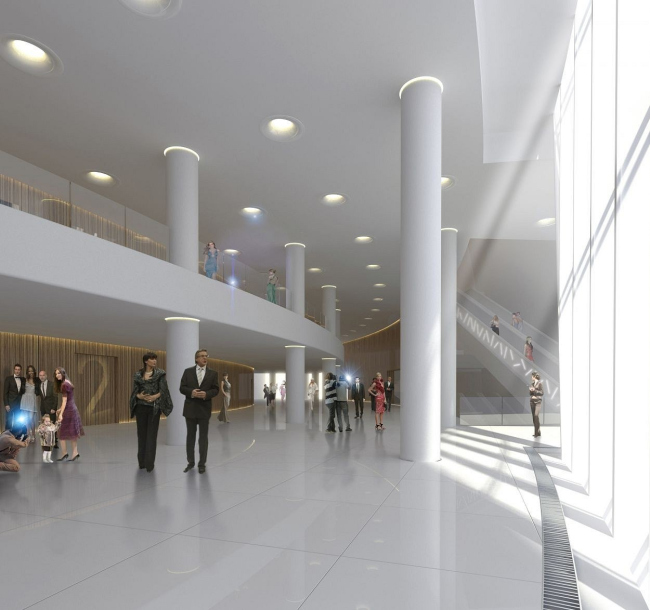 Most Recent Stories: