Assigned for the new shopping mall, the plot of 5,87 hectares, is situated in the western part of district of Drozhino-2, near Moscow, and is stretched along Varshavskoye Highway and an express tramway line. The mall territory is not only planned for the selling space and technical rooms, but also for a parking lot, cinema, food-court, restaurants, a skating rink, a fitness center with a pool and a gym hall.

The first place was awarded to Meganom / Nowadays project. The second, third and fourth places were conferred to the following companies: Adamant Proekt, ITC under the direction of A. A. Asadov and "Mosproject". The tender was organized by the Regional Center of Urban Geography for "MORTON" development center.


The Winner


Meganom / Nowadays project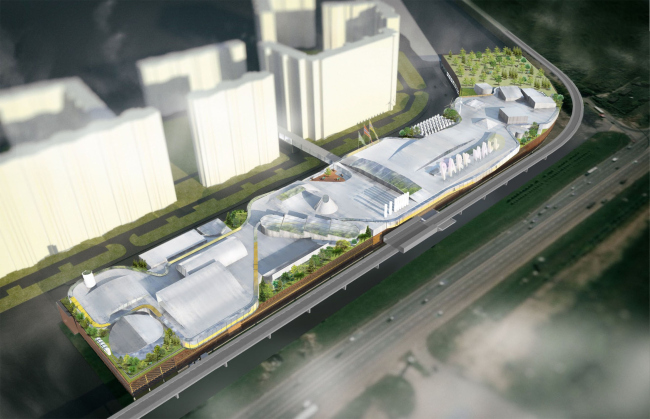 The volumetric flexible solution of the architects reflects the functional variety inside the shopping mall. The project forms a comfortable public space with balanced proportions, "human-friendly". It also demonstrates respect for the neighboring future development which is to be a residential area. Both the contrasting materials of the building's finish and the partially green roof contribute to this concept. The cap-volumes covering the roof reflect the content variety of the complex by marking the zones of the mall: the skating rink and the stadium.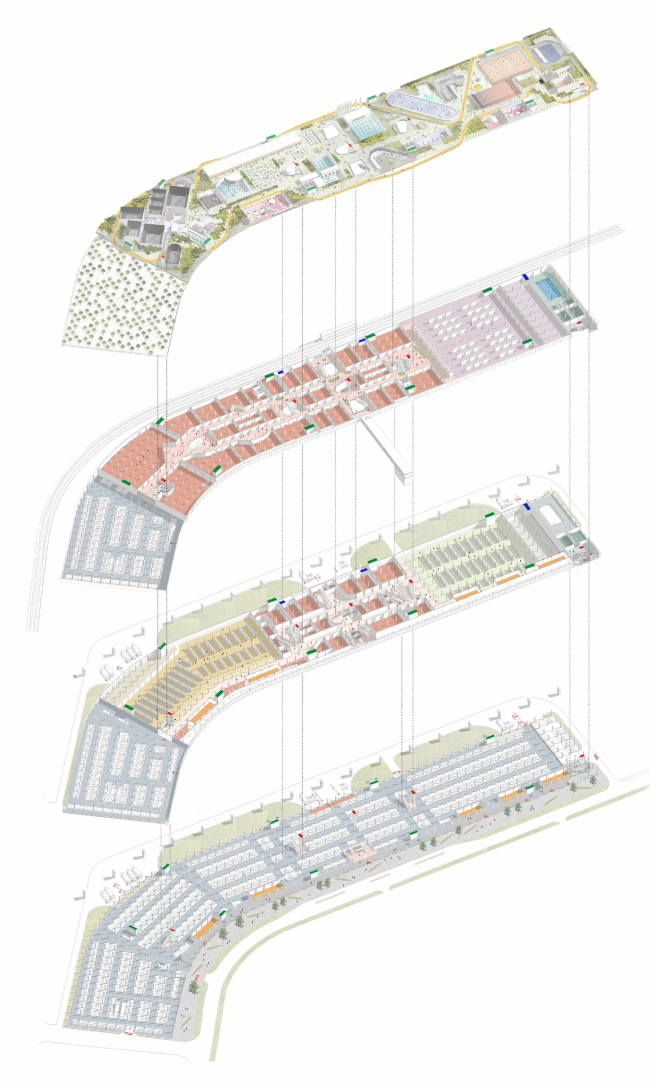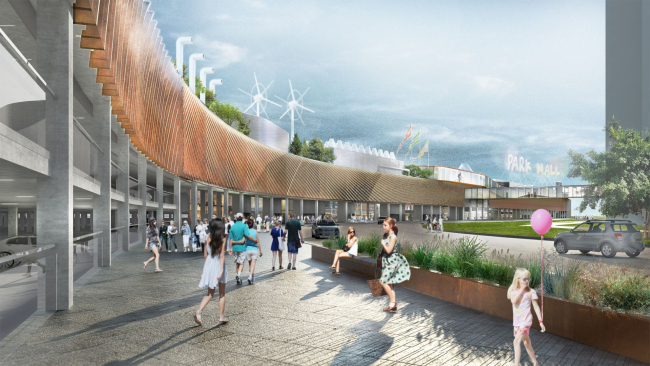 Second Place


Adamant Project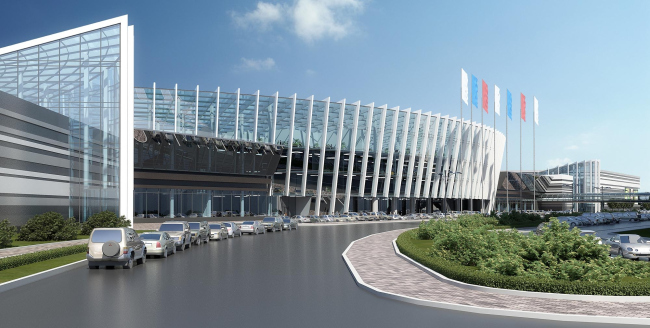 The long, almost symmetrical facades (from eastern and western sides) have a clearly emphasized center with incoming groups. The blind wings of the complex flank the rounded transparent projection with visible supporting frame from the side facing the high-rise buildings. The complex reminds the Brusselian houses of the international associations.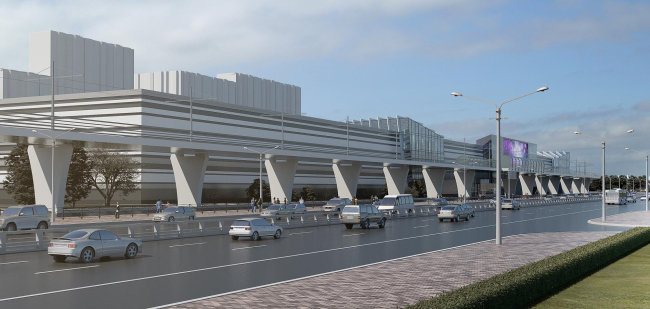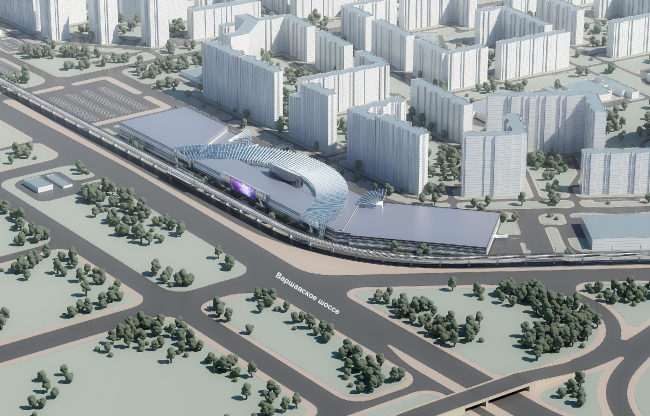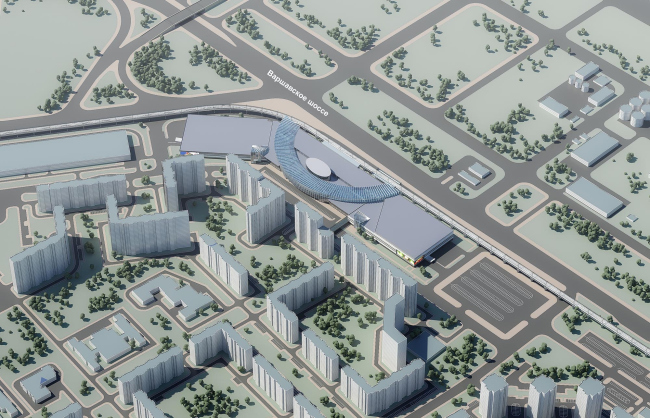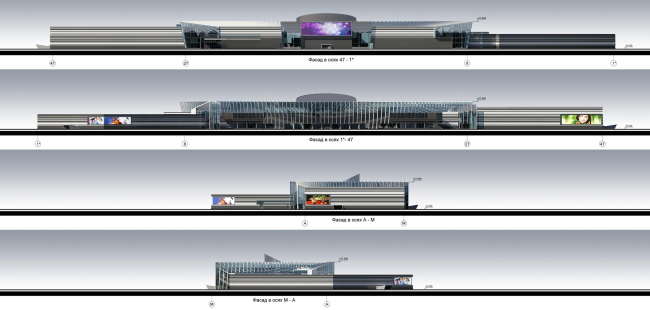 Third Place


ITC under the direction of A.Asadov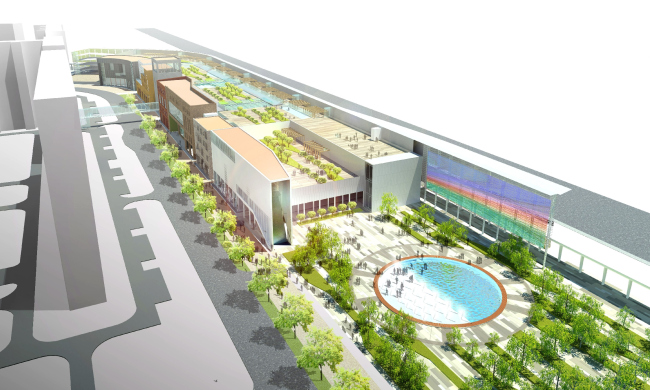 The front facing Varshavskoye Highway is planned in such a way as to be easily perceived while driving along the highway. The fluent sinusoids of the front contour extended along the landscape are also concordant with the fast movement. From the side of the district, the façade imitates a street of erected buildings, standing tightly to each other. They form a tiny urban "organism", that did not emerge at once but had been gradually developed by different holders and architects.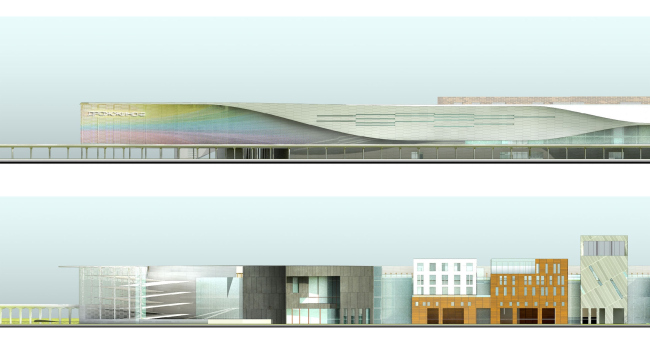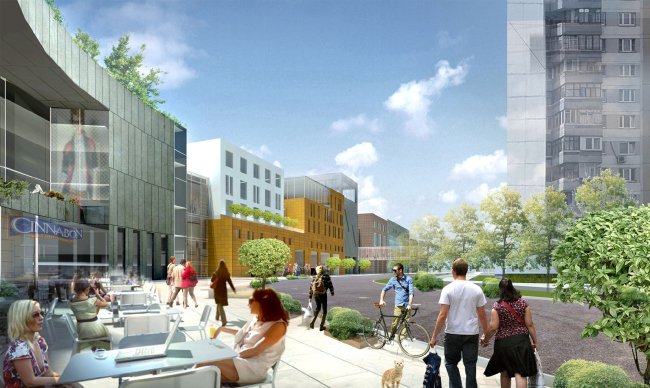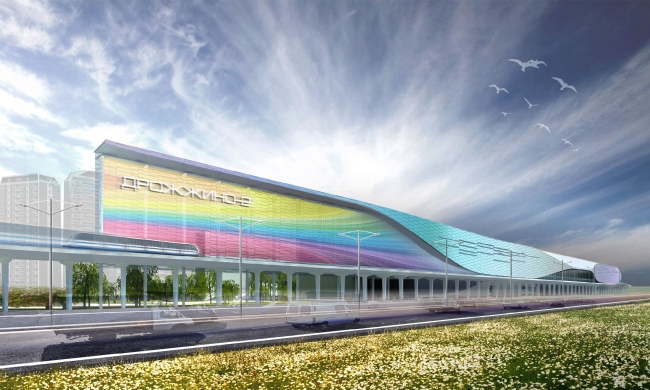 Fourth Place


Mosproject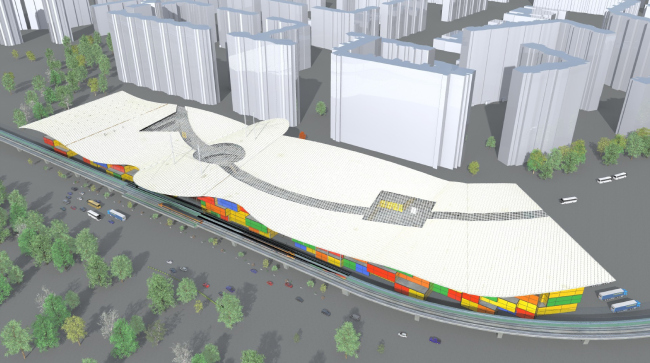 The rich, vivid colors brighten up the severe front lines and the fluent curves of the roof visually soften the regular right-angled elements of the façades. The volume of the complex is based on deforming the severe orthogonal shapes. The blocks are shifted relative to each other as if colored bricks.