Creative Union 'Reserve'
information:
address:
Moscow Blagoveschensky lane 3 bld 1
tel (495) 7556960
e-mail: info@reserve.ru
About Firm:
Buildings and Projects:
Buildings and Projects Shown: 11
Rank all Buildings and Projects / Creative Union 'Reserve' (80):
Archi.ru Texts: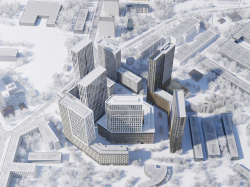 29.04.2019
APEX has headed the project of a large-scale residential complex in the north of Moscow, in which modern housing construction methods are combined with thought-out planning solutions, a recognizable image and an original landscaping concept.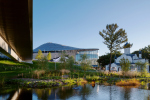 15.10.2018
The highly contemporary and technically sophisticated building of the philharmonic hall in Zaryadye Park combines interesting nonlinear solutions with a powerful retrospective of the sixties. At the same time, it is not conservative at all – rather, it can be understood as a metaphor or even "crystallization" of music, an art that is both emotional and mathematically abstract as well.
27.08.2018
A small conversation about an architectural idea and its realization.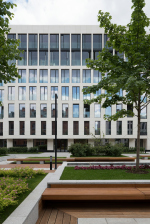 27.02.2018
The residential complex "Wine House" is one of the first real-life examples of cooperation between Vladimir Plotkin and Sergey Tchoban in one project – a thought-out, graphic and reserved dialogue between the new and the old in the center of the city, a play in a few "acts", from the XIX to the XXI century.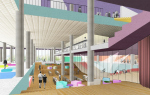 20.02.2018
The architectural firm OMA has presented a project of reconstructing the building of the Tretyakov Gallery on the Krymsky Val.
awards:
Diploma for the best building - multifunctional complex "Quadro"; Arch Moscow 2003