Creative Union 'Reserve'
information:
address:
Moscow Blagoveschensky lane 3 bld 1
tel (495) 7556960
e-mail: info@reserve.ru
About Firm:
Buildings and Projects:
Buildings and Projects Shown: 19
Rank all Buildings and Projects / Creative Union 'Reserve' (81):
Archi.ru Texts: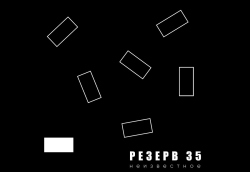 07.06.2022
Marking its 35th anniversary, Reserve Union (officially named OOO TPO Reserve in Russia) used the venue of the Arch Moscow convention to showcase its hitherto unannounced projects. We asked Vladimir Plotkin a few questions, and we are showing a few pictures – without any captions yet.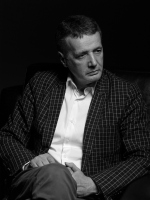 11.05.2022
As part of the editorial project devoted to the high-rise and high-density construction that Moscow is seeing in recent years, we spoke to the leading architect of CU Reserve Vladimir Plotkin, the author of many grand-scale – and high-profile – buildings of this city. We spoke about an architect's role and his tasks in the mega-construction process, about the drive of the megalopolis, about the strong sides of mixed and multifunctional construction, and about the methods of organizing big forms.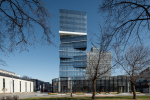 12.03.2021
The high-end residential complex STORY, situated near the Avtozavodskaya metro station and the former ZIL factory, is delicately inscribed in the contrastive context, while its shape, which combines a regular grid and a stunning "shift" of the main facade, seems to respond to the dramatic history of the place, at the same time, however, allowing for multiple interpretations.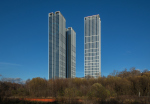 08.12.2020
Three towers on a podium over the Ramenka River are the new dominant elements on the edge of a Soviet "microdistrict". Their scale is quite modern: the height is 176 m – almost a skyscraper; the facades are made of glass and steel. Their graceful proportions are emphasized by a strict white grid, and the volumetric composition picks up the diagonal "grid of coordinates" that was once outlined in the southwest of Moscow by the architects of the 1970's and 1980's.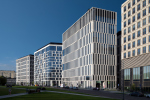 07.10.2020
Jointly designed by Sergey Tchoban and Vladimir Plotkin, the VTB Arena Park complex can arguably be considered the perfect experiment on solving the centuries-old controversy between traditional architecture and modernism. The framework of the design code, combined with the creative character of the plastique-based dialogue between the buildings, formed an all-but-perfect fragment of the city fabric.
awards:
Diploma for the best building - multifunctional complex "Quadro"; Arch Moscow 2003