Creative Union 'Reserve'
information:
address:
Moscow Blagoveschensky lane 3 bld 1
tel (495) 7556960
e-mail: info@reserve.ru
About Firm:
Buildings and Projects:
Buildings and Projects Shown: 11
Rank all Buildings and Projects / Creative Union 'Reserve' (81):
Archi.ru Texts: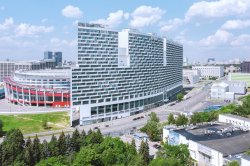 20.07.2020
The housing complex "Litsa" ("Faces") on Moscow's Khodynka Field is one of the new grand-scale buildings that complement the construction around it. This particular building skillfully tackles the scale, subjugating it to the silhouette and the pattern; it also makes the most of the combination of a challenging land site and formidable square footage requirements, packing a whole number of features within one volume, so the house becomes an analogue of a city. And, to cap it all, it looks like a family that securely protects the children playing in the yard from... well, from everything, really.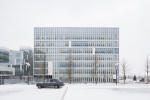 02.06.2020
In this article, we are examining a complex of buildings and interiors of the first stage of the project that has recently become extremely popular – the Kommunarka clinic.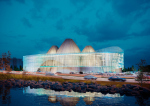 27.01.2020
The building of the Philharmonic Hall and the Theater of Yakut Epos, standing on the shore of the sacred lake, is inscribed into an epic circle and contains three volumes, reminiscent of the traditional national housing. The roof is akin to the Alaas – a Yakut village standing around a lake. In spite of its rich conceptual agenda, the project remains volumetrically abstract, and keeps up a light form, making the most of its transparency, multiple layers, and reflections.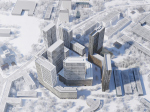 29.04.2019
APEX has headed the project of a large-scale residential complex in the north of Moscow, in which modern housing construction methods are combined with thought-out planning solutions, a recognizable image and an original landscaping concept.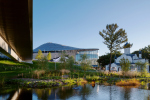 15.10.2018
The highly contemporary and technically sophisticated building of the philharmonic hall in Zaryadye Park combines interesting nonlinear solutions with a powerful retrospective of the sixties. At the same time, it is not conservative at all – rather, it can be understood as a metaphor or even "crystallization" of music, an art that is both emotional and mathematically abstract as well.
awards:
Diploma for the best building - multifunctional complex "Quadro"; Arch Moscow 2003