Creative Union 'Reserve'
information:
address:
Moscow Blagoveschensky lane 3 bld 1
tel (495) 7556960
e-mail: info@reserve.ru
About Firm:
Buildings and Projects:
Buildings and Projects Shown: 19
Rank all Buildings and Projects / Creative Union 'Reserve' (81):
Archi.ru Texts: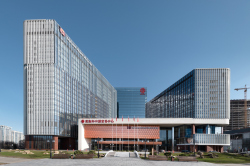 12.09.2023
The construction of the Chinese center "Huaming Park" has been a long story that came to fruition relatively recently. The building is adjacent to a traditional Chinese garden, but it is very modern, laconic and technological, and the simple-in-form, yet spectacular, white lamellae promise to someday be incorporated as a media facade. This complex is also truly multifunctional: it contains different types of living spaces, offices, a large fitness center, conference halls and restaurants – all wrapped in one volume. You can comfortably hold international forums in it, having everything you may possibly need at your fingertips, and going outside only to take a walk. In this article, we are examining this complex in detail.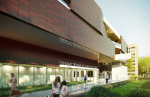 15.06.2023
Responding to a lengthy list of limitations and a lengthy – by the standards of a small building – list of functions, Vladimir Plotkin turned the project of the Novodevichy Monastery into a light, yet dynamic statement of modern interpretation of historical context, or, perhaps, even interpretation of light and darkness.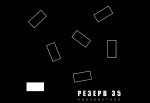 07.06.2022
Marking its 35th anniversary, Reserve Union (officially named OOO TPO Reserve in Russia) used the venue of the Arch Moscow convention to showcase its hitherto unannounced projects. We asked Vladimir Plotkin a few questions, and we are showing a few pictures – without any captions yet.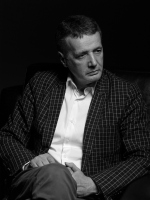 11.05.2022
As part of the editorial project devoted to the high-rise and high-density construction that Moscow is seeing in recent years, we spoke to the leading architect of CU Reserve Vladimir Plotkin, the author of many grand-scale – and high-profile – buildings of this city. We spoke about an architect's role and his tasks in the mega-construction process, about the drive of the megalopolis, about the strong sides of mixed and multifunctional construction, and about the methods of organizing big forms.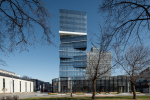 12.03.2021
The high-end residential complex STORY, situated near the Avtozavodskaya metro station and the former ZIL factory, is delicately inscribed in the contrastive context, while its shape, which combines a regular grid and a stunning "shift" of the main facade, seems to respond to the dramatic history of the place, at the same time, however, allowing for multiple interpretations.
awards:
Diploma for the best building - multifunctional complex "Quadro"; Arch Moscow 2003