Sergey Kisselev
information:
Buildings and Projects:
Buildings and Projects Shown: 10
Rank all Buildings and Projects / Sergey Kisselev (28):
Archi.ru Texts: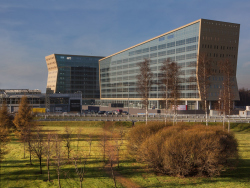 11.03.2015
At the junction of Moscow Ring Road and the Rublev Shosse, the construction of an administrative and business center designed by Sergey Kiselev has been completed.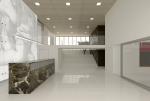 08.01.2011
"Sergey Kiselev & Partners" the architectural bureau has completed the interior project of the public zones of an apartment complex at Ostozhenka. For the building with for different facades the architects chose a mostly white minimalist interior.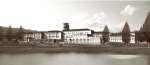 13.11.2010
Since late last year the architectural studio "Sergey Kiselev & Partners" has been working on the objects of a mixed-use tourist complex "Lefkadia". One of the most remarkable of them is going to be the 100 room "Natural Healing Clinic "which architecture, at the insistence of the client, is designed with "Crimean-Tatar-Tuscan" motives.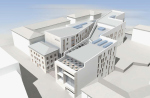 15.09.2010
Architectural studio "Sergei Kiselev & Partners" designed a mixed-use complex of 13500 thousand sq m In Sevastopol. It houses shops, cafes, cinemas and offices, and is like a gallery open under the southern sky – buildings will be thread on axis of the new pedestrian street going down to the sea, it will run within the existing city-block.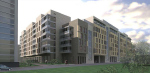 03.08.2010
"ROT FRONT" confectionery manufacturer is one of the largest industrial enterprises located in the centre of Moscow. It was long decided to move such industries out of the historical city area. "Guta Development ", investor of the factory complex reconstruction, has already gained considerable experience in such kind of industries conversion. The famous "Krasny Oktyabr" [Red October] was turned into a mixed-use area, in the place of "Rot Front" there will be a business class residential complex designed by "Sergey Kiselev & Partners".