ASADOV architects

ASADOV architects
information:
address:
97 Vavilova st. 117335 Moscow
Phone: +7 (495) 936-66-50
E-mail: info@asadov.ru
About Firm:
Moscow architectural studio was founded in 1989. It develops projects, different in their complexity and functions, from large and public, residential and sports complexes to private interiors.
Main constructions:
Building reconstruction of Russian Architects Union (Moscow)
Residential complex "Guliver" [Gulliver] (Mytische)
Entertainment center "Ibiza"
Cottage settlements "Bravikha-1" and "Bravikha-Club"
MERCEDES-BENZ center "Avilon"
Tennis centre "Olympic Star"
Building of Russian Bible society
Retail complex "Ruskoe bistro" [Russian bistro]
Building reconstruction of Centrizbirkom
Reconstruction of residential buildings on Vladimirovskaya street
Pedestrian bridges over Moscow Ring Road and the Third hoist Ring
Reconstruction of residential building on Arbat and Khlebny pereulok
Building reconstruction of Russobank
Reconstruction of Library in the name of Turgenev
Building reconstruction of Transreilservis (Moscow)
Main projects:
Congress-centre in Strelnya (St. Petersburg)
Musical theatre (Kaliningrad)
Concept of covering over Kiev railroad
Residential building, Nakhimovsky prospect
Retail-business complex with hotel, Vavilov street
Immunology centre (Moscow)
Golf-health resort (Gelendzhik)
Retail centre "Pushkin-Plaza"
Small buildings district (Pushkin)
"Pokrovskoe-Rubcovo" settlement
Buildings in Tverskaya Zastava of the Central yadro and business centre in Moscow International Business Center "Moscow-City"
Residential buildings on Tverskaya street and Tikhvinskaya street (Moscow)
School of Olympic reserve (Mytische)
Complex "Novo-City" (Novorossiysk )
Complex "Perekrestok" (Chelyabinsk)
Multifunctional complex "Meteor" on Kutuzovsky prospect
MERCEDES-BENZ center on Rublevskoe highway (Moscow)
SBERBANK residency (Rostov-na-Donu)
Central Post Office (khanty-Mansiysk)
Sweden Royal medical centre
Complex project of Moscow belt line railway
Retail complexes on 51km, 68km, 74km, 78km of Moscow Ring Road (Moscow)
The studio has creative vitality not only for impressive projects. Since 2005 Aleksandr Asadov's studio together with Architects Union has been organizing architectural festivals "Goroda" [Towns]. The key idea is a hand-made realization of ideas in a non-stop mode. Since 2005 five "Gorodov" [Towns] has been built, the last of them is "Shaman-Gorod", held on the Baikal lake, gathered more than 500 young architects from Baltics to Vladivostok.
Main publications:
2007
INTERNI ¹1, magazine
Putevoditel C:SA "Novaya Moskva-4. Arhitektura Moskvy i Moskovskoi oblasti 1987–2007" [Travel guide C:SA "New Moscow-4. Moscow Architecture and Moscow oblast 1987-2007"]
"Proekt Rossii" [Russian Project] magazine, ¹1 (43) "Kontekst". [Context] Moscow. Building reconstruction of Union of Architects of Russia
"Made in future", magazine, ¹1 "Naidite 10 otlichi. Souz arhitektorov v razreze" [Find 10 differences. Union of Architects, profile]
"Mir&Dom"[World and Home], magazine, ¹6 June. "Potrebnost v nacionalnoi arhitekture obogaschaet mirovoi process" [Demand in national architecture enriches the world process]
"Kachestvennaya arhitektura. 2007" [Quality Architecture. 2007], catalogue
2006
ARCH, magazine, ¹4 "Soedinenie bez sliyaniya". Rekonstrukcia administrativnogo zdaniya SAR" ["Union without fusion". Reconstruction of CAP, administrative building]
ARCH, magazine, ¹1 «Novyi socialnyi standart. Barviha-Club» [New social project. Bravikha-Club]
"Kachestvennaya arhitektura. 2006" [Quality Architecture. 2006], catalogue
2005
PROEKT ROSSIJA ¹4 (38). «Poselki». Objekty. Kottedzhny posjolok Barviha-2. Kottedzhny posjolok Barviha-Club. [Project Russia] ¹4 (38). "Settlements". Objects. Cottage settlement Barvikha-2. Cottage settlement Barvikha-Club ]
"Kachestvennaya arhitektura. 2005" [Quality Architecture. 2005], catalogue
2004
"Shtab-kvartira" [Headquarters], magazine. "Mister DeConstructor"
"Kachestvennaya arhitektura. 2004" [Quality Architecture. 2004], catalogue
Buildings and Projects:
Buildings and Projects Shown: 11
Rank all Buildings and Projects / ASADOV architects (59):
Archi.ru Texts: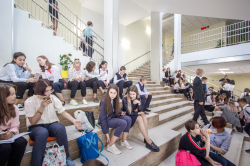 13.03.2020
In a small-sized school located in Domodedovo in Moscow metropolitan area, ASADOV_ architects did a skillful job of tackling the constraints presented by the modest budget and strict spatial limitations – they designed sunlit classrooms, comfortable lounges, and even a multi-height atrium with an amphitheater, which became the center of school life.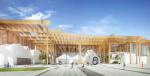 09.12.2019
In their "Sportpark" project in Moscow's Tushino, ASADOV architects joined together swimming pools, a skating rink, gyms, and tennis courts under a single "sky" of a giant pergola made from glued wooden structures, creating a convincing image of eco architecture.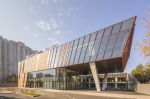 30.09.2019
Designing and building in Moscow area's Lyublino a fitness club called La Salute (which translates as "health" from the Italian), ASADOV architects did make the life of this area healthier by bringing designer architecture and new useful functions into the standard environment. The dramatic tectonics of the building empathize its sporty intentions.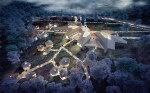 05.09.2019
In Yakutia, they announced the results of the competition for the project of the tourist cluster in the settlement of Oymyakon. The victory was won by a consortium headed by ASADOV Architects. In this issue, we are sharing about their project and cover the works by the other prize-winning teams.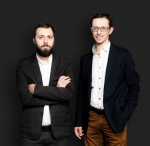 27.05.2019
An interview with the initiators and ideologists of the project "Russian Architecture. The Modern Era" about the principles of shortlisting, architecture as an art object, and plans for the future.