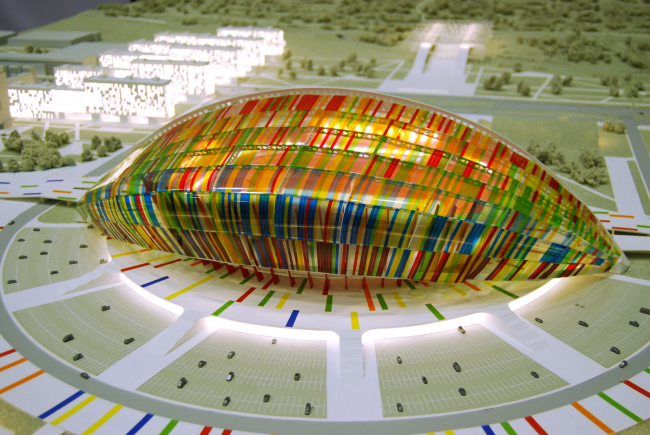 Concept of sports and infrastructure facilities of FIFA World Football Cup in 2018 in Volgograd
Concept of sports and infrastructure facilities of FIFA World Football Cup in 2018 in Volgograd



Design Team
Chief of corporate authors: Asadov A.R., Vdovin E.A.; Architects: Malein M.M., Sineva E.A., Michurin S.A., Astashov A.S., Vdovin A.E., Shtanuk A.V., Kutepov I.B., Pervuninsky V.S. In corporation with Poroshkin A.V., Pavluk T.I.; Chief project engineer: Nebytov A.M.; sports technologist: Shabaidash A.A.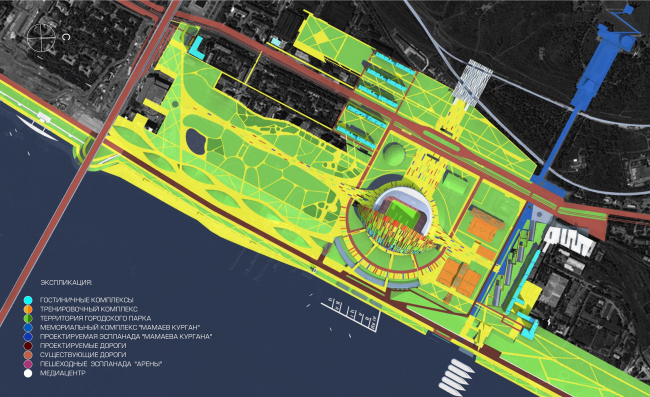 Archi.ru about this project:
04.10.2011
Anna Martovitskaya. The Ships of Every Flag and Nation Will Hail Our Shores
In preparation for the Volgograd World Cup 2018, "A.Asadov Architectural Studio" designs a new stadium and a hotel chain, as well as reconstructs the Volgograd airport and railway station.
Volgograd's main symbol of World Cup 2018 – the 45 000 seat arena – is going to be built on the site of the already-existing "Rotor" stadium located in the central area of the city, on the bank of the Volga River, near the famous Mamayev Hill. As Eug
... more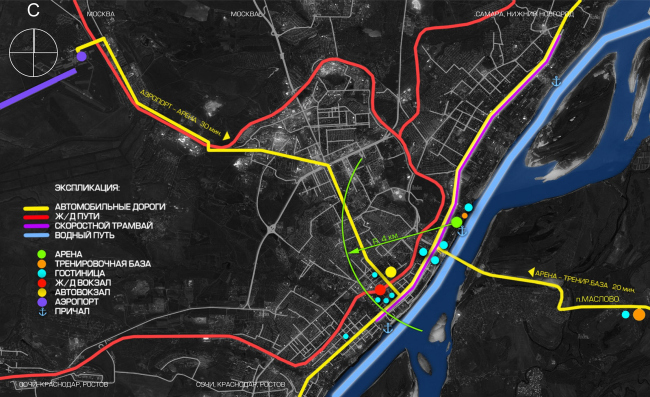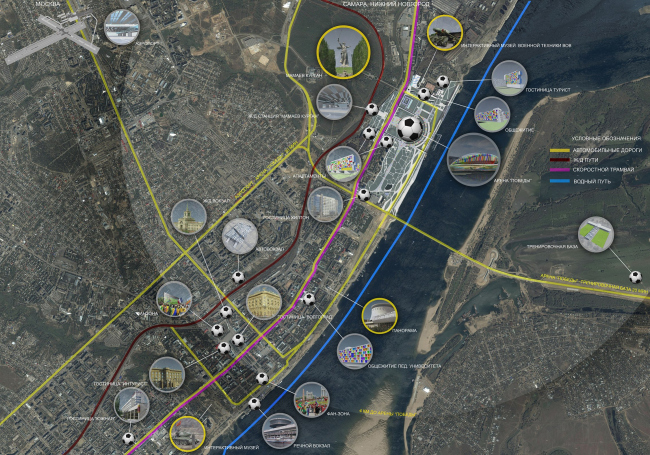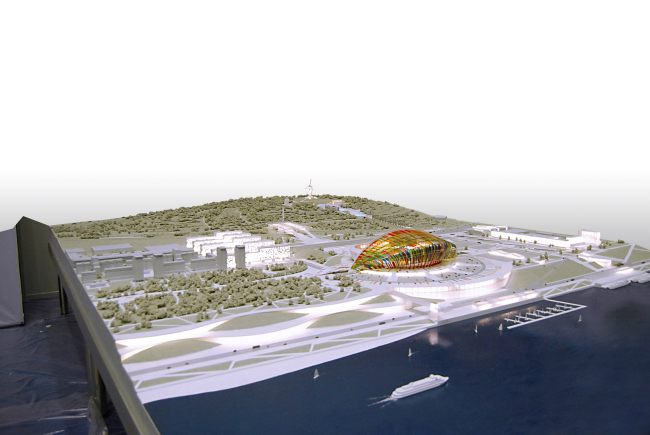 Alexander Asadov,
Other Buildings:
Partner Architects of Archi.ru:
A Project from the Catalogue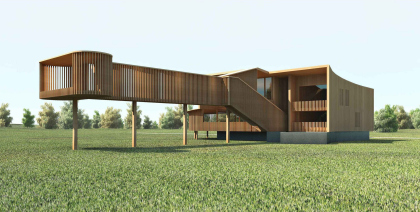 Totan Kuzembaev, 2011 – 2012
Project of the standard house of the President Polo Club
Buildings and Projects: New Additions