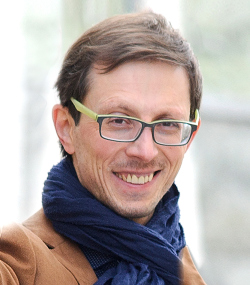 Andrey Asadov

general director of the studio
Andrey Asadov
information:
Born in 1976, Moscow
Graduated from MARHI in 1999
Since 2003 has been managing creative studio of A. Asadov
Member of the board of Moscow Architects Union
Founder and leader of Youth Union SMA
One of the initiators and organizations of youth festivals "Goroda"
Winner of international and Russian professional shows and contests
In the architect's portfolio there is a number of residential and public constructions.
Creative credo: Each line must be of hieroglyph perfection.
"Andrey Asadov" is not like an ordinary architect. Delicate, modest young man wearing glasses, a classical example of an excellent student. Workers, who were building up service centre of MERCEDES, for a long time felt uncomfortable with the idea that he was the main there. But they had to accept it. Appeared, that the "student" had a grip, experience and imagination. As a result the object was executed in 12 months – from the first sketch to the ceremonial opening. Must say, this is the first true hi-tech in Moscow.
Andrey is managing the main creative unit of the studio, which is a kind of "rapid response team". All the orders firstly go on their tables: to find an ingenious idea to get a client interested.
Andrey has been drawing well from childhood, but till 10th grade he was hesitating about the choice: it was too obvious. He was serious about philosophy and esoteric. The interest turned into a dissertation on Architecture of Future, which then became a part of Asadov studio's web-site. Asadov.ru is not just web-pages with projects and constructions of the company. Also, this is a try to see what new virtual world, nonlinear time and synergetics will bring in architecture …" (from "Enter to the town", an article by N. Malinin. "Shtab-kvartira, July\August 2003")
Buildings and Projects:
Buildings and Projects Shown: 10
Rank all Buildings and Projects / Andrey Asadov (46):
Archi.ru Texts: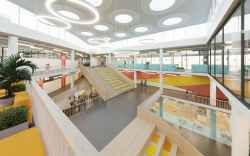 12.04.2021
The project of the educational complex within the second stage of "Spanish Quarters" was developed by ASADOV Architects. The project is all about creating a friendly and transparent environment that in itself educates and forms the personality of a child.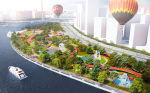 16.12.2020
In the nearest future, the Marc Chagall Embankment will be turned into Moscow's largest riverside park with green promenades, cycling and jogging trails, a spa center on water, a water garden, and sculptural pavilions designed in the spirit of the Russian avant-garde artists of the 1920, and, first of all, Chagall himself. In this issue, we are covering the second-stage project.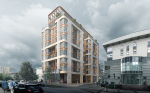 07.07.2020
The project of the boutique apartment complex in the 1st Truzhenikov Lane is the architects' attempt to squeeze a considerable volume into a tiny spot of land, at the same time making it look graceful and respectable. What came to their rescue was metal, stone, and curvilinear glass.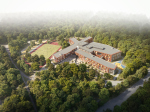 15.06.2020
On June 5, the winners of Moscow Architectural Award were announced. The winners list includes the project of a school in Troitsk for 2,100 students, with its own astronomy dome, IT testing ground, museum, and a greenhouse on the roof.
14.05.2020
The project of a hotel in the settlement of Yantarny is an example of a new recreational complex typology, and a new format that unites the hotel, the business, and the cultural functions. All of this is complemented by 100% integration with nature.