Boris Stuchebryukov
information:
Stuchebrukov Boris, UMA,MUA, architect, planner and artist has nearly 25 years of experience directing the design and development of housing and urban projects in Moscow and Moscow region. He combines the work of an architect with the activity of an artist. In 1967-71 he studied at Moscow University of Chemical Technology, at Yuzhno-Sakhalinsk University of Education, and at Tomsk University (faculty of Mathematics). In 1980 he graduated from Moscow University of Land Survey (Department of Architecture).
Since 1985 he is a member of USSR Union of Architects (now Union of Moscow Architects ), since 1994 member of Moscow Union of Artists.
In 1980 he started his work as an architect and planner at the Moscow Region State Institute for Civil Projects where he was engaged in design and construction of tenement apartment houses, facilities for holiday and in the development of urban projects for various towns and villages of Moscow Region, such as Zvenigorod, Domodedovo, Stupino, Dmitrov etc.
At the same time he was involved in underground art life taking part in many famous nonconformists exhibitions.
Since 1994 he has been working as Design Principal in ABD Limited with special focus on large scale retail and office buildings in Moscow. He participated in all prominent projects done by ABD.
Buildings and Projects:
Buildings and Projects Shown: 10
Rank all Buildings and Projects / Boris Stuchebryukov (33):
Archi.ru Texts: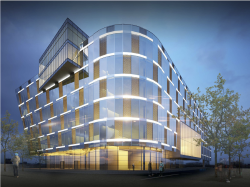 03.03.2016
In district D4 of Skolkovo Innovation Center, the first stone has been laid in the foundation of a head-office and a research and development center of TMK company.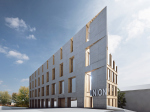 10.06.2015
In the city of Vladivostok, ABD architects are reconstructing the historical cold storage warehouse, are designing the culture and business center, and are organizing the comfortable public territories between these two buildings.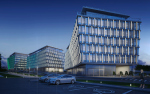 10.03.2015
The project of the second stage of the complex "Zapadnye Vorota" ("Western Gate"), located north of the Mozhaisk Highway, develops the theme of the modern European architecture that has already been successfully implemented in the first stage of this large-scale project.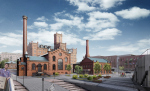 23.10.2014
This year, the list of the regional laureates of International Property Awards includes over two dozen of Russian projects. For the next stage of the contest, entitled "The World's Best" - only twelve will be short-listed.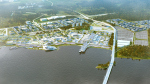 26.08.2013
For Yekaterinburg's bid book for the right to host the World Universal Exhibition "Expo-2020", ABD Architects developed a concept of arranging the exhibition facilities.