Ò+Ò Architects

Nikolay Makarov

Anastasia Abasheva
Ò+Ò Architects
information:
address:
119270, 2/4, Bld. 16, 4th floor, Luzhnetskaya Embankment, Moscow, Russia. Tel: +7 (495) 669 6732 e-mail: info@tt-arch.ru
Buildings and Projects:
Buildings and Projects Shown: 5
Archi.ru Texts: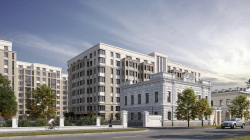 16.12.2019
A version of modern contextualism: textured and ornamental architecture, reservedly classical, yet not belonging to any specific style. T+T Architects used this modern approach for delicate work in the historical center of Ekaterinburg.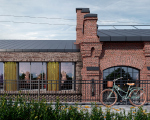 29.07.2019
This project of renovating a derelict depot building is all about the architects' keen attention to detail and emotional "texture" of the public spaces, diversity of functional content, and romantic interpretation of the idea of a ruin that turns into an extra scenario of the project.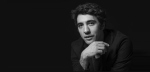 17.06.2019
About the benefits of multitasking, flexibility, and exploration of areas lying beyond architectural design, such as BigData and marketing – and about how such projects can be useful for society as a trend in architecture and town planning.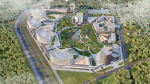 25.07.2018
T+T Architects has won the contest for designing a research and development cluster in Ekaterinburg with a project that was all about enhancing the spirit of one of the most dynamically developing companies on the Russian market.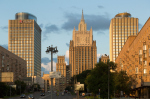 16.01.2018
Complete is the reconstruction of the "Belgrade" Hotel on the Smolenskaya Square – now it is part of the Azimut Hotels chain. In this issue, we are sharing about the details of the reconstruction project, what surprises came up along the way, and what the ultimate outcome looks like.