Alexander Brovkin
information:
Archi.ru Texts: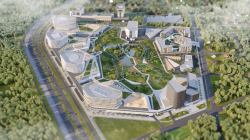 25.07.2018
T+T Architects has won the contest for designing a research and development cluster in Ekaterinburg with a project that was all about enhancing the spirit of one of the most dynamically developing companies on the Russian market.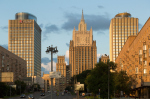 16.01.2018
Complete is the reconstruction of the "Belgrade" Hotel on the Smolenskaya Square – now it is part of the Azimut Hotels chain. In this issue, we are sharing about the details of the reconstruction project, what surprises came up along the way, and what the ultimate outcome looks like.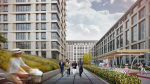 17.05.2016
A new version of the redevelopment project of the Ural Instrument Engineering Plant from T+T Architects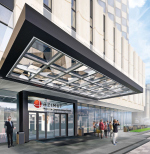 18.02.2016
The project of renovating "Belgrade" Hotel will turn it into a practical and fully-equipped facility, at the same time carefully preserving the recognizable style of the soviet modernism - and will even restore the symmetry of the Smolenskaya Square.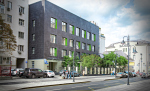 25.06.2015
An interview with the leader of T+T Architects Sergey Trukhanov and the company's chief architect Alexander Brovkin: about the redevelopment of industrial parks, the current situation in the region, the company's milestone projects, and more.