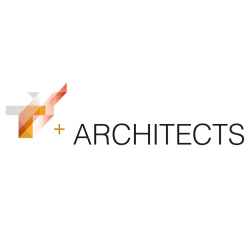 Ò+Ò Architects

Nikolay Makarov

Anastasia Abasheva
Ò+Ò Architects
information:
address:
119270, 2/4, Bld. 16, 4th floor, Luzhnetskaya Embankment, Moscow, Russia. Tel: +7 (495) 669 6732 e-mail: info@tt-arch.ru
Buildings and Projects:
Buildings and Projects Shown: 5
Archi.ru Texts: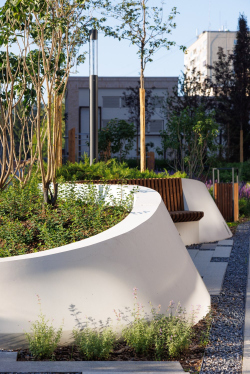 31.01.2023
T+T Architects have reported that they have completed the landscaping project for the yard of the first stage of Alexandrovsky Garden housing complex in Ekaterinburg – the landscape complements the contextual architecture, tailored for the buyers' preferences and downtown standards, with bold neo modernist master strokes and lush and diverse vegetation.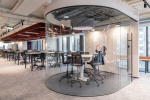 16.12.2022
The Multispace Dinamo, which recently opened within the Arena business center, is an example of a project that is entirely based upon cutting-edge approaches and technologies. It is managed via a mobile application, special software was created for it, and the spaces are not just multifunctional but carefully mixed up, like some kind of jigsaw puzzle that allows the office workers to mix their working routine for better efficiency.
02.11.2022
The new interior of the Action Development headquarters can be regarded as an attempt to design the perfect "home" for the company – not just comfortable but broadcasting the values of modern development. It responds to the context, yet it is built on contrast, it is fresh but cozy, it is dynamic, yet it invites you to relax – everything of this coexists here quite harmoniously, probably because the architects found an appropriate place for each of the themes.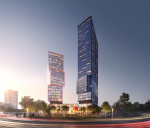 28.04.2022
The concept of a housing complex in Samara from T+T Architects: a new landmark in the cityscape, view of the Zhiguli Mountains, and VR technologies.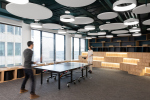 01.03.2021
T+T Architects have designed an office for a French IT company, where the employees in any point of the premises can discuss with their colleagues new ideas or even write them on the wall.