Ò+Ò Architects

Nikolay Makarov

Anastasia Abasheva
Ò+Ò Architects
information:
address:
119270, 2/4, Bld. 16, 4th floor, Luzhnetskaya Embankment, Moscow, Russia. Tel: +7 (495) 669 6732 e-mail: info@tt-arch.ru
Buildings and Projects:
Buildings and Projects Shown: 5
Archi.ru Texts: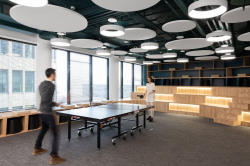 01.03.2021
T+T Architects have designed an office for a French IT company, where the employees in any point of the premises can discuss with their colleagues new ideas or even write them on the wall.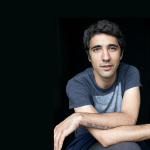 19.10.2020
How will our workspaces change? Can you prepare your companies for similar situations in the future? What factors are generally important for modern offices? What are the subtleties of working with international companies, and what kind of architectural typology are we yet to discover?
17.03.2020
Evolution Design and T+T Architects reported about the completion of the interior design project of Sberbank headquarters on the Kutuzovsky Avenue. In the center of the atrium, hovers the "Diamant" meeting room; everything looks like a chest full of treasures, including the ones of a hi-tech kind.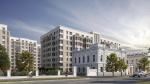 16.12.2019
A version of modern contextualism: textured and ornamental architecture, reservedly classical, yet not belonging to any specific style. T+T Architects used this modern approach for delicate work in the historical center of Ekaterinburg.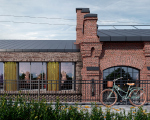 29.07.2019
This project of renovating a derelict depot building is all about the architects' keen attention to detail and emotional "texture" of the public spaces, diversity of functional content, and romantic interpretation of the idea of a ruin that turns into an extra scenario of the project.